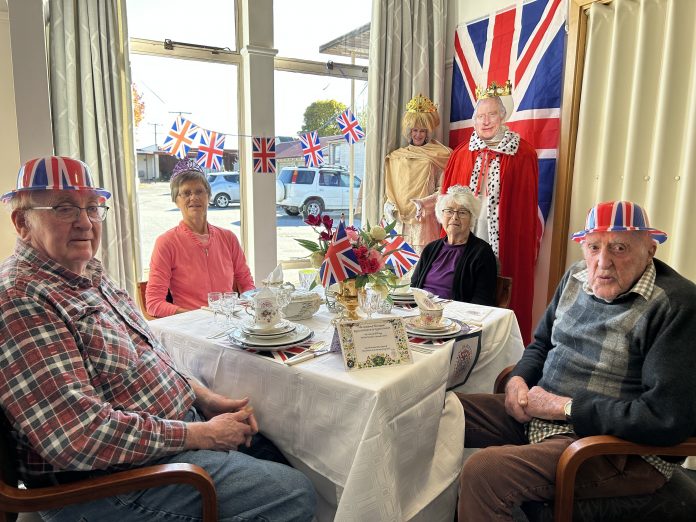 Ranui rest-home residents entered a draw to have lunch with the King and Queen to celebrate the coronation. Sunday's table of winners, dressed for the occasion, are (from left) Ewen Kitto, Bev Cornish, Evelyn Lowery and Des Paulin. Activities manager Lyn Wilson said in discussions with residents about the coronation the idea of lunching with the King and Queen was suggested.
Names were drawn from a hat to select the lucky four to enjoy the fancy table setting and regal company on Sunday and Monday. Models borrowed from Alexandra Musical Theatre were given aroyal makeover, including robes and crowns. They stood at the table, which was set with elegant china and glassware.
On Monday a screening of the coronation was shown to residents, many of whom remembered the last one, before a high tea, featuring Victoria sponge, was served in fine china cups and saucers, Ms Wilson said.
PHOTO: JULIE ASHER