A broken crystal bowl led to long-term commitment at the Alexandra Hospice shop for one volunteer.
Alexandra teacher Jenny Morton-Clark went to the shop looking for a replacement for a wedding present that had come out of the dishwasher in two pieces.
She found two small ones of identical design and a volunteer position she still enjoyed nearly eight years later.
She also eventually found the replacement bowl she was looking for.
Her father had been involved in setting up hospice in Palmerston North and she was no stranger to the delights of secondhand clothes shopping.
As a student she had a much loved and coveted kid mohair jumper from England, which could not be bought in New Zealand at the time, and was pre-loved.
The flexibility of working in the shop was one of the attractions, as she was working full-time when she started.
''I like having a roster and not having to go to meetings.
''You start and then finish three hours later,'' Mrs Morton-Clark said. Working with the other volunteers was a lot of fun and meeting people was big part of what made it enjoyable. Tasks ranged from serving at the counter to sorting donations, stocking the racks and dressing the models. Pricing was done by the shop's two paid staff. However, there were no early bargains for volunteers.
They were not allowed to buy anything until it had been on the shop floor for 24 hours, she said.
Attitudes to buying secondhand items had changed over the years as it had become more on trend and the shop's move to its current large and light premises in Ennis St in 2020 meant it could take and display more stock.
It amazed her some people would happily donate items but never shop there, Mrs Morton-Clark said.
There were significantly more women's clothes and shoes donated than men's and with cheap options available there seemed to be fewer children's clothes too, she said.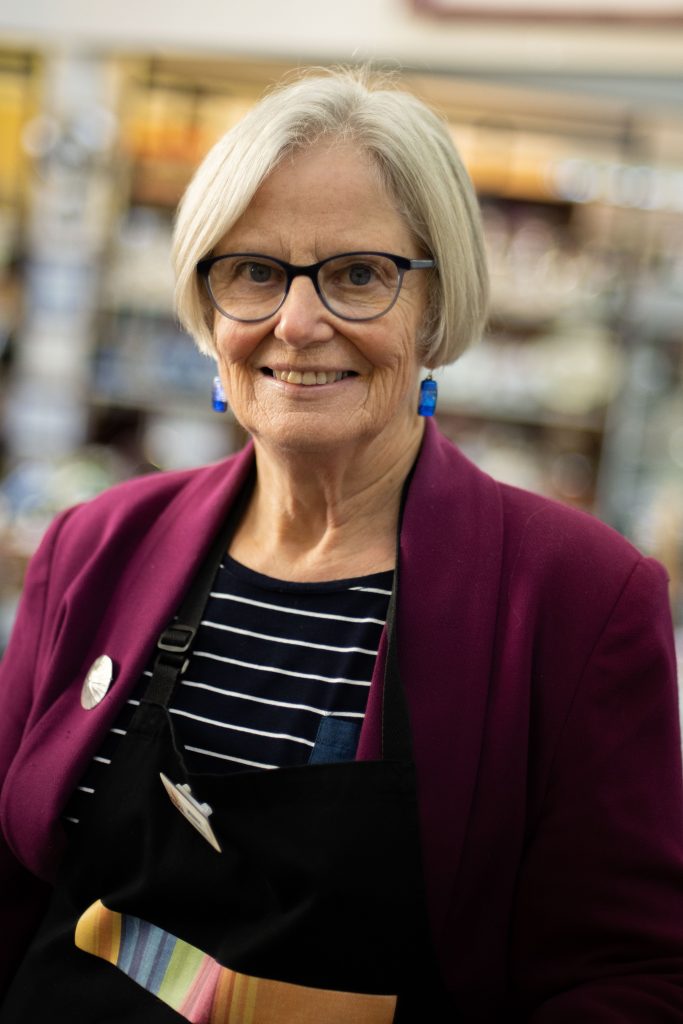 The shop also sold a huge range of items including CDs, books, jewellery, table and bed linen, china, glassware and crystal, kitchen appliances and utensils.
Otago Hospice volunteer coordinator Rebecca Shaw the Otago shops contributed more than $1 million each year to provide free hospice services across the whole region.
There were 34 volunteers at the Alexandra shop and more would be welcome, she said.
Volunteers were asked to do one three-hour shift a week and worked under the guidance of the shop manager and supervisor, which were paid positions, she said.
Mrs Morton-Clark said she felt valued by the Hospice shop and it was very good at looking after its volunteers.
Working in the shop would be a good way for someone who was looking at returning to the work force to update their skills, she said.
Ms Shaw said in the past year the Central Otago hospice team had looked after 161 patients with an average caseload of 40.
It also made 638 visits, had 1920 phone sessions and held 694 family support sessions, before and after a patient's death.