A new accommodation building at Forest Lodge Orchard, on the outskirts of Cromwell, took only 13 hours to construct to 90-day weathertight status
The prototype building's designer and Flexi House chief executive, Andre Heller, said that speed of construction is just one metric of a system that has the potential to revolutionise the housing market in New Zealand.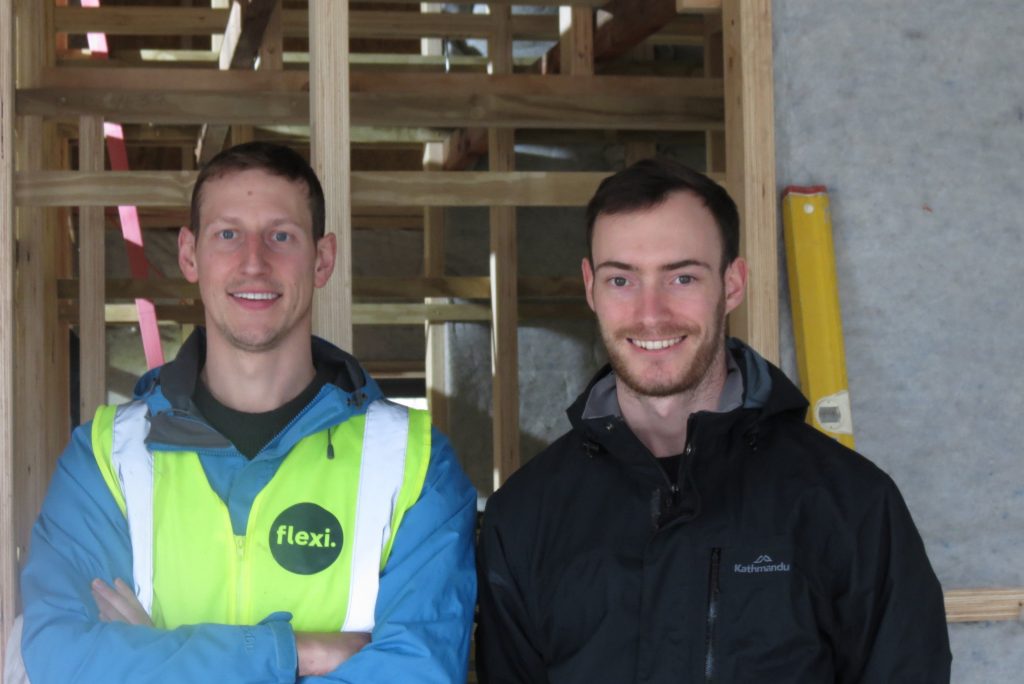 Mr Heller graduated from Massey University with a degree in product design, then worked in marine and boat design in Invercargill, before moving to London to work on large infrastructure projects for a multi-disciplinary architectural firm.
"I learned a lot about design for manufacture and assembly – learning how to design for the repeatability and scalability of parts."
Returning to New Zealand, he started looking for his first home and could not afford houses he described as "almost derelict".
He identified three key areas that needed to be addressed in the housing sector in New Zealand – affordability, scalable housing and better quality housing, to deliver the thousands of homes needed.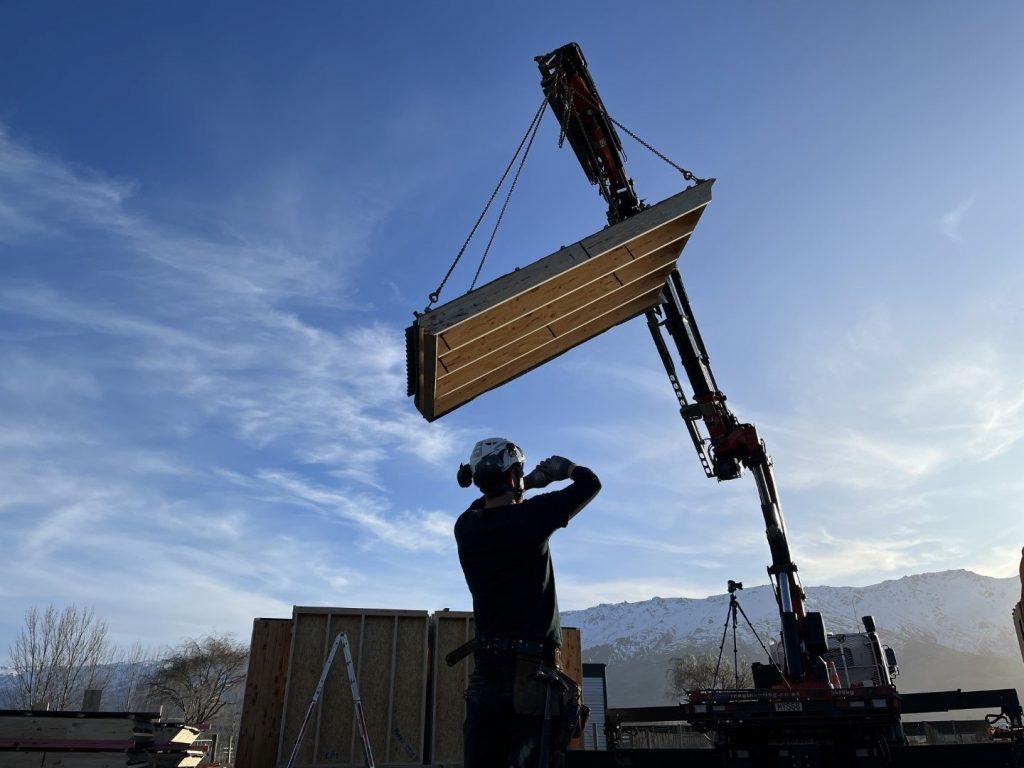 Working with a start-up incubator in Wellington, he also visited Mike and Rebecca Casey of Forest Lodge Orchard, Mt Pisa.
Mr Casey said he was probably the lead investor in Flexi House's first round of funding.
"I was concerned about the New Zealand housing market and that it wasn't delivering what was needed," he said.
Mr Heller said he raised capital to fund research and development, designed a modular design system based on standardised components, and applied for the first building consent with the Caseys.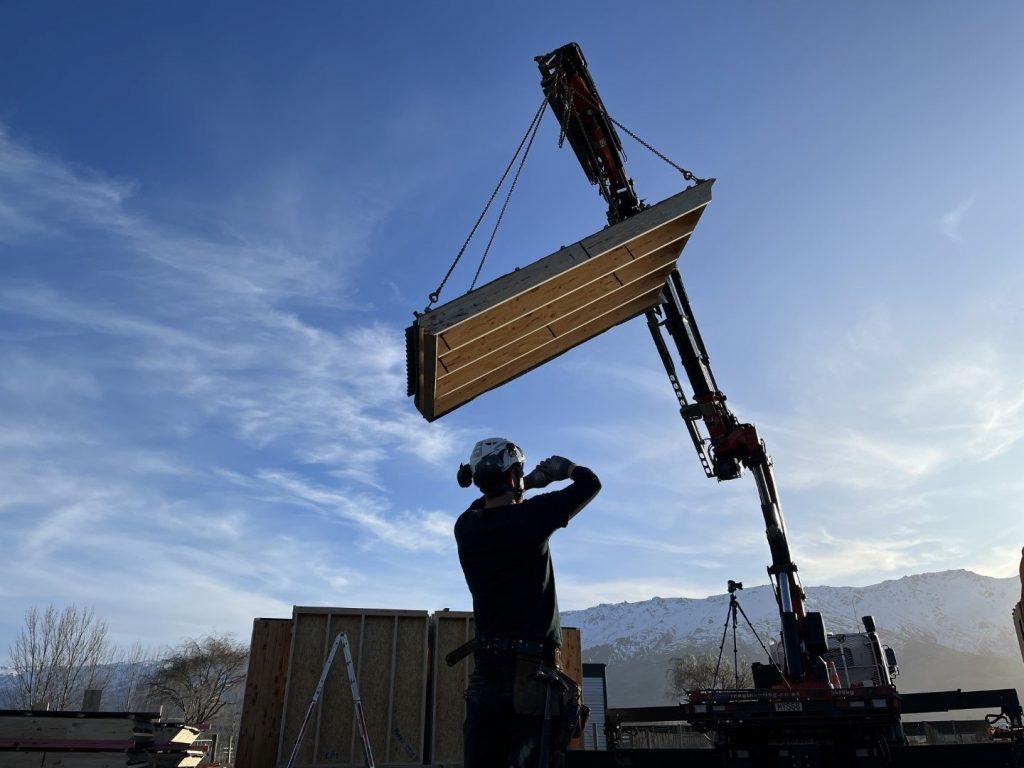 Architectural graduate Ricky Frost joined Flexi House and converted Mr Heller's ambitious designs into workable drawings.
Mr Frost said that being straight out of university, he was inspired to be involved with such a creative system.
The Flexi House system can be best understood as a giant block set with standardised parts comprising of five key components – floor, side wall, end wall, gable and roof panels that clip together then are screwed and bolted together.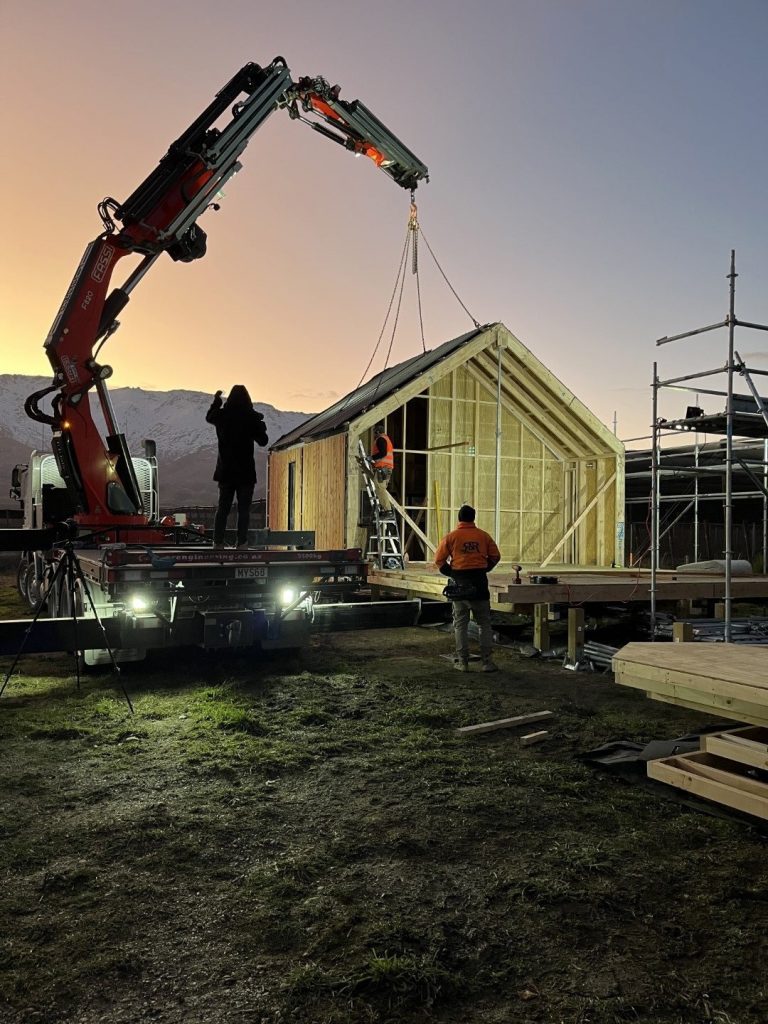 Constructed from locally sourced, renewable and environmentally friendly materials, including a timber exterior, the houses are carbon neutral, Mr Heller said.
One beauty of the system is the ease in which panels, and therefore rooms, can be added, changed or removed.
Mr Heller also foresees a resale market opportunity for unneeded panels as families downsize.