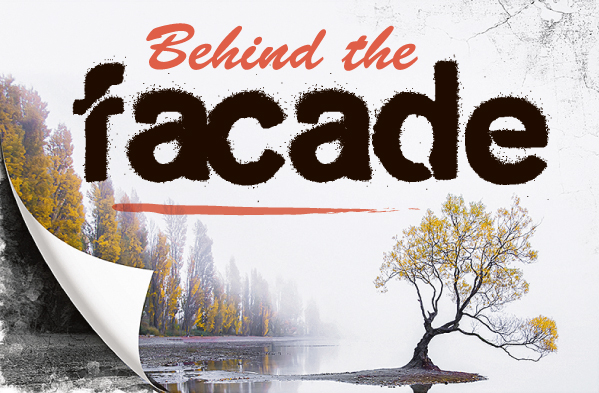 Newspaper court reports reveal drugs are being used and supplied all over the southern region. How does Wanaka does fit in? Marjorie Cook reports.
Southern courts are told methamphetamine use keeps people awake for days on end, causes car crashes, results in burglaries to feed addiction, and is a factor in hostile rampages and assaults.
There are drugs in car boots, letterboxes and in the mail, Otago Daily Times reports reveal.
Most reported drugs cases involve people from the larger population centres of Dunedin, Invercargill, and Queenstown.
But the small communities of Wanaka and Lake Hawea have had their fair share of mentions.
In 2009, Wanaka was aghast when police busted a P-lab set up in a holiday house, which was home to seven people aged between 18 and 21.
They and the house were decontaminated. Two Wanaka men and one from Christchurch were arrested and charged.
The then Wanaka Community Board chairman, the late Bill Gordon, was proud of Wanaka's family town reputation and raged: ''They can all bugger off.''
Police investigations based around Wanaka and Lake Hawea have focused on dampening down the supply chain but it always popped up again.
Possession of firearms has become part of the mix of charges in recent years and many hands can be involved in a transaction, as revealed in Wanaka's $1 million cocaine distribution case more than 10 years ago.
In that case, police and customs found 3kg of cocaine in a suitcase at Auckland Airport in December 2011.
They traced it through four people before it got to a Wanaka tradesman, who admitted a charge of supply in the High Court at Christchurch in July 2013.
The Wanaka man, a first offender, was described as a ''link man'' who had introduced a supplier and prospective buyer.
He told the court he never wanted to be involved in the transaction but felt pressured. He acknowledged he had ruined his life and hurt his family, and sought home detention.
Instead, he was sentenced to two years, one month in jail.
Others involved in the case received longer custodial sentences. The Mexican courier involved received the longest: seven years.
But not everyone involved in the district supply chain goes to jail.
Last month, a Lake Hawea man who had drugs posted to his letterbox in 2020 was sentenced in July to home detention in relation to cannabis, methamphetamine, MDMA, firearms and ammunition charges.
The police investigation had begun nearly two years earlier and was targeting meth supply in the wider Wanaka area.
It was not the first time police had targeted Lake Hawea and netted a haul of illicit substances and firearms, but this case in particular saw Detective Derek Shaw, now retired, reflect in an Otago Daily Times article that the district had ''lost its innocence''.
Also in July, a Cromwell mother was sentenced to home detention and intensive supervision in relation to meth and manufacturing offences.
Police had been investigating the activities of the woman and two of her associates for nine months before they were arrested.
Queenstown District Court Judge John Brandts-Giesen told the mother she should ''grasp with both hands'' the opportunity the court was giving her to get help with her addiction.
''If you fail, the criminal process will become less concerned about rehabilitation and more focused on punishment,'' the judge said.
Police do not just investigate what people do at home. They target festivals.
In January this year, Wanaka Sergeant Kim Chirnside reported in Wanaka's Crimeline that many illicit substances were seized at the Rhythm & Alps festival.
Even police officers have participated in the drugs scene.
This year, the Independent Police Conduct Authority upheld a complaint against a ''small group'' of southern police officers using MDMA at an ''out-of-town concert'' in 2021.
The IPCA received two allegations. In the first, the IPCA found an officer had used, and another office had obtained MDMA; in the second, which was based on an anonymous complaint, officers denied everything.
The IPCA report said police took ''appropriate actions'', reiterated employment expectations and provided welfare support for staff.
However, when it came to causes of harm in the community, alcohol could not be discounted.
Wanaka police report each week the many family harm and alcohol incidents they attend. In early June, police attended family harm incidents ranging from ''mild to serious''.
''Alcohol and drugs, children, money and mental health were all factors in the incidents attended. If you need help don't be shy to ask or seek it,'' the Wanaka Police June 8 ''Crimeline'' said.
NEED HELP:
Need to talk? 1737, free 24/7 phone and text number
Alcohol Drug Helpline: 0800 787 797
Healthline: 0800 611 116
Lifeline Aotearoa: 0800 543 354
Suicide Crisis Helpline: 0508 828 865 (0508 TAUTOKO)
General mental health inquiries: 0800 443 366
The Depression Helpline: 0800 111 757
Wanaka: Community Networks: (03) 443 7799
Alexandra: Community House: (03) 440 0740
Cromwell: Community House: (03) 445 1690