Every Friday morning, a group of Wanaka preschoolers express their creative sides while building confidence.
Ten pre-school girls join ballet teacher Briony Martin for weekly ''Pinpoints'' lesson at Pointe Central dance school.
Mother Kirsten Stewart said taking part in the weekly classes had been great for the girls' confidence.
''It boosted quite quickly, and they have been starting to practise some of the dance choreography at home,'' Ms Stewart said.
Alice Mason agreed and said she noticed the same with 3-year-old daughter Daisy.
''She has become more familiar with some of the songs,'' Ms Mason said.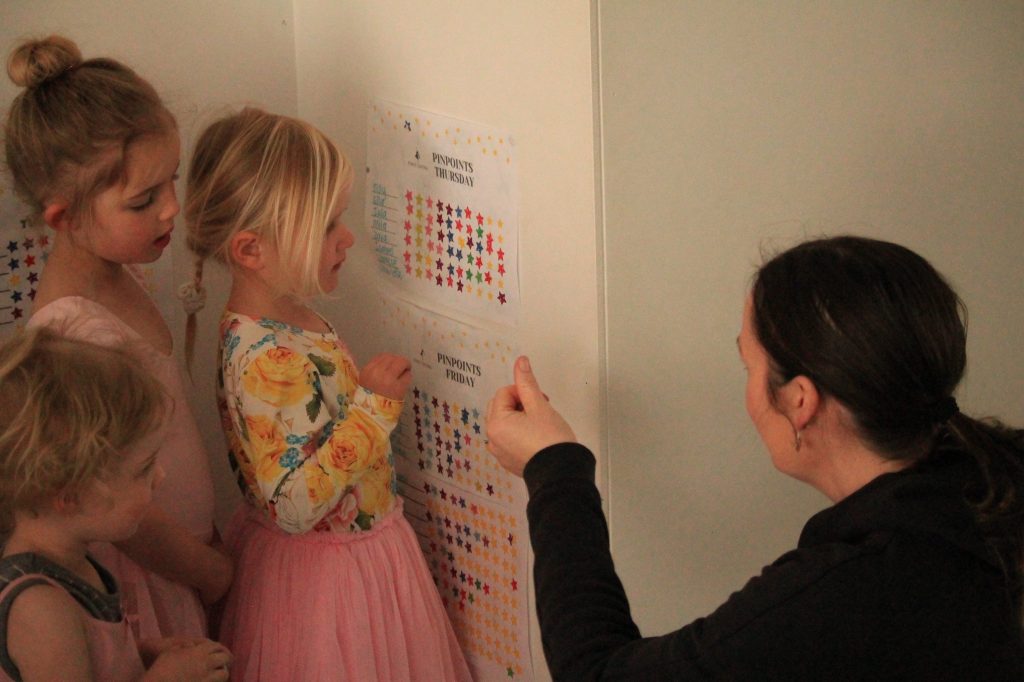 During the class, Mrs Martin guides the girls through basic foundation skills for ballet.
These include sitting upright while flexing feet, hopping from one foot to the other, and using ribbons to practise twirling.
The session finishes with each girl lining up to add a sticker to the star chart and a stamp on their hand.
Mrs Martin started her classical ballet training at the age of 4, under the guidance and direction of ballet teacher Robyn Sinclair at the Dunedin School of Ballet and Dance.
She studied there until she was 16, when she left to go to Sydney and trained full-time to become a ballet dancer.
''When I was 19, I moved to Europe and studied at the State Opera Ballet School in Vienna and worked from then onwards,'' Ms Martin said.
For seven years, she worked as a professional ballet dancer in Europe.
She moved to Australia with her husband, before returning to New Zealand, and shifted to Wanaka to be closer to family.