Alexandra photographer Will Nelson is continuing to reach new heights in his career.
The 22-year-old won the aerial photograph category in the New Zealand Geographic Photographer of the Year awards.
The winning shot featured highliner Gavin Alexander Lewis soaking up the views after a fresh snowfall on the Remarkables in mid September.
Nelson told The News it was a ''spur of the moment'' image he captured while shooting an aerial sequence for the documentary project Flow State.
Flow State was a short documentary film produced with two others for his final project at Massey University, in Wellington, last year.
The film centred around two friends challenging each other, and themselves, to overcome past trauma and become better men, 1000m above ground.
Many factors had to align to create the documentary — they had one final chance to capture a sequence of the highliners on a mission up in the mountains so they found a weather window, booked flights and it ''miraculously all came together'', Nelson said.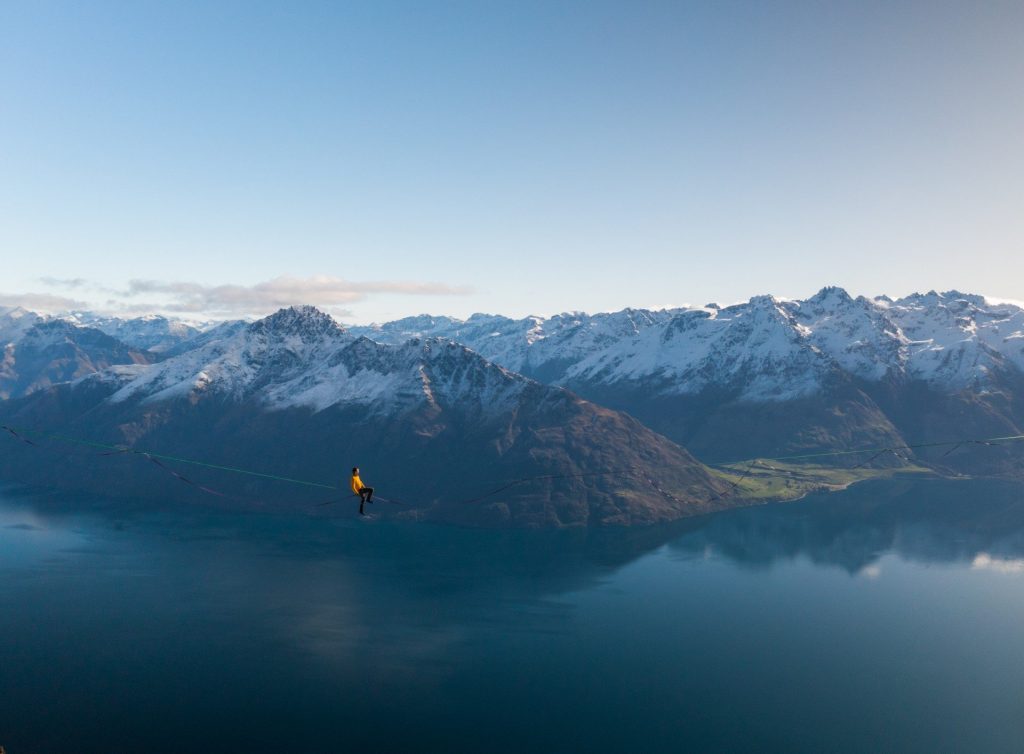 ''Sitting in the snow on a small ledge at 1400m trying to compose the shot on the drone, looking at my phone screen, definitely proved a bit of a challenge.''
While video was his primary focus during the documentary shoots, he could not help but sneak in a few still shots, too.
Nelson, who is in the United Kingdom at the moment, said it was ''pretty special'' to have his work recognised alongside some of the country's top photographers.
''I've looked up to lots of these guys for years.
''To also get the cover shot of the [New Zealand Geographic] November/December issue was very surreal.
''I could not be more stoked.''
He previously worked for the Central Otago District Council creating photo and video content to promote the region.
Council group manager of community vision Dylan Rushbrook said the team were ''immensely proud'' of Nelson and his achievements.
''Right from when I first met Will I have been blown away by his dedication to what he terms 'his craft' [and] this and many other accolades he has received.
''Though it shouldn't be a surprise as they are the result of his absolute devotion and hard work to enhancing his skills.''
He looked forward to seeing where Nelson ended up in the future.
''How cool is it he has come out of Alexandra and has been supported along the way by many in the community — something I know he is very thankful for.''
Flow State is now streaming on TVNZ+.