Perfect points, meticulous matching and vivid imagination were all equally in demand as patchworkers vied for top spot at an annual event.
Alexandra patchwork group hosted the annual country day bringing together sewers from Riverton to Queenstown to Ranfurly for competition and camaraderie.
Group member Linda McLeay said the groups — from Cromwell, Queenstown, Wanaka, Takitimu, Kurow and Maniototo — rotated hosting duties each year.
Alexandra group members had made and filled fabric pods for each of the 85 people attending with name tags, fabric tissue holder, pen and other goodies to welcome them to the event at Memorial Hall, in Skird St, on Saturday.
As well as the displayed items, vendors were selling fabric, beads and pottery, Mrs McLeay said.
The speakers for the day were this year's WoolOn supreme winner Jane Avery, of Earnscleugh, whose awardwinning collection of felted merino coats featured embroidery and beading embellishment, and Alexandra astrophotographer and night sky guide Andy Davey.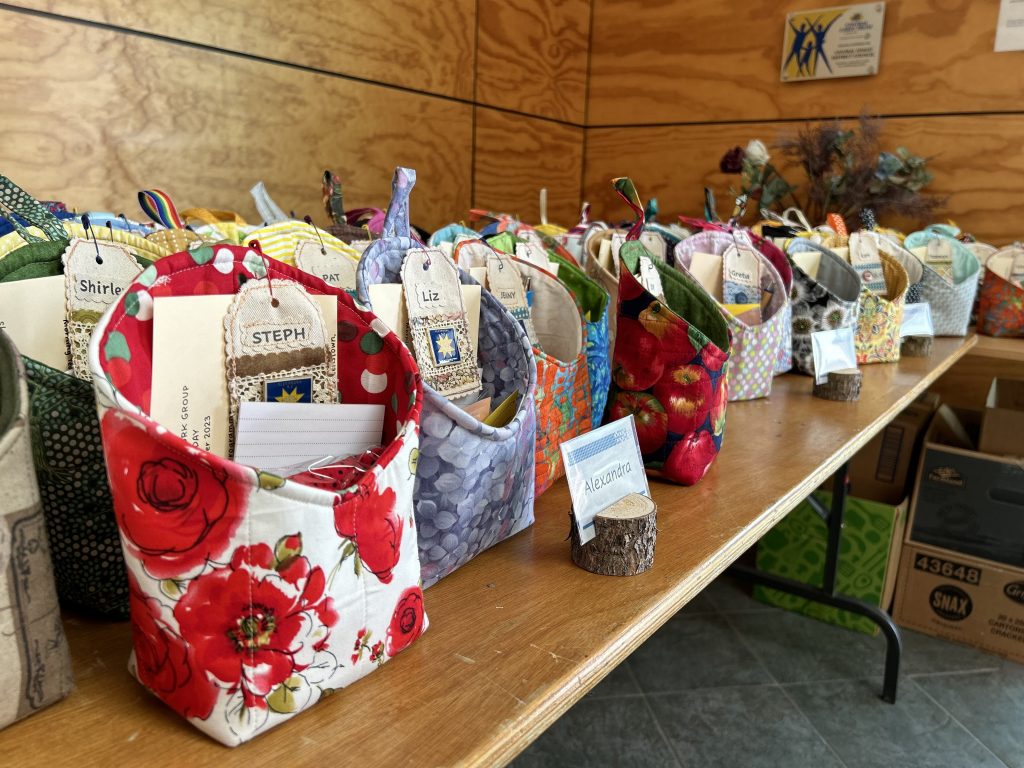 Group member Steph Carline said that, in the past, people attending had made donations to various charities. Last year, they made and gave quilts to the neonatal intensive care unit at Dunedin Hospital.
This year donations of pet food were collected for Animal Rehab Central. The SPCA had pulled out of Central Otago and a former employee has carried on the work of looking after abandoned animals at her own expense, Mrs Carline said.
They had met at a funding workshop and she was inspired to help, she said.
Mrs Carline was the guest artist with a display of thread paintings.
Anyone interested in learning more about patchwork, at any level, could join the group which meets at Community House, in Alexandra, three times a month.