School let out early for a crowd of Central Otago pupils, who swapped books and pencils for curling stones during the 15th annual primary schools curling tournament held in Alexandra last Friday.
Over 60 year 7 and 8 pupils from eight schools throughout the district used their last day of the school term to take part in a day of outdoor curling at the IceinLine rink.
Organiser Nick Loughnan said it was a great chance to get children interested in the sport.
''It's really just an opportunity for them to get the basics of the game under way,'' he said.
''[If] you get children interested in the games at this age, it develops an interest for them, they see that it's an easy game to play.
''They love it.''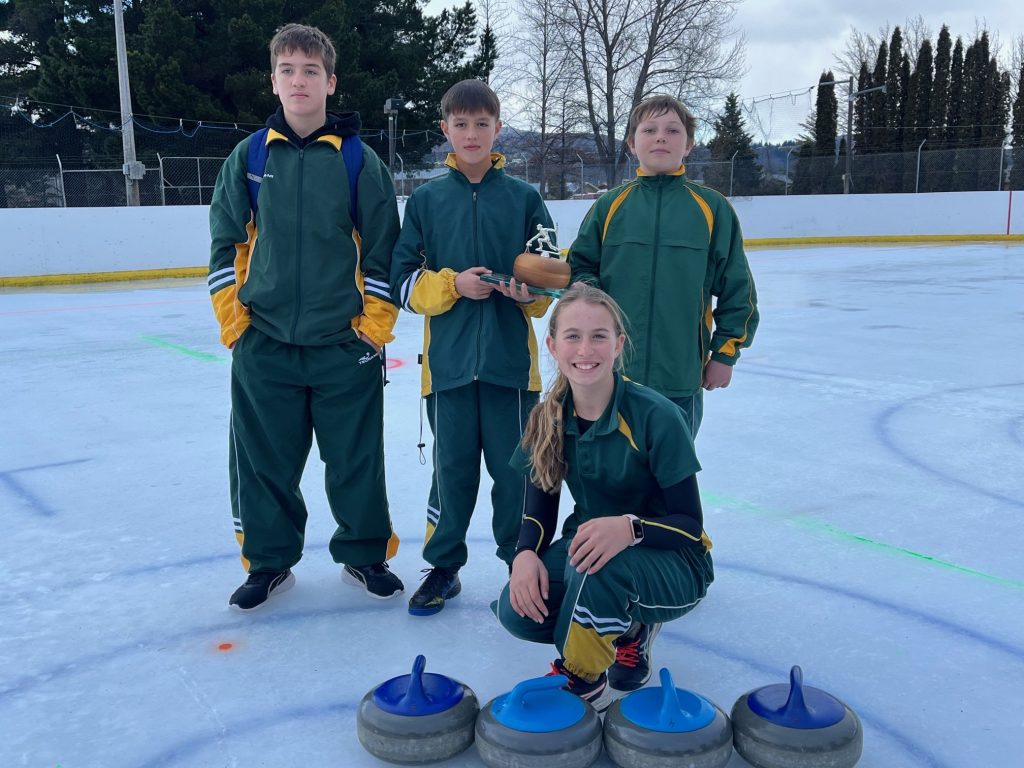 The pupils played a modified type of curling with shorter rinks and game length.
The competition used both hack (indoor) and crampit (outdoor) styles of the game.
Mr Loughnan said most competitors had some experience with curling through school.
''A lot of them have already played before . . .and for those that haven't, they soon pick it up.''
Volunteers who had experience with the game were on hand to give advice. ''We've always had good help from experienced curlers,'' Mr Loughnan said.
The volunteers, who also set up the rink for the competition, were invaluable, he said. ''We couldn't run this without a lot of the people in the background that help.''
He said it was always an easy tournament to organise because the children ''always manage really well''.
St Gerard's Primary School team one, of Alexandra, won the competition.