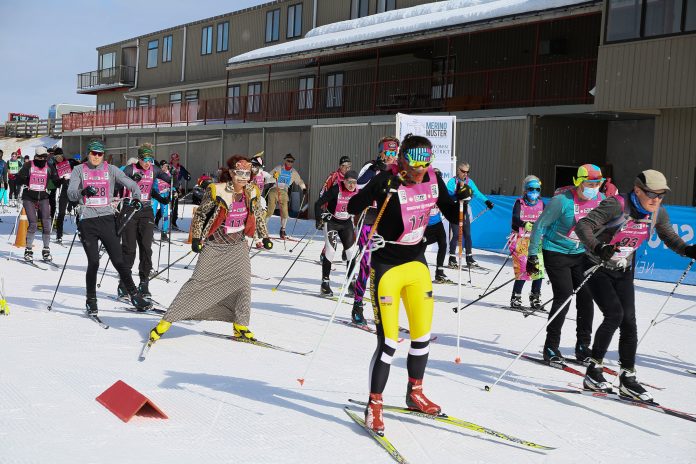 International cross-country skiers have returned to their off-season training haunt at the Snow Farm for the first time in three years, and several plan to line up in the annual Merino Muster this Saturday.
The 27th Merino Muster is one of 16 Worldloppet status races and offers five distances over a wide variety of age groups.
Event spokesman John Burridge said it was the kind of race where ordinary people lined up in fancy dress to take on a few superstars.
This year the field could include Winter Olympian biathlete Campbell Wright, of Hawea Flat; British biathlon coach Jason Sklenar; and members of the United States cross-country team.
''The snow base is up to the fence tops in much of the course and well packed,'' Mr Burridge said.
''We will have a contingent of overseas competitors now the New Zealand borders have opened.
''Numbers will be less than pre-Covid due to flight frequencies, costs and the very recent border opening,'' he said.
The distances are 42km, 21km, 14km (new this season), 7km and the 1km (for under-10s).
Most skiers used the skating technique but the trails also provide classic tracks — two grooves in the snow — as seen at the Winter Olympics, Mr Burridge said.
The fastest skiers usually completed the 42km in about 1hr 45min.
''Ordinary folk can take from three to six hours and the race continues until they all arrive home, which can make for a long day at the feed stations.''
A unique group among the skiers were older internationals ticking off the Merino Muster as part of their quest for Worldloppet Master status.
Skiing all 16 events was their main aim and some did that several times over, Mr Burridge said.
The event is open to all-comers. Details are on the Merino Muster website.