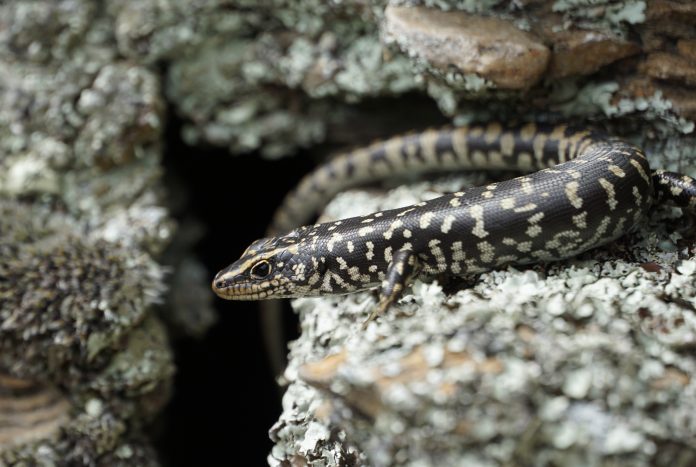 The annual springtime lizard survey of Mokomoko Dryland Sanctuary in October has showed pleasing population growth, with the reappearance of one especially reclusive reptile, Central Otago Ecological Trust trustee Anna Yeoman says.
The trust runs Mokomoko, New Zealand's first fully fenced dryland sanctuary, and focuses on restoring the diverse and beautiful lizard species that once lived in Central Otago, basking on the rocky tors and clambering through the scrub.
The sanctuary consists of 14ha of dryland habitat — schist rock and native shrubs — surrounded by 1.6km of mammal-free, predator-free fence.
''We have the common lizard species there — the McCann's skink, schist gecko and the southern grass skink — and we have also introduced some of the larger lizards that have been lost from the area.''
Those are the gold and black Otago skinks, which reach about 30cm long; black and gold speckled grand skinks, who reach a similar size; and the aptly named vibrant green jewelled geckos, slightly smaller at about 18cm.
''They were all found here a few decades ago, there were sightings, but they have been lost form the area and had to be reintroduced.''
The trust was established in 2005 by wildlife ecologist Grant Norbury, the fence was finished in 2018 and the first lizard reintroduced in 2019, Mrs Yeoman said.
''The first sanctuary-born individuals are now 3 years old, so it will be another two years or so until they start reproducing, and that is when we will start to see more exponential population growth.''
Staff and volunteers needed to move quietly and smoothly to creep up on the reptiles and photograph them to identify each by their unique markings.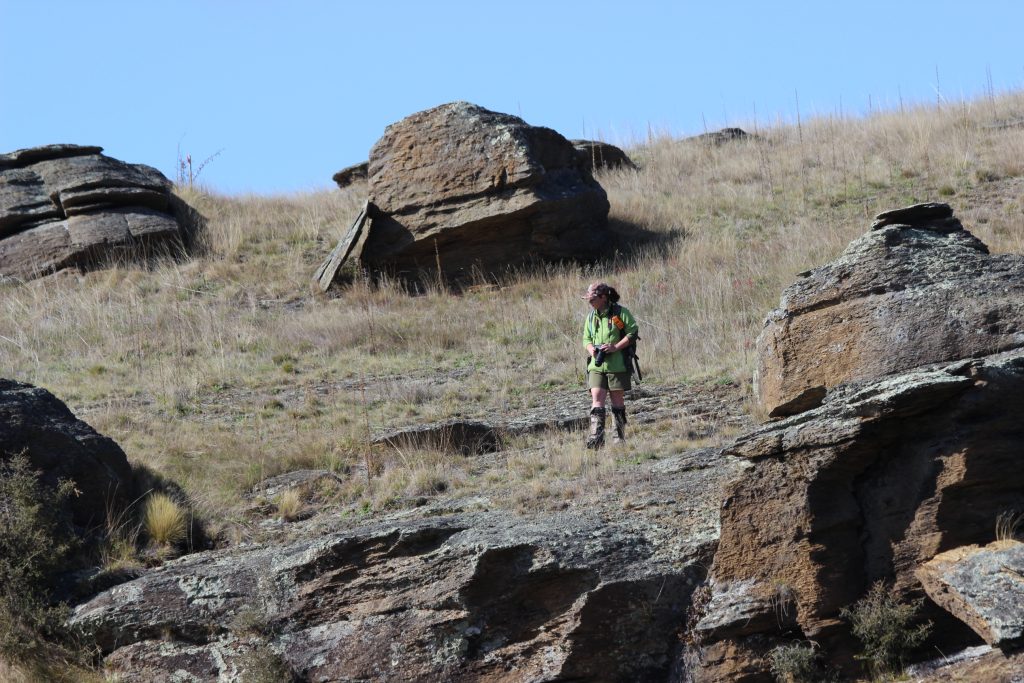 ''You expect to see about 40% of the grand skinks you might see in one survey, and the Otago's, only about 20% of what is there. They spend a lot of time hidden away in rock crevices and often places we can't reach easily.
''We take our numbers but we know there are likely to be at least twice as many out there.''
This year, 25 Grand skinks and at least 25 Otago skinks were identified, significantly more than in previous years, Mrs Yeoman said.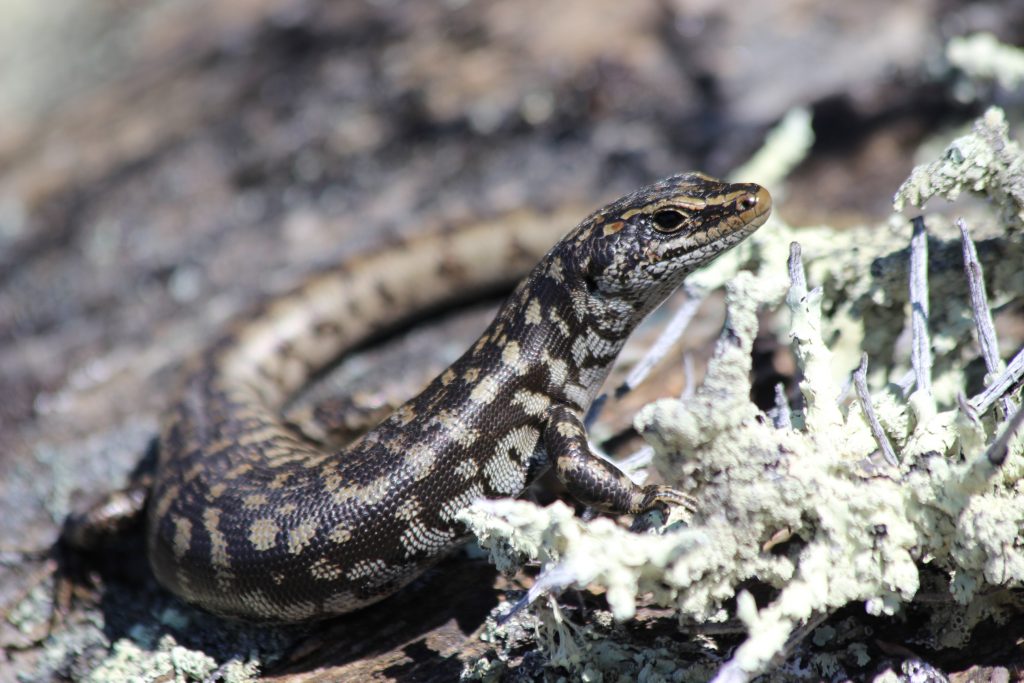 ''Highlights were four new baby Otago skinks that we'd never seen before, four new baby grand skinks likewise never seen before, and one adult Otago that hadn't been seen since it was released three years ago — all of which illustrate the point that there are more there than we commonly see.''