The combined Hansford/ Lillicrapp family was picking up the pieces on Sunday, after a tornado hit their homes on Saturday.
Thankfully nobody was injured, including pets that experienced the twister's force.
The twister struck just before 6.30pm, with roofs lifted off houses, properties damaged, sheds flattened and debris strewn across the area.
Police received numerous calls but no injuries were reported, a spokesman said.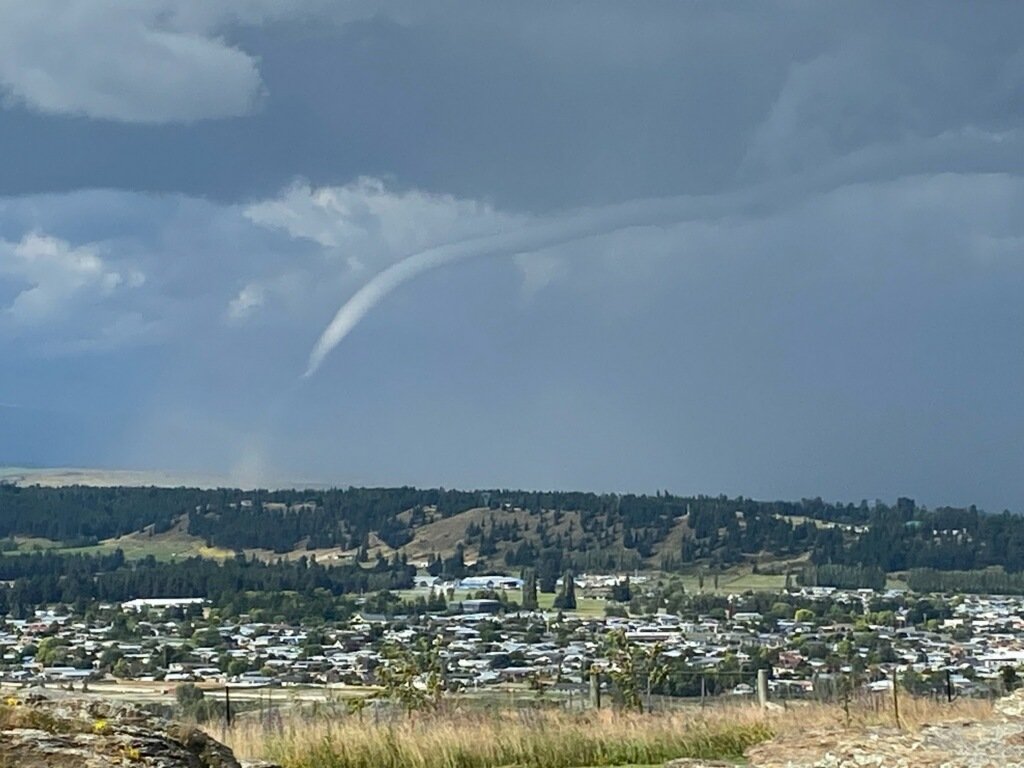 The tornado touched down at Ryan and Jo Hansford's Leaning Rock Rd home, where it destroyed a two-bay garage, a caravan Ryan's mother, Karen, had been staying in and a chicken house.
It also damaged vehicles and a trampoline before moving to the adjacent paddock, where it demolished Jo's parents' mobile home and a second caravan.
Ryan and Jo were in a spa in Queenstown on Saturday evening when their phones started blowing up with video and photos of the tornado and the chaos left in its wake, and messages telling them to come home.
Karen was watching her grandchildren, Benjamin and Natalie, to allow their parents a night away and was dining with them in Alexandra when the twister hit.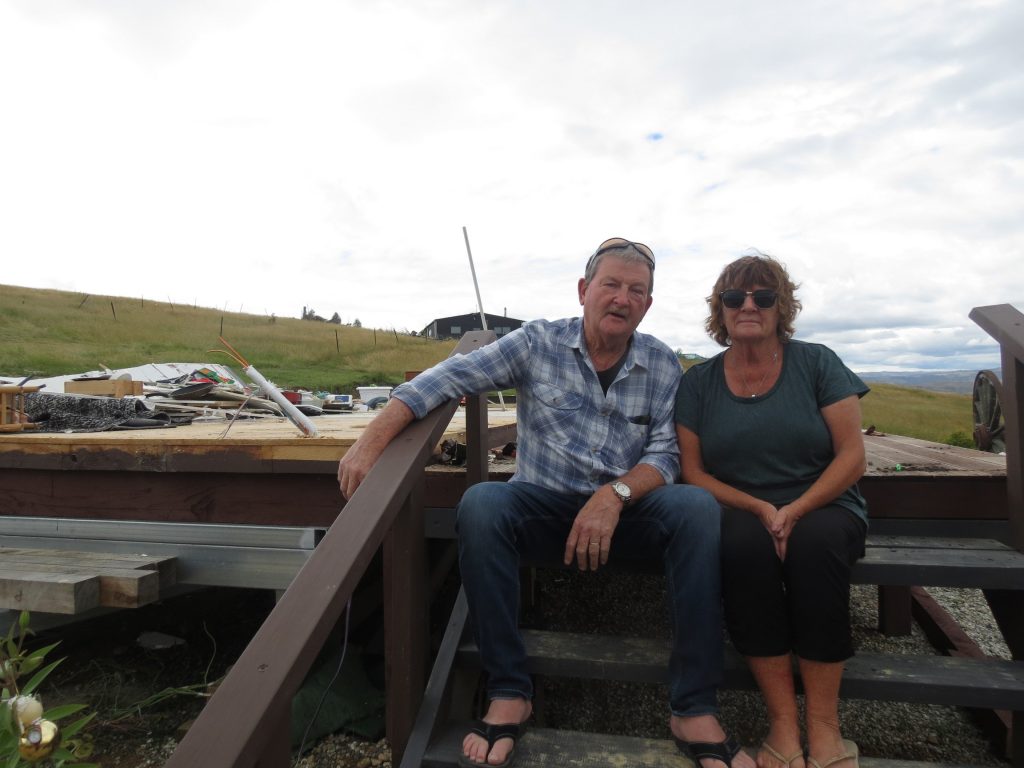 Jo's parents, Nigel and Jenny Lillicrapp, were at the Alexandra District Club when their mobile home was sheared off at floor level and strewn across nearby paddocks, together with their caravan.
Nigel and Jenny's cat Molly was found in debris under the remaining deck the next morning, while Karen's dog Bella and the Hansford family dogs Oscar and Ruby were uninjured inside their home and a guinea pig home in the front yard was left untouched.
Jo said they were grateful nobody was injured.
Both homes were insured and the families were quickly offered accommodation and other assistance from community members.
''The debris was scattered right to the boundaries of our 8ha property, and people came out in the rain yesterday and gathered it into piles.''
Nigel Lillicrapp said they were very lucky not to be home.
''When we did come up, we just stopped at the gates with our mouths wide open.''
The children were taking the disruption to their lives in their stride on Sunday, although Jo said they had initially been worried about Christmas.
''They didn't know how Santa was going to find us.''