Two Wanaka business owners are reflecting on the value of diversification after running businesses during the past three years, Aspen Bruce reports.
Having two businesses has allowed extra security despite working in seasonally-based industries, says Cardrona Outfitters and Wanaka Free Range owner Simon Hawkins.
    "My hunting business is seasonal, and I probably would've gotten out of these [free-range] chickens if it wasn't due to Covid. It was pretty much a lifesaver for us. If we didn't have that we would've been in serious trouble," Mr Hawkins said.
    He started his free-range business 12 years ago and has been a hunting guide for 14, starting when he was 22 years old.
    Mr Hawkins said the changes to his hunting business due to Covid-19 "destroyed us completely''.
    "I was in the US in March 2020 and I was about to set up a hunting show in Michigan. We got told no shows, then we got told there would be an announcement at lunch time about if we were allowed to go home or not. So it was all a little bit weird,'' he said.
    Formerly an engineer by trade, Mr Hawkins pursued a change in work after having his first child at 21. "I didn't want to go down the route the rest of my family did, working for someone their whole life. That's when I got into hunting, and cutting firewood and working for myself," Mr Hawkins said.
    Covid-19 saw a reduction of more than 70% of Mr Hawkins' annual income, resulting in periods of time working upward of 80-90 hours a week.
    "It taught me a few lessons. The system's hard, you can't have staff like you used to, you've got to do so much of it yourself. The systems are actually making it really hard for the small business person, it's a real battle. But I don't want to go back working for someone, so I'll just stick it out."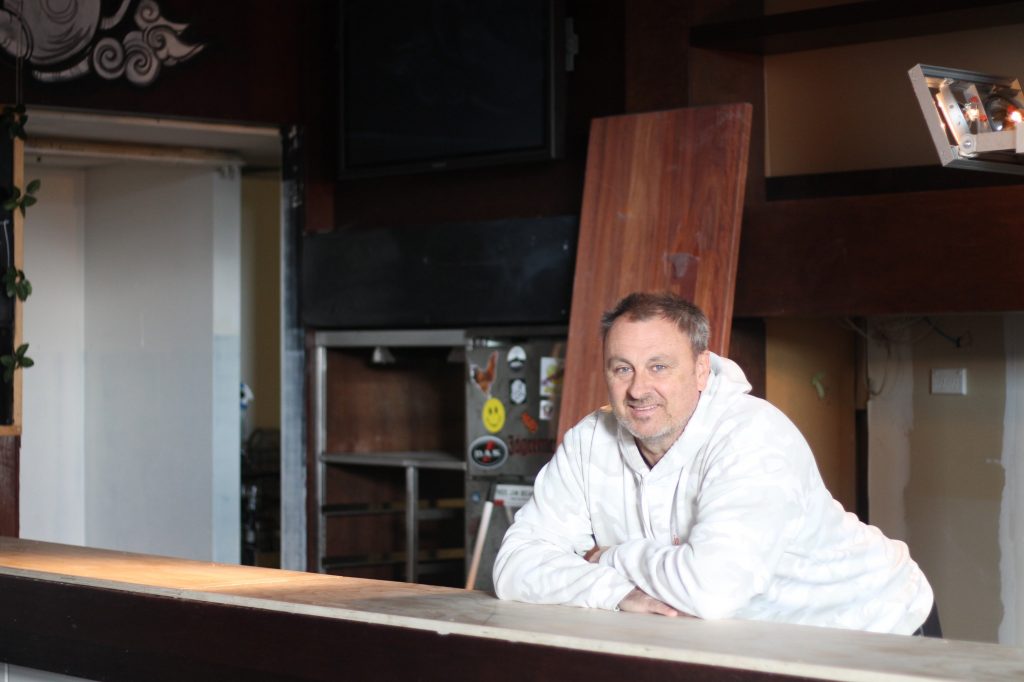 TheBothy Central and lake fishing and guiding business owner Dave Brown said Covid-19 had highlighted dependency on one demographic, or one season and exposed businesses to risk.
    He said after moving through the Global Financial Crisis in 2008, he had taken the learnings gained then and had more than two years of cash reserves prepared.
    "It allowed us an opportunity to a) breathe and not be stressed and b) also look to invest, because we weren't in a stress position which allowed us to diversify . . . It's about building in little inputs that can insulate us from any big shocks has worked for us quite well. Because some of these things have been pretty consistent even through Covid, which creates turnover while you're quiet," Mr Brown said.
    The decision to diversify became more of a priority when he moved with his family to Wanaka.
    "My wife's a teacher and we knew we needed to have a more stable investment platform and business that would carry us through the next 10-15 years. It's a multifaceted thing – it does focus around kids, family and time," he said.
    "It's pretty interesting Wanaka, it seems most people who run businesses here are focused on the lifestyle here. They make their business work for their lifestyle and that's their focus. Not quite so easy to execute if you're busy, but people are really motivated to keep Wanaka as a thriving community and not just abuse it," he said.
    Prior to business ownership, Mr Brown worked within the ski industry, first as a ski instructor in New Zealand before moving into the "business side of the ski industry in London".
    CODC economic development manager Nick Lanham said business diversification was important as it spread risk and ensured businesses are reoriented towards new opportunities in a changing environment.
    "In Central Otago we have a high level of people who are self-employed — 23% compared with 17% nationally. We also have a larger proportion of small businesses (1-5 employees) in the district (22% compared with 19% nationally). Note these figures are for the Central Otago District," he said.
    Stats NZ reported 530,000 small business represented 97% of all firms, accounting for 28% of employment and over a quarter of the country's gross domestic product (GDP).
    Ministry of Business, Innovation and Employment defined a small business as one with fewer than 20 employees.