What do dad jokes, Disney characters, Minions, rock art and plenty of living Christmas trees have in common?
The answer, for Alexandra residents, is the latest and unofficial addition to their renowned trails — a well-trodden Christmas trail at Half Mile Reserve.
Trail creators Christine and Neville Ridd live near the reserve and said in past years they would decorate their home for Christmas, but clambering around on the roof was no longer a wise activity.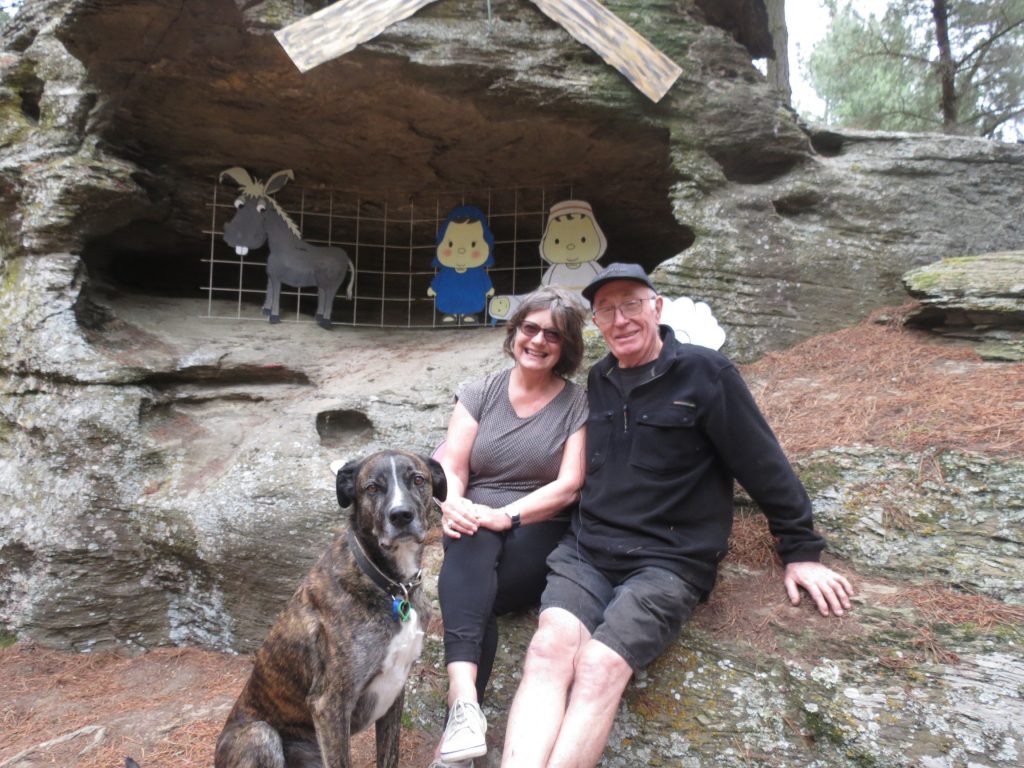 Instead, they added new characters and Mrs Ridd's lighthearted paintings to old favourites gathered over the years, and placed them along a walking path that begins at Schaumann Rd in Bridge Hill.
White stones mark the path through natural landmarks and past rocky outcrops to a natural amphitheatre for carol singing, a manger complete with a donkey, sheep and pig, and characters from the movie Finding Dory still in search of their fishy friend, as Mrs Ridd had yet to paint her.
They chose the site for its natural beauty, Mr Ridd said.
''The rock formations are absolutely incredible.
''They're millions of years old — you can see where the water has washed the rock away.''
The trail rang with birdsong on Sunday afternoon.
Friends Tom Lanham and Liam Lochaden (both 10) and their sisters Ellie Lanham (7) and Anni Lochaden (8) bounced with excitement more than the Lanham's black labradors Bella and Knight as they pointed out each discovery.
Older walkers also enjoyed the walk and the artworks, though were not as enthusiastic as the children to pose beside their favourite characters.