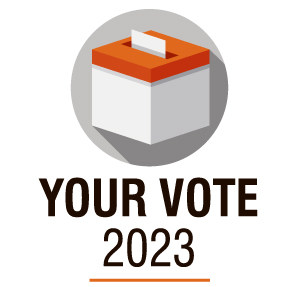 DemocracyNZ (DNZ) party leader Matt King was eager to assure voters that backing his party would be ''no wasted vote'' at public talks in Alexandra and Wanaka last week.
Speaking to about 20 people at each meeting, the former National MP for Northland was quick to address the turmoil facing the party following the ousting of Waikato candidate Steven Cranston. The move saw four other candidates quit the party in protest.
''I had some really passionate freedom-fighters join us with high profiles and I tried to sculpt them into politicians,'' Mr King said.
''I've got a team here of candidates, and I'm trying to steer them through the mines to get to the end game.''
He said despite the ''conjecture'' around ''shadow candidates'', DNZ had ''no hidden agendas'' and maintained that the candidates leaving were ''all good people''.
''Some of them are going to join other parties and if that's the case I just wish them all the best. And I really mean that.''
Mr King said opposition to the vaccine mandates and the belief they breached the Bill of Rights was the turning point that led him away from the National Party to form his own.
A former backbench member parliament for National from 2017- 2020, Mr King's Northland seat went to Labour in the last election, but he increased his personal vote from the previous election, he said.
The party had three pillars: freedom, farming and family. New Zealand farmers were the most efficient in the world and should not be forced to reduce stock to reduce emissions, he said.
Reducing New Zealand's production would lead to greater production in countries which were bigger emitters and less efficient.
He disputed the safety of the Covid vaccines.
''The news today is just what propaganda merchants want you to hear.''
Mr King drew parallels with the Act New Zealand party when talking about DNZ's election strategy.
''In 2017, the Act party got 0.5% party vote around the whole country. But David Seymour got a seat and they got into parliament.
''And in one three-year term he went from the lone ranger, with nothing, to nine MPs now.''
Mr King said his focus would be on winning back his seat in Northland, which would make reaching the 5% threshold much more achievable.
''It's much easier for us, as a minor party, to win a seat,'' he said.
Also in attendance was DNZ's Waitaki candidate Roger Small, who said he had never seen himself becoming a politician, but had done so as he was ''really worried about our democracy''.
''If I stand up, then that might encourage other people to stand up,'' he said.
The pair also took questions from the audience. In Alexandra, former Act MP Gerry Eckhoff said while he supported what MrKing was saying, he would be voting for Act and was concerned about the proliferation of small political parties.
If those small parties did not gain seats it would give the Labour, Maori and Green parties an enormous advantage, he said.
An audience member at the Wanaka meeting expressed a similar sentiment, saying they were concerned the growing number of minor parties could ''dilute the vote''.
Mr King said that the number of minor parties was a sign that people were ''desperate for change'', but was critical of those choosing to form parties so close to an election.
''It took us three months from the time we started collecting signatures to the time we got registered.
''You have to do so many things to do it properly. So if they're trying to form a party now they won't do it properly. It will be a shambles.''