Traditional songs, stories, colours and flavours of the Pacific came together in a celebration of culture and Christmas at the weekend.
The inaugural Pasifika Christmas Celebration was held in Cromwell on Saturday, with nine different nations represented — Vanuatu, Fiji, Solomon Islands, Samoa, Cook Islands, Niue, Kiribati and Tuvalu — arefection of the regions diverse Pasifika community.
Performances and stories from the different cultures were shared with all ages, from children through to elders, taking part.
The importance of the different generations was also highlighted with the presenting of traditional lolly necklaces to the children by their parents.
For Alexandra woman Kusitina Colailago, the celebration was cause for tears of joy.
Mrs Colailago moved to the region about 20 years ago and found the experience lonely and isolating — something she wanted to change for those moving to the area.
Attending a funding clinic earlier this year made her determined to bring Pacific Islanders living in Central Otago together whether they were Recognised Seasonal Employer (RSE) scheme workers, permanent residents who had migrated or New Zealand born.
Calling in people to help, Pasifika Central Otago was born.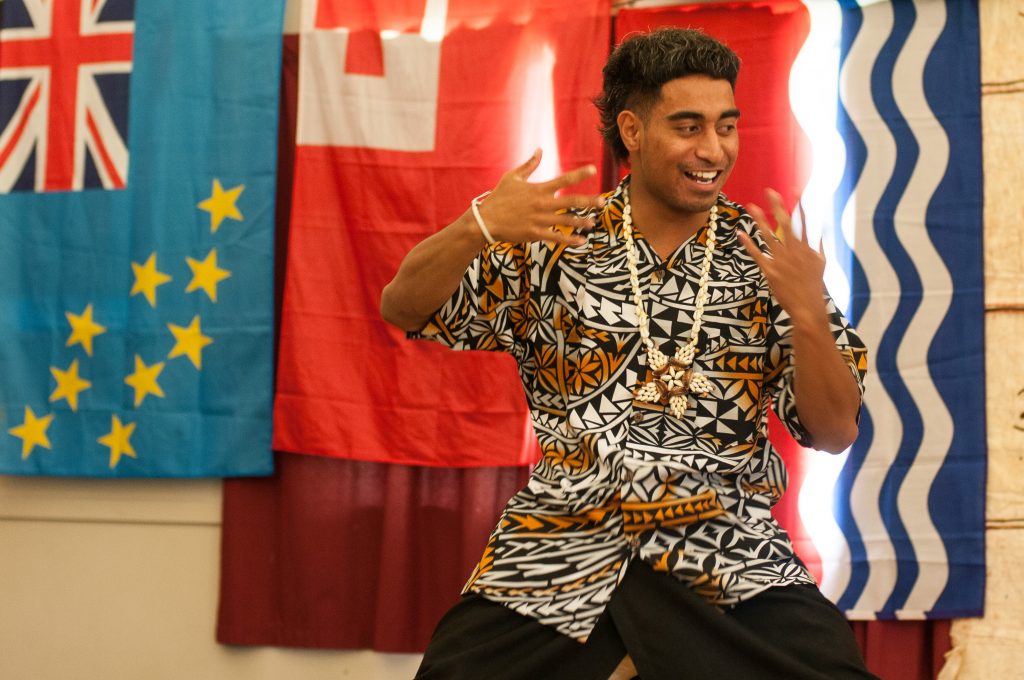 The group was a forum to connect people from all Pacific nations, providing support and opportunities to gather together.
The Christmas celebration was the third event the group had held, and the first where they had sought funding and support from external sources.
Seeing the region's Pacific community come together in a Christmas celebration that reflected her Fijian culture was an emotional experience, Mrs Colailago said.
''It encompasses our culture.''
''That to me is so special, acknowledging also the Kiwi's the Maori's and every culture is here. . . when we are all together here, it's like we're home, we belong here.
''For me, this, it's like opening your home and watching everyone come in,'' she said.