Retired Lauder Niwa physicist Gordon Keys, now living in Alexandra, met the King, then Prince Charles, at the International Antarctic Centre in Christchurch nearly 30 years ago.
Mr Keys presented a briefing on atmospheric processes, including the ozone hole, to the royal guest. Three other scientists also made presentations that morning. Mr Keys said he thought the visit may be of interest to Otago residents who know ofthe work carried out at the National Institute of Water and Atmosphere (Niwa) laboratory at Lauder, Central Otago relating to Antarctica.
The ongoing programme there dates back more than 60 years. In his own words Mr Keys describes meeting the King:
''On 5 February 1994, His Royal Highness the Prince of Wales, now King Charles III, arrived in Christchurch from Brisbane.
''During a short five-day stay it was arranged that he would make 28 official visits (procedures, in the foreign affairs terminology).
''Because of his interest in environmental issues the prince had requested a meeting be arranged for him tolearn of aspects of New Zealand's involvement in Antarctic research.
''Accordingly, procedure 24 was scheduled for a visit to the International Antarctic Centre, in Christchurch, on February 10, 1994.
''His previous visit that day was to a Kiwisport day at Fendalton Primary school and he was running a little late.
''An inquiry about the delay to an aide elicited the response that 'he is playing cricket with the kids. He is trying to get 100.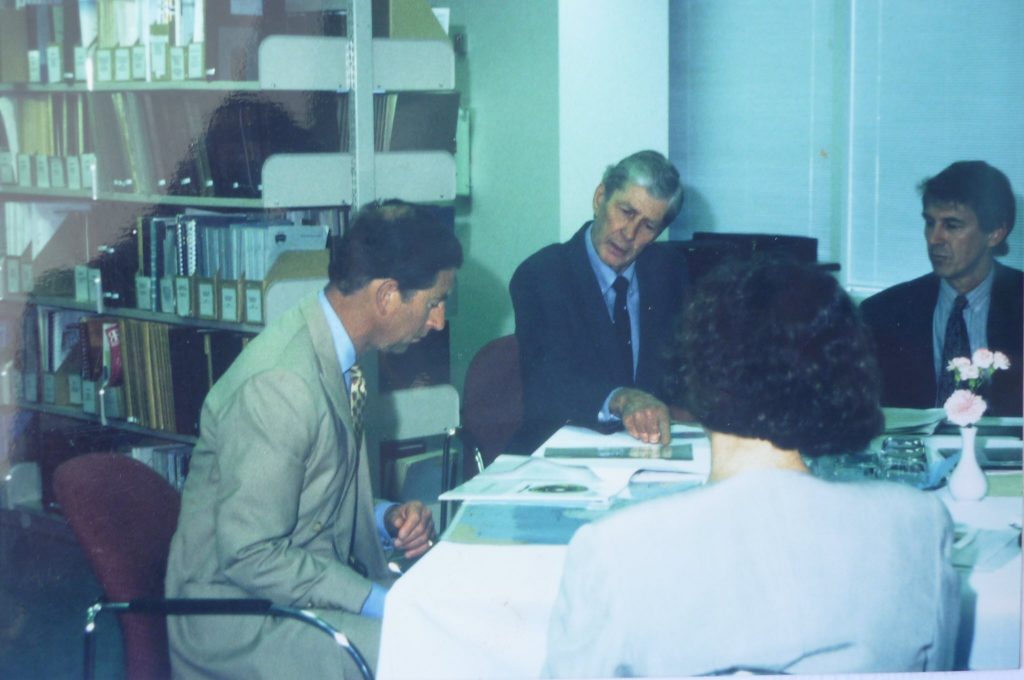 ''Presentations at the meeting followed an introduction by Antarctic Centre director Dr Gillian Wratt.
''My presentation was on atmospheric processes including the 'ozone hole', Victoria University geologist Prof Peter Barrett's was on geological work, including the international Cape Roberts drilling programme, and Niwa biologist Dr Clive Howard-Williams spoke on Antarctic life sciences.
''The meeting occupied a delightful and informal 40 minutes seated around the table.
Prince Charles demonstrated his keen and knowledgeable interest in environmental issues.
''He showed his ability to develop personal relationships with those attending.
''A formal acknowledgement of the visit was provided subsequently by his equerry, Commander Robert Fraser, RN.''