The opening of Cromwell Primary School's new hall is going to have ''huge'' impact on the school, principal Matthew McCormick says.
The multipurpose space, which features a basketball court, teaching space and kitchen, was officially opened by Central Otago mayor Tim Cadogan last week, marking a vision which had been 10 years in the making.
Whanau and community members gathered at the hall for the celebrations, which included a blessing, kapa haka performance and an item from pupils learning music,
Mr McCormick said the hall was the latest in a series of builds addressing the school's burgeoning roll.
''We are in a real period of growth here in Cromwell and that's no surprise. We've just recently had the blessing of two new teaching spaces in the past few years, and we've got a roll growth hub being built that's four classrooms' worth, and now this multipurpose hall has just been opened.''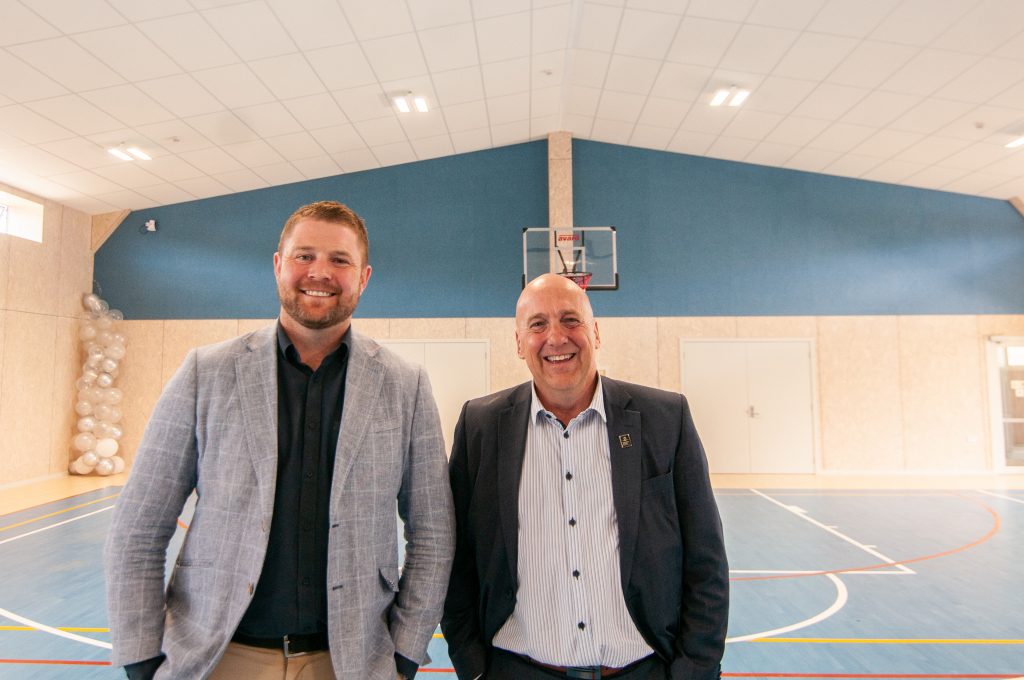 The scaling up was important to ensure the school was keeping up with the increased number of children in the community and providing them with a good education, he said.
''The impact is going to be absolutely huge. This has been 10 years in the making — Wendy Brooks, my predecessor, had a vision and that was to create a world-class educational experience for children in a worldclass setting and certainly today she's essentially achieved that vision,'' he said.
The school roll was ''knocking on the door'' of 400 pupils and to now have space to develop the performing arts, and other uses was great, Mr McCormick said.
''We certainly are excited to be able to use this space and use it well — for our tamariki of today and our tamariki of tomorrow.''