''Pure elation'' was how a Clyde man felt after sinking two holes-in-one in the same round of golf last Wednesday.
Statistically, Dunstan Golf Club member and club captain Chris Wignall was almost twice as likely to win Lotto Powerball as complete his golfing feat, with Lotto winning odds of1:38.8 million and the odds of two holes in one 1:67 million.
''I'm coming down now,'' he said the next day.
The first one was No 6 and he thought ''Well, good shot'', Mr Wignall said.
He had had three holes-inone before and, while happy with it, was not overly excited.
However, the second one was a different story.
He had played an average game after the first hole-in-one until they came back around to No 15, the same hole approached from another tee on the nine-hole course.
''One of the others playing behind us came running over and said 'Come on Chris, show us you can do it again' and I just said 'Yeah, right'. I got up, hit the ball, it landed on the front edge and just ran up into the hole. Simple,'' he said with a grin.
'' . . .Actually mindblowing.''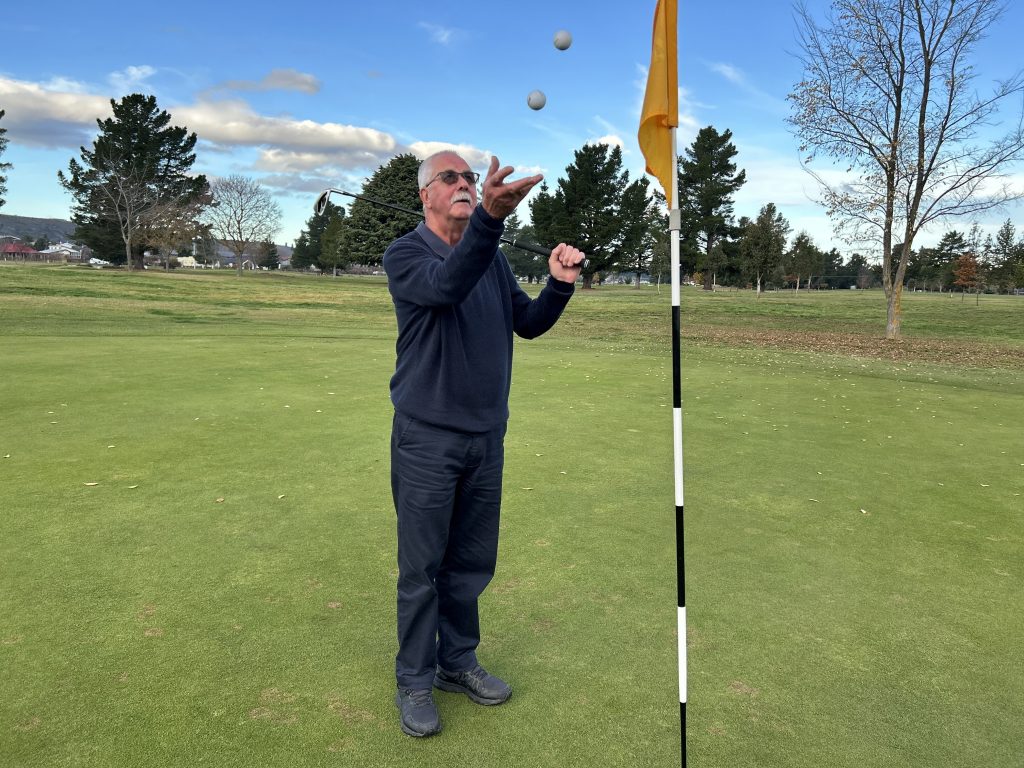 It took a minute to register what had happened, he said.
''It was just pure elation. It's the only way I can describe it. You can have Lotto — this is much better any day. It was a huge thrill.''
One of his companions on the course Googled the odds and asked Mr Wignall if he would have preferred a lottery win.
His answer was unequivocal — ''absolutely not''.
While he had read of the double occurring he had never thought of it happening. ''If it happens in your lifetime it's an absolute thrill.'' The 70-year-old is no slouch on the course on any day.
''It's a struggle,'' he insisted of maintaining his four handicap. His final score for Wednesday's round was 77. About six weeks previously he played to his age.
He began playing when he was about 14 or 15 years old. After a few years he retired his clubs as marriage and family took priority before starting to play again around 1994.
Originally from Auckland, Mr Wignall and his wife, Coral, who also plays golf, moved to Central Otago about 12 years ago after falling in love with the area while on holiday with family.
Tradition has it the club put $100 on the bar for a hole-inone. On Wednesday night it put up $200.
''It was a good after-match,'' Mr Wignall said.