Grit, determination and camaraderie were the markers of a unique swimming event at St Bathans.
The International Ice Swimming Association (IISA) Aotearoa New Zealand National Open Water Champs took place in the historic man-made Blue Lake over three days last week and ended on Monday.
Almost 40 swimmers from throughout the country — nearly double the number from last year — took to the Blue Lake competing in 250m, 500m, 1000m and one mile swims.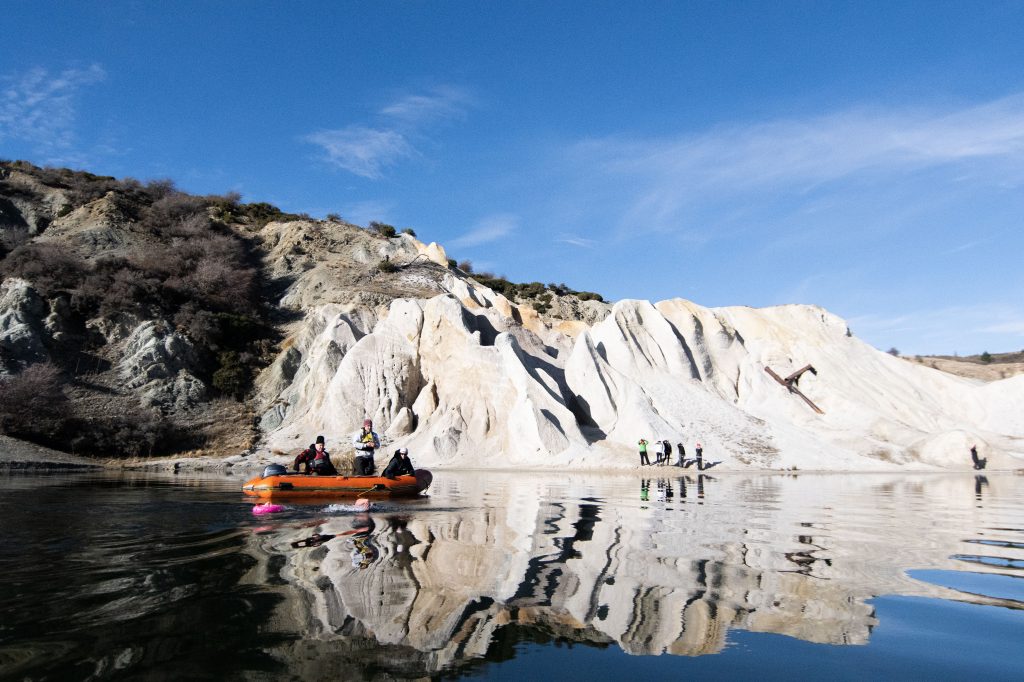 Ice swimming — the hottest swimming trend to sweep New Zealand since Covid-19 restrictions closed swimming pools — sees swimmers take to water less than 5degC wearing only a silicon cap, a pair of goggles and a standard swimming costume.
Organisers hailed the event a success, despite one swimmer being airlifted to Dunedin Hospital on Monday morning.
While no world records were set this year — that can only be done in the strictly controlled conditions of a swimming pool — some remarkable feats were achieved.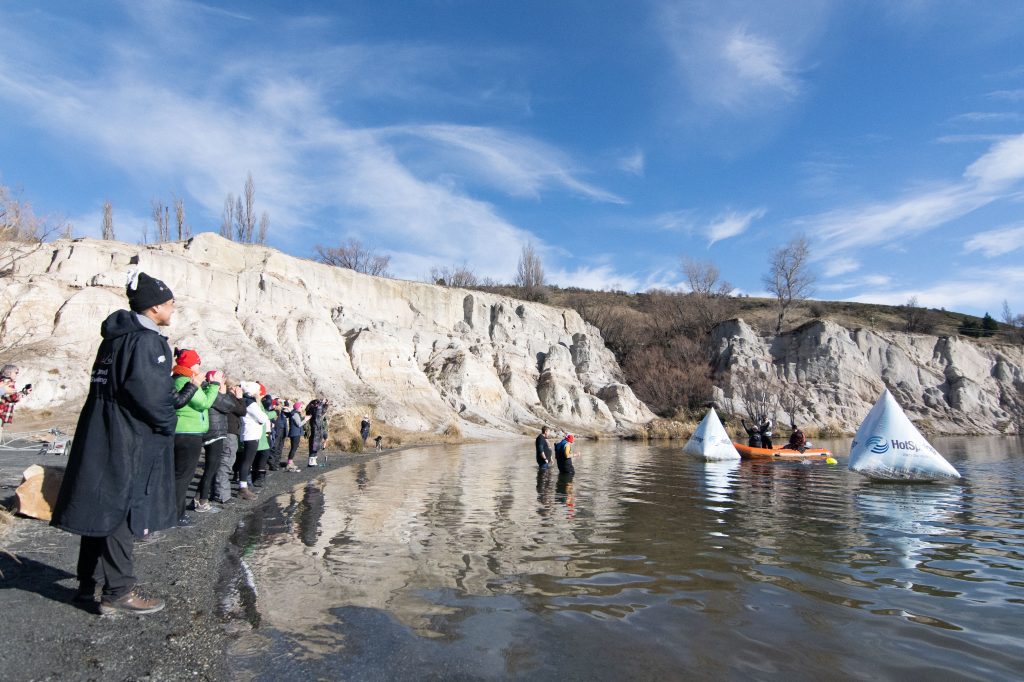 Most notable was event director Susan Sherwen who added another jewel to her crown — the extreme ice mile.
No stranger to putting her body — and mind — to the test in open water, in March last year Sherwen became the ninth New Zealander to complete the Triple Crown — open-water swims of Lake Taupo, Cook Strait and Foveaux Strait.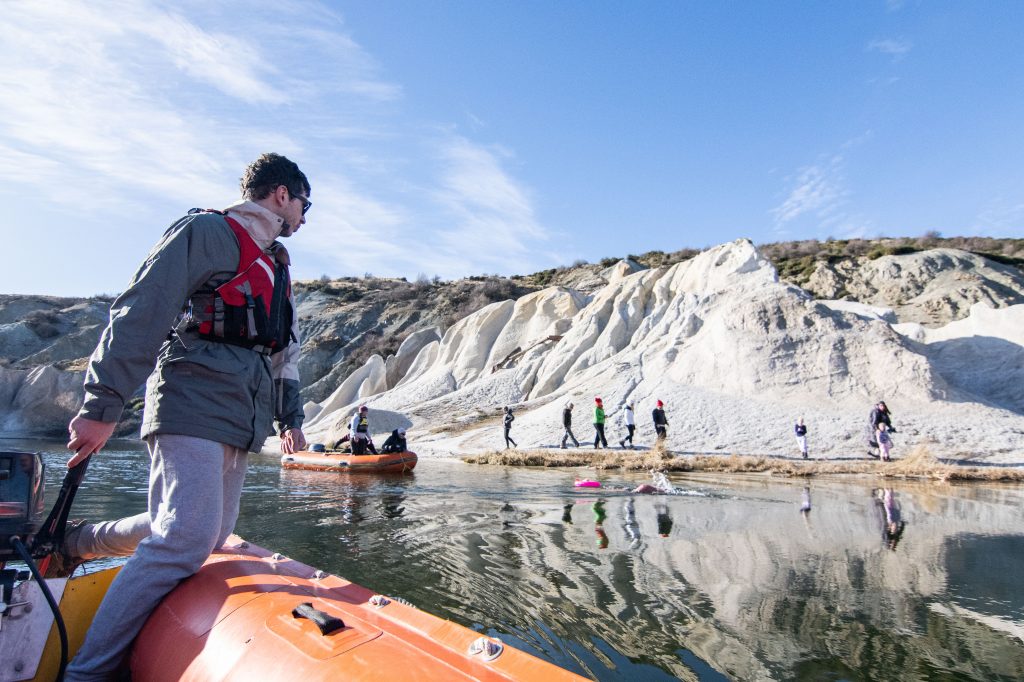 The marathon swimmer completed the 2km swim during the first day of the championships.
While the marathon swims were a matter of ''just keep going'', the intensity of the ice swim brought a whole new set of challenges, Sherwen said.
''It's just so intense, just so much more and things happen reasonably quickly — at the 1500 [mark] I still felt quite strong and then it was just gradual, over 500m it's quite a quick deterioration and you can feel it,'' she said.
Buoyed by supporters cheering from the side of the lake, she pushed through the final 150m to the finish, completing the swim in 40min 52.85sec.
Before Sherwen's swim, the scene was set with four competitors completing the 1km swim.
''That was a feat in itself, for all of them to achieve that,'' IISA Aotearoa New Zealand chairman Roger Soulsby said.
Wei Ping Chew, of Christchurch, demonstrated ''phenomenal'' grit in the last 100m to finish her swim, which set the scene for Sherwen.
Wa ¯naka swimmers Rachel Armstrong, Camille Gulick and Fiona Fairbairn were among several swimmers over the weekend to complete the ice mile, a feat known as the ultimate challenge in swimming.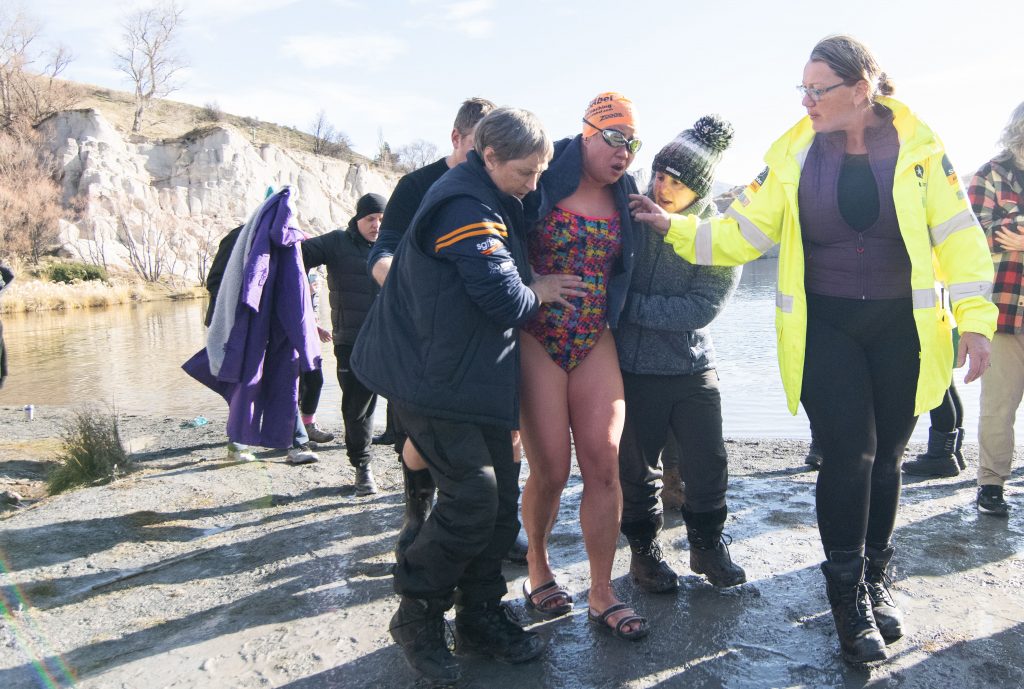 Armstrong came out on top in the ice mile, completing it in a cool 27min 23sec, a mere 17sec ahead of Corrina Connor.
Half the competitors were novices, taking part in their first ice swimming event.
Jackson Arlidge, of Wellington, is no stranger to open water, having previously completed swims in Lakes Wa ¯naka and Wakatipu.
A 10km swim in Lake Wanaka earlier this year was his biggest ''non-wetsuit sort of adventure'' but ice swimming was ''entirely different'' he said.
''The challenge I find really intriguing.''
''Just the temperature is such a factor whereas other swims have been 12 [degC], 14degC, you can get through a couple of hours where you are cold when you get out but not to bad, whereas this, two, three minutes and you're quite cold and shivering — it takes quite a while to warm up again.
''A different challenge, more mental and a lot of support and teamwork getting out of the water, getting wrapped — you need everyone around you to help with that, which is quite cool,'' he said.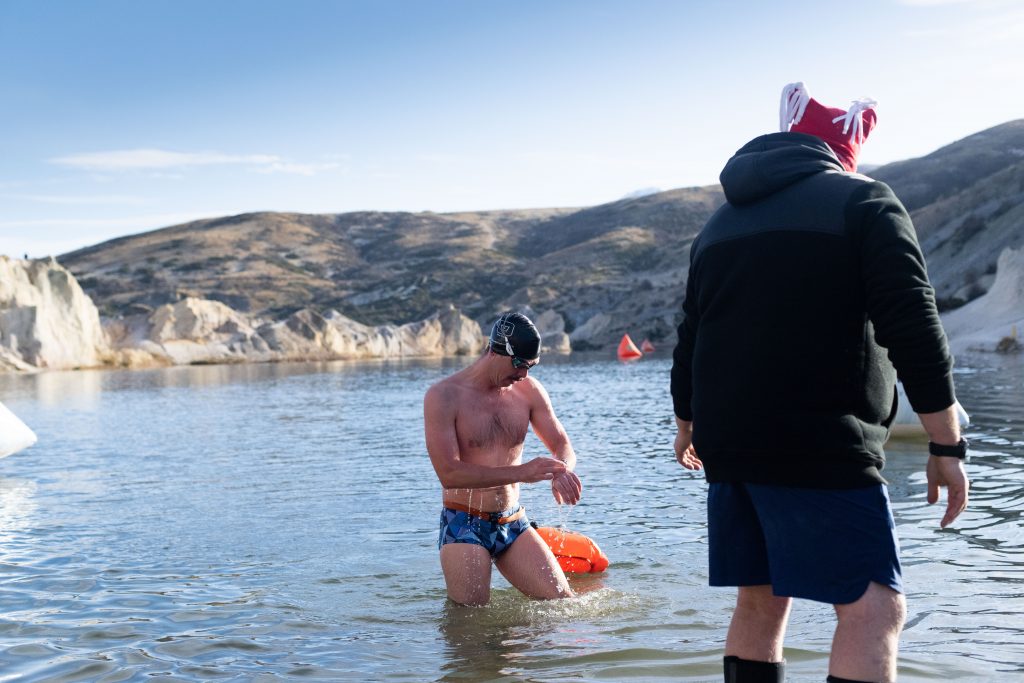 Sherwen said the event was ''absolutely brilliant''.
''The swimmers have been phenomenal in their courage and their perseverance to get to that end, they've just given every single ounce of that energy,'' she said.
''We have had so many people complete their 250, or 500, their 1km or their mile and just their faces coming out the water have been amazing — we've had some people carried out but then they go in to the tent, they get looked after — they're not allowed out of the tent until they're told they're ready.''
Holding the championships at the Blue Lake was ''just magic'' and the support from the St Bathans community had been fantastic, she said.
Next year's championships will return to the pool in Alexandra, and the open water championships will follow at St Bathans the following year.