The sun shone on a sea of smiles for the 65th Alexandra Blossom Festival at the weekend, with the Mardi Gras on Friday evening leading into a record-breaking Day in the Park on Saturday.
The Mardi Gras had a shaky start when freestyle motocross rider Jesse Dobias took a spill during practise and was taken to hospital by helicopter.
However, his colleagues Stuart Ewing and Andrew Jackson knew he was in comfortable condition before they took to their own motorcycles to entertain the crowds.
The News Race to the Clock in the late afternoon was popular with both racers and spectators, starting with school teams running across Shaky Bridge on their way to and from the clock.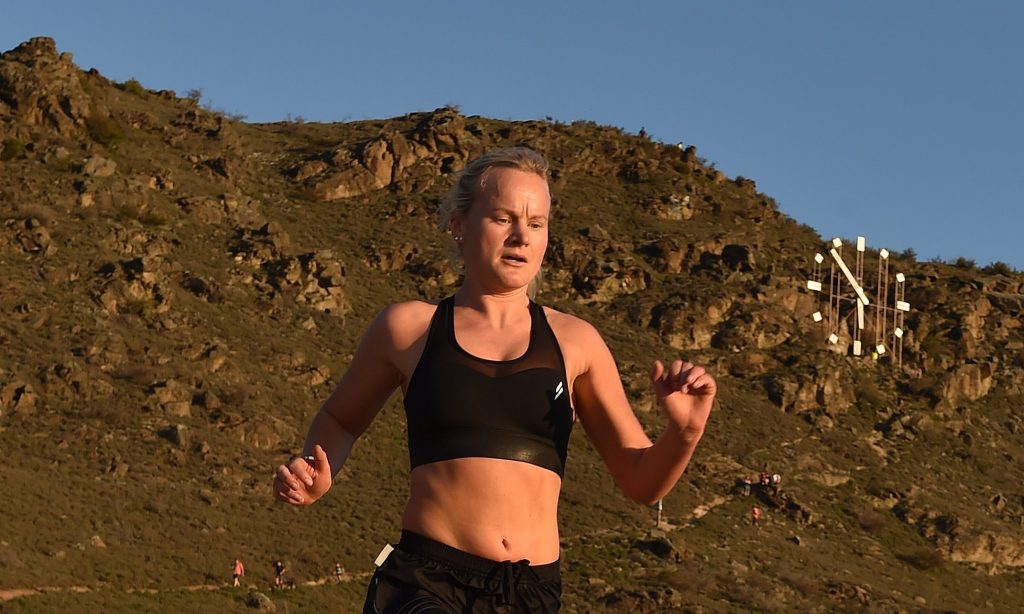 Individuals had to take a wetter path, traversing the Manuherikia River during their race, with eddying currents in the deeper sections slowing some runners down.
Dunstan High School year 9 pupil Jacob Knights (14) raced in the individuals event against adults and garnered a lot of vocal support from the crowd.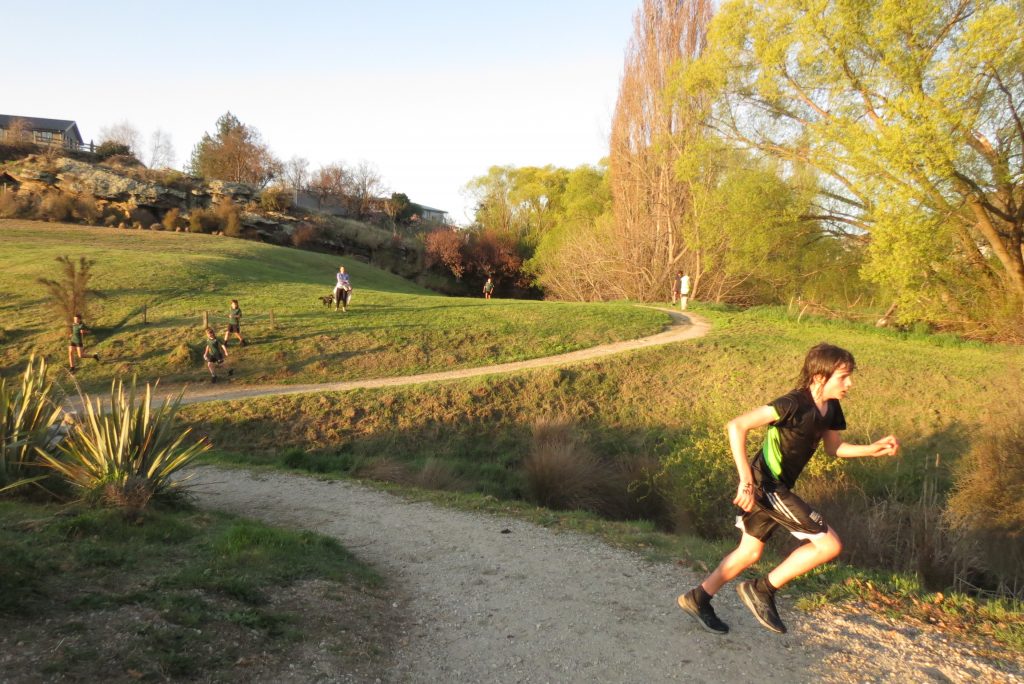 A later team event used various modes of transport, with team members racing by kayak and horse as well as on foot.
The Mardi Gras featured performers onstage and off, the freestyle motocross riders, fire dancers and illuminated fairies, before a fireworks spectacular lit up the town.
Saturday morning dawned fine and clear, allowing makers of floats that featured thousands of floral decorations or papier mache to breathe sighs of relief. The gates of Pioneer Park opened at 10am and there were plenty of people taking advantage in an effort to beat the crowds.
Some also set up along the Grand Parade's route hours before it was scheduled to start.
Event manager Martin McPherson said more than 6000 tickets for Day in the Park had been pre-sold and 13,000-14,000 people passed through the gates during the day.
He estimated 15,000-18,000 spectators lined the streets for the Grand Parade, which wound its way down Centennial Ave and up Tarbert St.
Led by big rigs with loud horns in the Parade of Trucks, the parade included florreys — decorated supermarket trolleys — as well as former queens in vintage cars, pirouetting vintage tractors, the skirling pipes of multiple pipe bands, and what everyone had most been waiting to see — the Blossom Festival floats. As the floats and princesses entered the park, so did many of the spectators and long queues soon formed at the food and beverage outlets.
Blossom Festival trophies were given out and the winning floats announced, with Clifford, The Big Red Dog wagging his tail into voters' hearts and winning the people's choice award for Grans Who Can by only eight votes.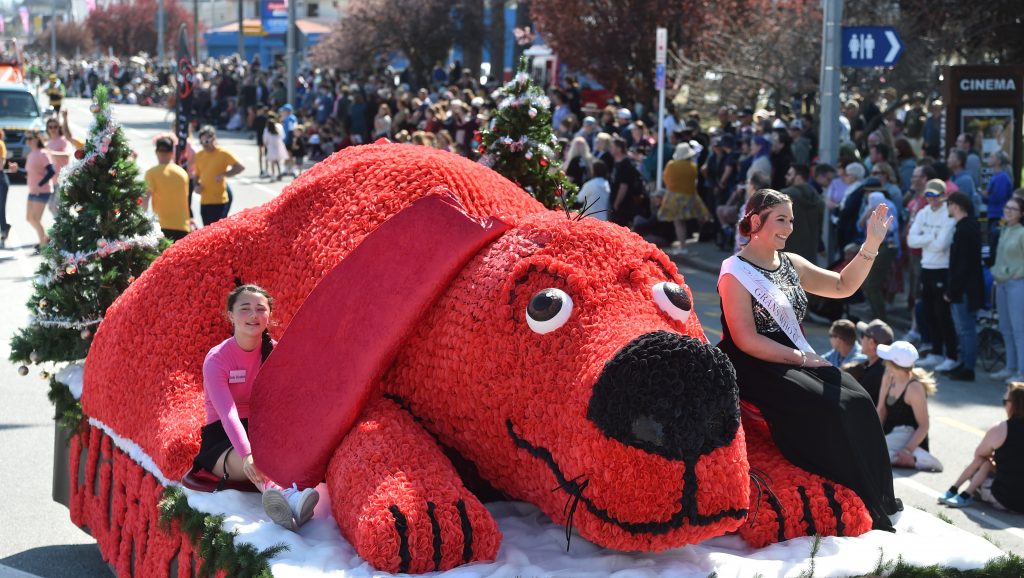 The Combined Lions Clubs of Alexandra and Clyde Districts won best innovative/creative float with its Cat in the Hat, and best contemporary float went to the Alexandra BMX Club with Wheeled Passion.
Best school float went to Alexandra Primary School for its Food Forest, and Eat Humble Pie won best small float with Life's a Beach.
Then to the crowning of this year's blossom queen, with Hannah Tait, representing the Alexandra Youth Council, and Julia Anderson (Grans Who Can) first and second runners-up respectively.
Claudia Hammond (Alexandra Primary School) was overcome with emotion when announced as the 2022 Blossom Queen, and tears streamed down her face as she accepted her crown.
''It didn't feel real. I didn't believe it,'' she said shortly after, while still wiping away tears.
She said it had been a wonderful week of events for all nine princesses and she had learned things about herself.
''I thought I'm not much of a people person but I found out that I am,'' she said.
''There are so many amazing people in the community.''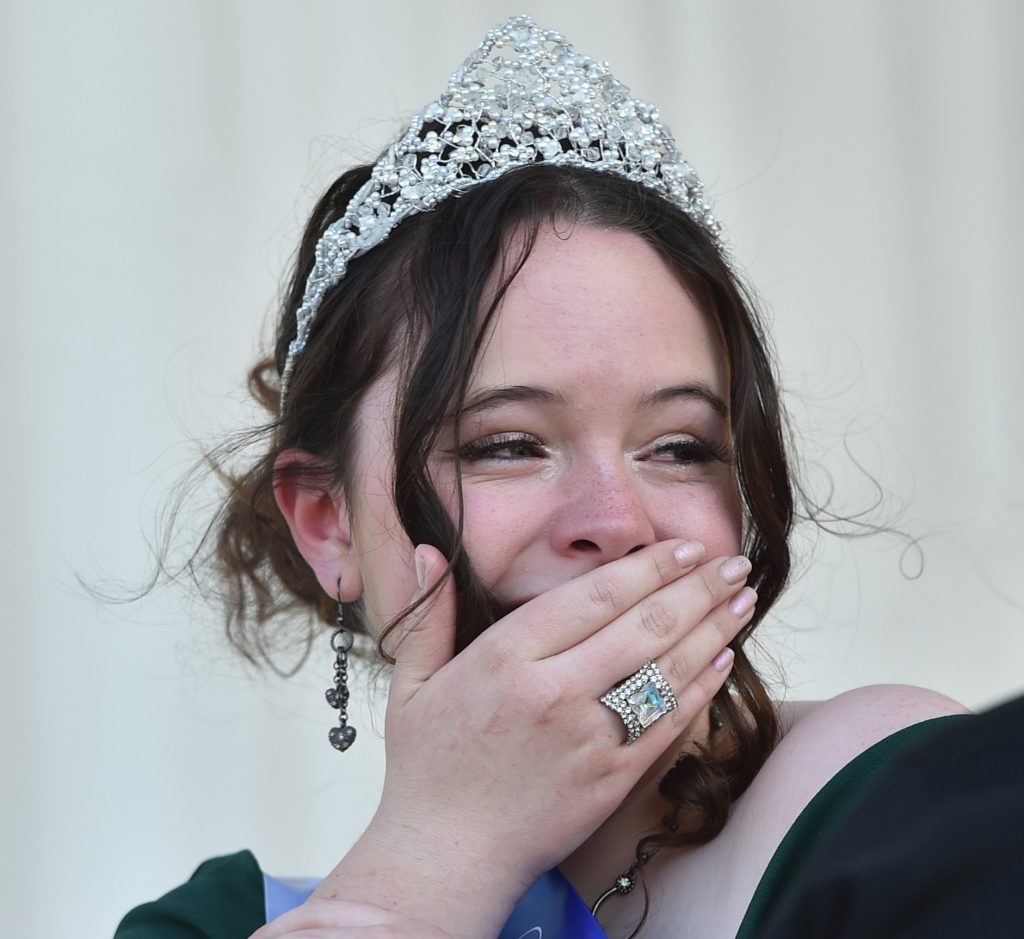 Former blossom queen Sophie Rogers (2019, representing Eat Humble Pie) was one of this year's judges and emphasised the competition was not a beauty pageant.
''We judged on the girls' passions and what they are involved with in the community,'' she said.
The Bain Cup Best Dressed Window award was shared between Goods to You and Resene, and Dale Butcher and Wendy Richardson of Orchard Gardens won the Jan Belt Memorial Trophy for their continued contributions to the Blossom Festival.
With the prizes awarded and celebrations continuing, crowds settled at tables and on the grass to listen to the day's headline acts.
The Ladykillers — Jackie Clarke, Annie Crummer and Tina Cross — quickly had the audience up and dancing and singing along to classic New Zealand songs.
The Jordan Luck Band followed, with children and teens dancing alongside their parents and grandparents to songs that were hits before they were born.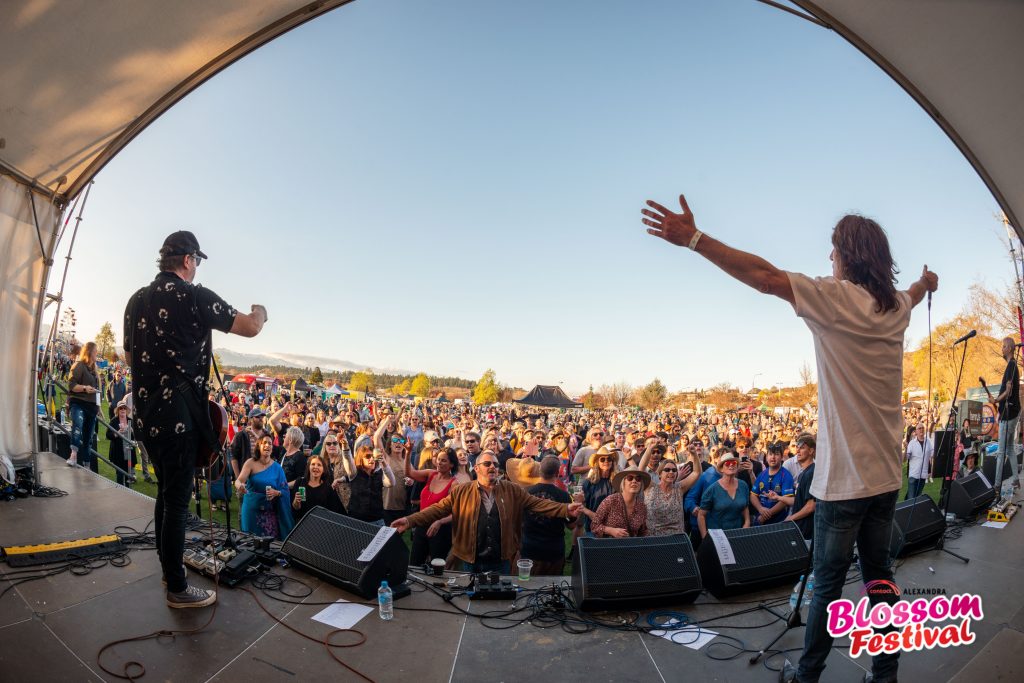 The years of experience were obvious in the band's professionalism and playfulness and younger audience members seemed to know the lyrics just as well as the older dancers beside them.
In keeping with the cross-generational vibe of the festival, local guitarist George Hazlett joined Jordan and the band to play and solo on Why Does Love Do This to Me,with Jordan jokingly bidding goodbye to his guitarist of 14 years, Joe Walsh.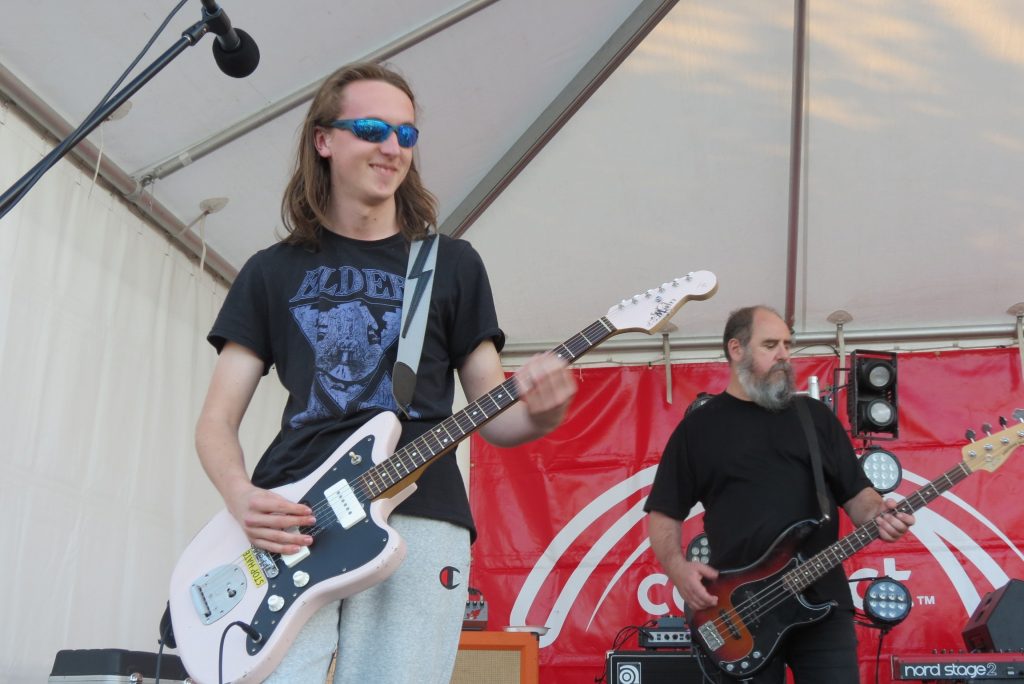 Hazlett was subdued after his guest appearance, saying said it was the largest crowd he had ever played to.
''It seemed like another live performance, but it was a bit special with Jordan,'' he said.