After months of waiting, Tarras residents, and the wider Central community, now have a glimpse of what an international airport in the region would look like.
At the first of three public dropin sessions on Tuesday, Christchurch International Airport Ltd (CIAL) revealed its preferred runway alignment for the proposed Tarras Airport would take flights directly over Cromwell.
A report released at the time summarised several key findings from Christchurch Airport's ongoing assessment of the Tarras site, revealing the company had identified two potential runway alignment options — one aligned with the Hawea Valley, and the other with the Lindis Valley.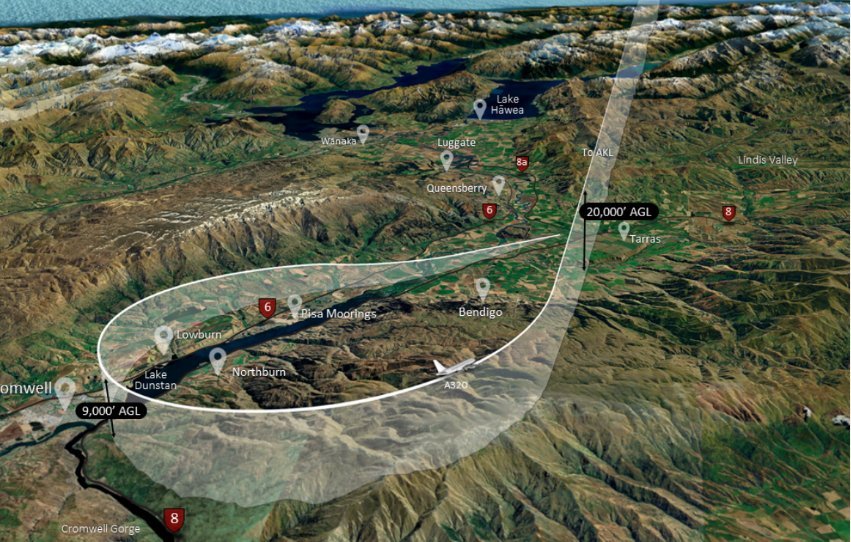 CIAL Central Otago project director Rhys Boswell said two years' worth of ''detailed analysis on flight paths'' had been conducted before the Lindis Valley alignment had been settled on as the preferred option.
''We looked at safety ramifications. We look at prevailing weather patterns. We looked at environmental factors like noise; who may or may not be affected on the ground.''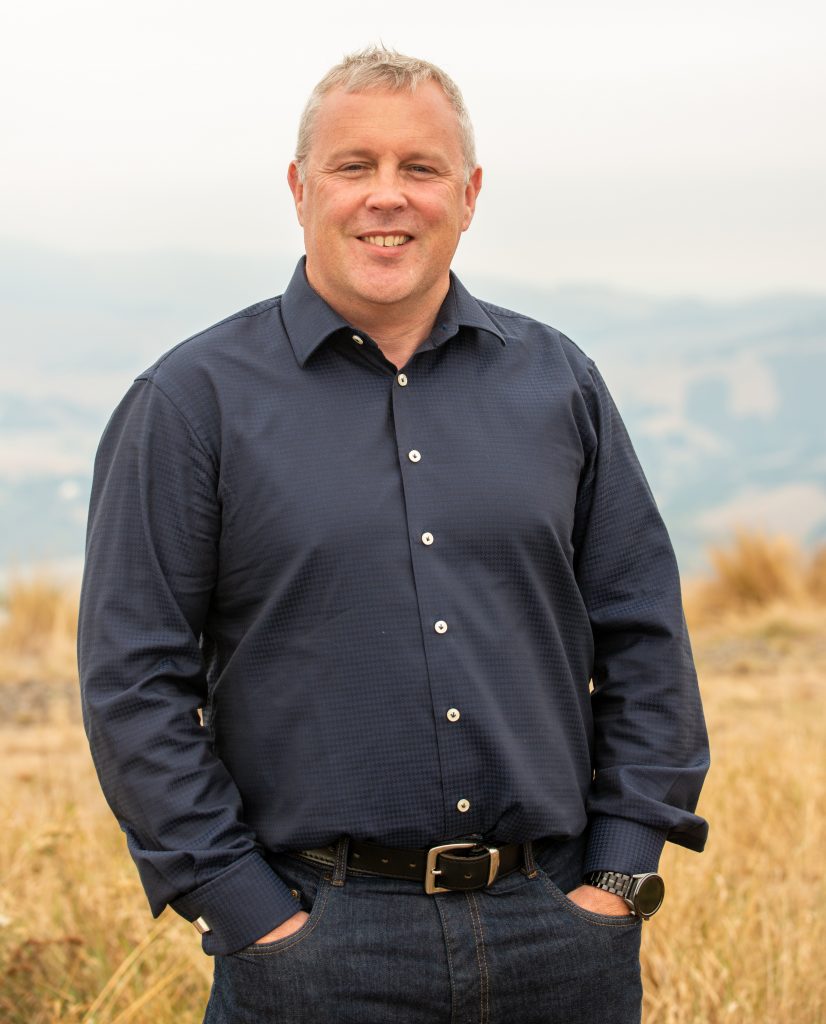 Among the benefits listed in the report for the Lindis Valley option included an ''enhanced reliability for low-visibility conditions'', ''greater payload capacity'' and ''reduced community noise impact''.
While the proposed flightpath of some departures on the Lindis Valley runway would take planes directly over Cromwell, video concepts released by Christchurch Airport indicate that at a climbing altitude of about 9000ft, there would be a reduced noise impact on residents below.
The report also makes the case for a runway length of between 2200m and 2600m on the proposed site, allowing the airport to accommodate a ''broad range'' of narrow-body and wide-body aircraft.
At the minimum proposed length of 2200m, Tarras' runway would be longer than those at Dunedin, Queenstown and Wellington Airports, and could cater to wide-body jets such as the Airbus A350-900 from destinations in Australia and the South Pacific.
''Wide-body jets can enable 3.5 times higher value compared to narrow-body jets, bringing significant economic benefits'', the report said.
If extended to 2600m, Tarras Airport would also be able to accommodate wide-body jets flying from Asia.
If the controversial airport goes ahead almost four million passengers could be flying in and out of Tarras by 2050 — a significant number of people travelling through the small settlement.
The nearby Queenstown Airport is predicted to reach 3.2 million passenger movements by 2032 on just over 22,000 flights.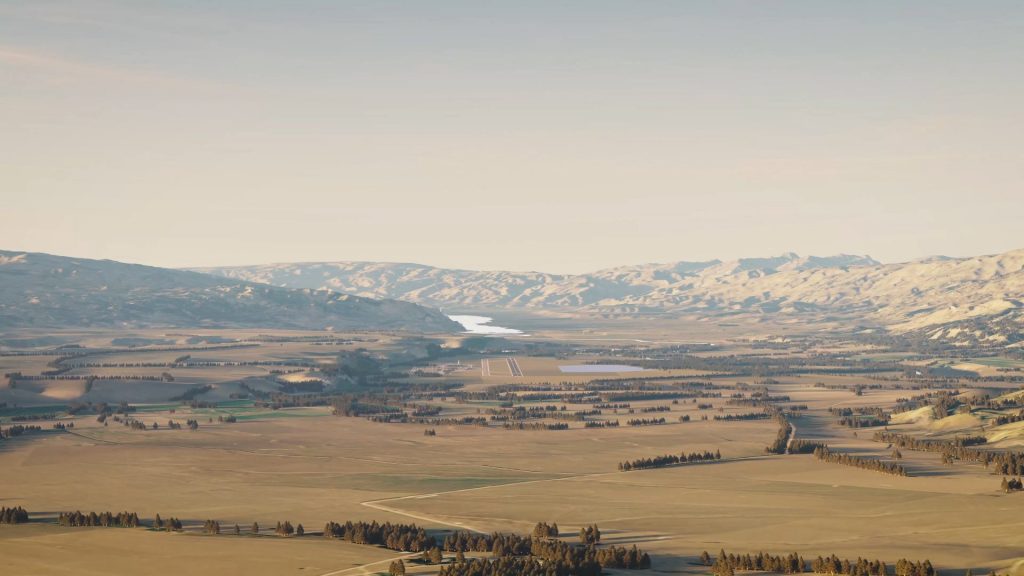 CIAL said it meant by 2050, about 2.5 million passenger movements would have to be accommodated by Invercargill, Dunedin and Christchurch Airports, and passengers would then have to drive to Central Otago.
Its proposed airport could instead accommodate 3.7 million passenger movements already destined for the area.
CIAL chief strategy and stakeholder officer Michael Singleton said the latest report was the product of a ''long project'' that was still in the planning stages.
''These things aren't a sprint.
''We're talking about planning for future generations so it's important to take the time to get that right.''
While no solid timeframe for the airport's construction has been given, he said the approvals process could begin as soon as next year.
''I think it's tracking well now.
''We've seen, certainly in New Zealand, a return of visitor numbers . . . a desire for people to be travelling and connecting.''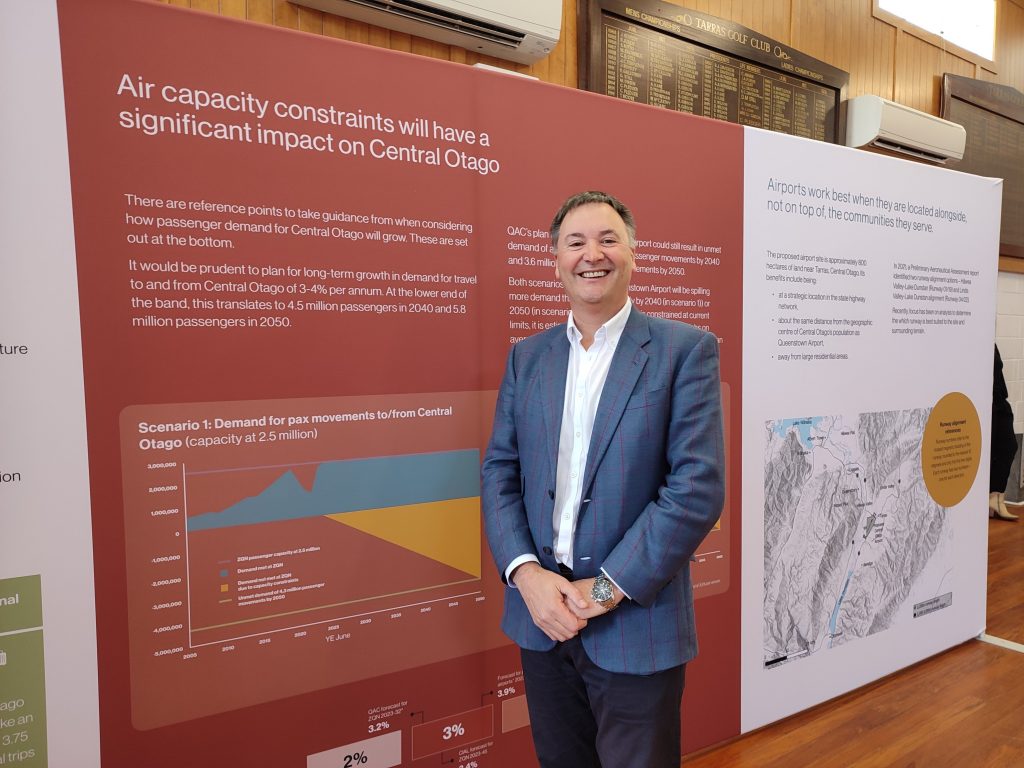 CIAL chief executive Justin Watson said the work done to date was focused on laying the groundwork for a good decision on the future of the project, whether an airport was built or not.
''We believe this is worth exploring.
''Our team has been working with experts to understand what the region might need in 20, 30 or 40 years and how a new Central Otago airport could support the social and economic wellbeing of the region.
''We know people in Central Otago are passionate about their place in the world and what happens to it.
''Its economy depends on the efficient movement of people and products, and while we're not making decisions yet, we are making sure we fully understand the impact of the options both now and for future generations.''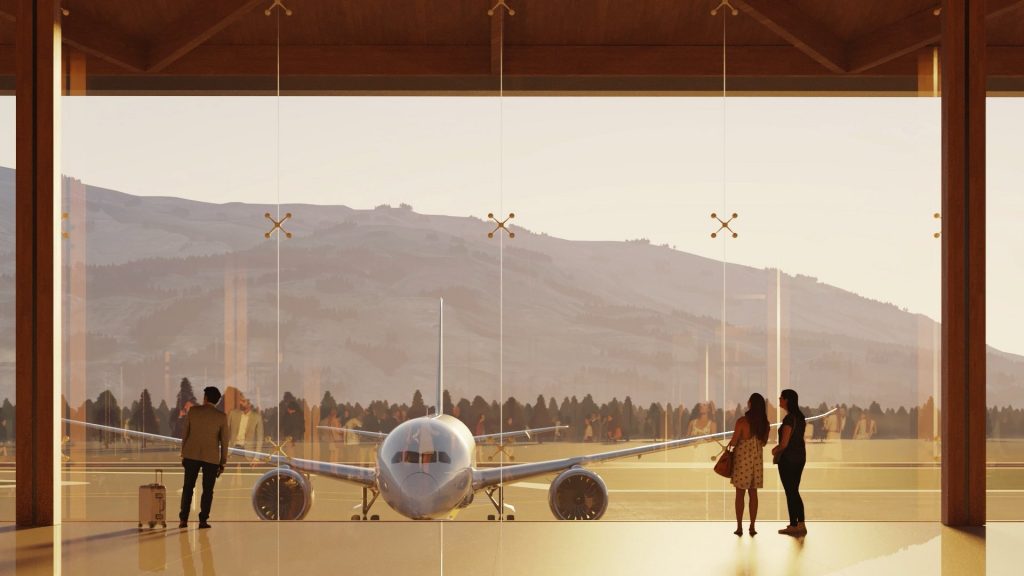 The controversial proposal to build an international airport at Tarras has proven divisive since it was first announced.
Many have raised concerns about tourism, environmental impacts on the area around Tarras and fears a new airport was irresponsible in a climate crisis.
In July 2020, it was revealed CIAL had been buying up 750ha of farmland in Tarras for the project.
In May this year CIAL bought 40ha of land, next to the 750ha it had already acquired, from hold-out landowner Phillip Parcell.
*A second public drop-in session took place in Cromwell yesterday and a third will be held between 2pm and 7pm today at Edgewater Resort in Wanaka.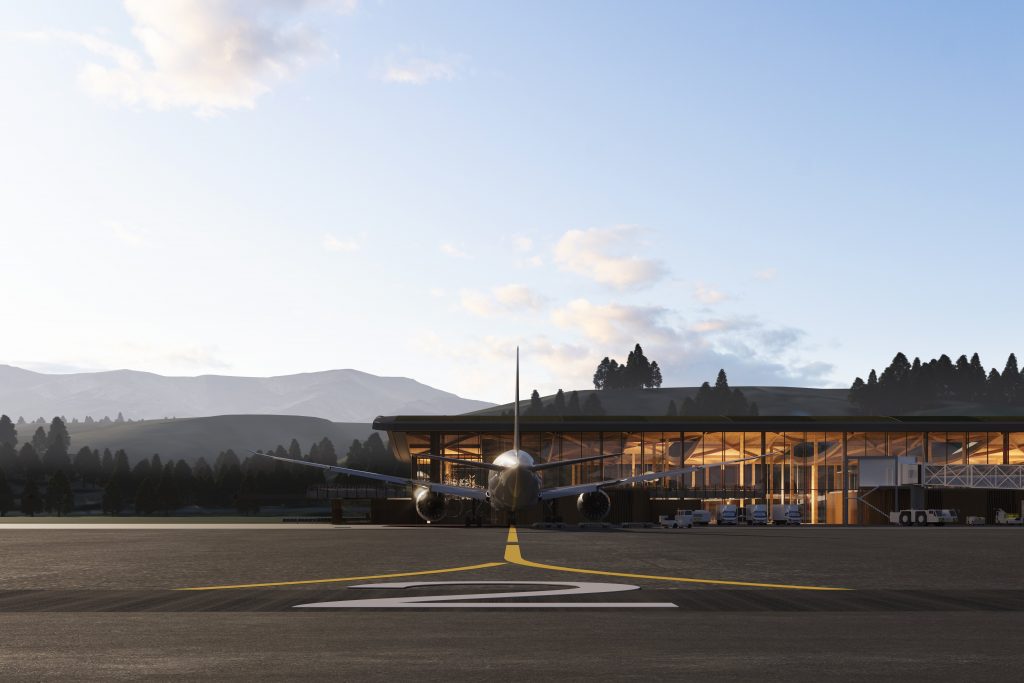 Additional reporting RNZ and Shannon Thomson