Electronica dance music and a symphony orchestra appear to be worlds apart, but since 2017 Synthony has demonstrated when combined the opposing genres create a harmonious sound, thrilling audiences throughout New Zealand and the world. The music experience is set to round out New Years's Eve at Rhythm & Alps in the Cardrona Valley. Central Otago bureau chief Shannon Thomson talks to Synthony music director Dick Johnson.
Manchester, United Kingdom, in the late 1980s was a whole other world.
Indie rock was king but the birth of electronica was unfolding at underground raves in abandoned warehouses.
For then-teenager Dick Johnson, the introduction to the world of electronica dance music charted a new course for his life — far removed from his parents' hopes for him to follow an academic path.
''It sort of started with all these illegal warehouse parties where, you know, you'd meet up and drive in convoys on the motorways and then someone would break into a warehouse, you'd set up a sound system and then they'd be playing this new kind of genre of music,'' Johnson said.
''It was such a big kind of indie rock scene with The Smiths and Stone Roses . . . all these kinds of bands, and then there's this whole new side to it which was house music, and so I'd go into all these events and I just loved it.''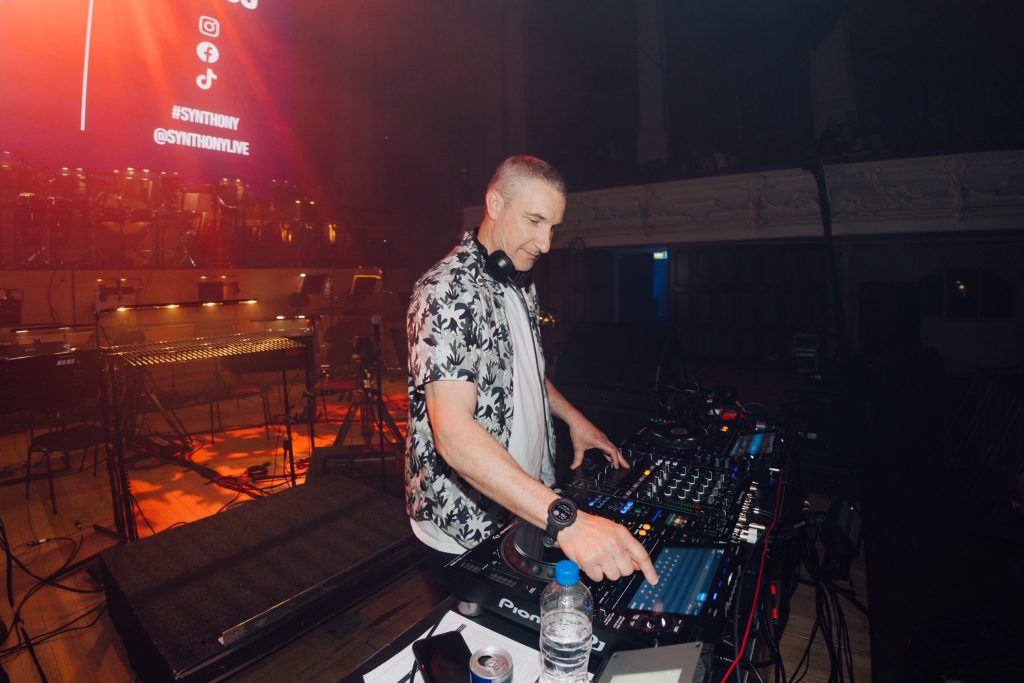 Watching the DJs spin their decks, Johnson knew that was what he wanted to do so started buying records and honing his sound.
In the mid-1990s — he gained residency at the Hacienda Club — famously hailed as Europe's first superclub and epicentre of rave culture — where he stayed until the club's closure.
About the same time he started producing music, eventually setting up his own record label.
Touring brought him to New Zealand for gigs, and 21 years ago he came for a year — then never left.
The passion for electronic dance music stayed with him and now Johnson is reimagining the genre for a new generation of fans with music experience Synthony.
Synthony combines three decades of electronic dance music with a large-scale full orchestra — Rhythm & Alps will see a 28-piece orchestra with eight vocalists take to the stage.
''I think the euphoria of dance music and it's just heightened even more by having an orchestra . . . A lot of trance music was actually quite orchestral in its arrangement anyway, but synthesised,'' Johnson said.
Adding string and brass sections elevated the music and it was ''quite a spectacle'' to watch.
''It's seeing all these really amazing musicians who normally play whatever it might be — Mozart, Beethoven. . . these classic pieces to a very kind of, I guess, conservative audience who just sit there and clap every now and then — on stage playing full-on rave bangers to 5000 people and just loving it.''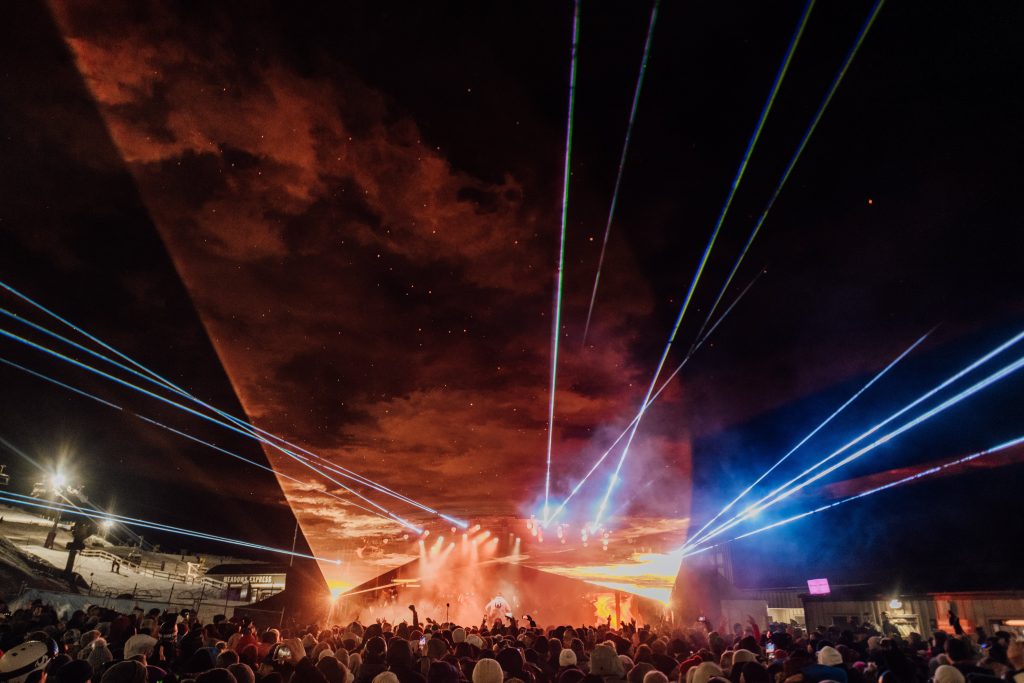 Moving into the festival scene for the first time earlier this year came with some logistical challenges — fitting an orchestra into a smaller stage in a tight timeframe is no easy feat — and there was the question of how a younger audience would respond to music that was big in the clubs in the late '90s and early 2000s.
''We just didn't know whether it would translate to a much younger crowd,'' Johnson said.
He need not have worried — the younger audiences embraced the experience.
''The younger generations are kind of embracing nostalgia a little bit as well.''
Johnson was excited Rhythm & Alps festival-goers would get the opportunity to experience Synthony for themselves at the event in December.
''Rhythm & Alps is definitely one of the best festivals in in New Zealand.''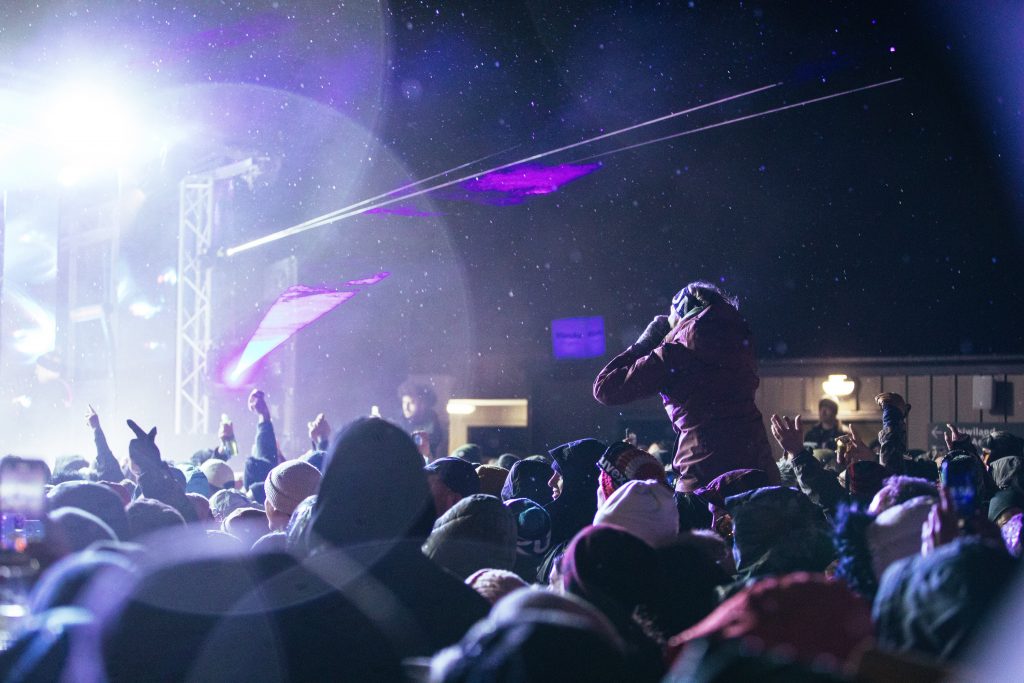 Festival director Alex Turnbull said he was excited to have Synthony perform on New Year's Eve.
''It's really exciting. I saw Synthony play in Auckland and it's a pretty amazing experience.
''I thought, let's try and bring this to the valley.''
Bringing a symphony orchestra to a festival in the middle of the Cardrona Valley was not common, but Mr Turnbull said he had a good crew and production manager to make it happen.
''Really, it's a new thing for us and we've got to keep bringing new things to the people like that . . .but I kind of saw an orchestra being here on New Year's Eve with a mass of fireworks.
''It's kind of fun and we want to bring that experience to people, so we really like that they wanted to come down and play with us.''
S