The addition of an electric tractor is the icing on the cake for one Central Otago orchard's carbon-zero goals — resulting in a potential world first.
Forest Lodge Orchard, at Mt Pisa near Cromwell, has been on a mission to produce high quality produce using 100% renewable energy since it was established in 2019 by owners Mike and Rebecca Casey.
The couple, along with business partner and orchard manager Euan White, have created an operation sans fossil fuels — from electric irrigation pumps, frost-fighting fans and electric vehicles through to the purpose-designed solar system to charge it all.
On Saturday the final piece of the puzzle fell into place, making the 6ha high-density cherry orchard what is believed to be the world's first 100% electric, zero-fossil fuel orchard.
The MK-V Monarch tractor — the country's first driver optional, fully electric tractor was unveiled to a crowd of about 150 people at an event which included self-drive demonstrations and the opportunity to take it for a spin.
Mr Casey, who has a background in technology not horticulture, said he had spent two years working up to getting the tractor.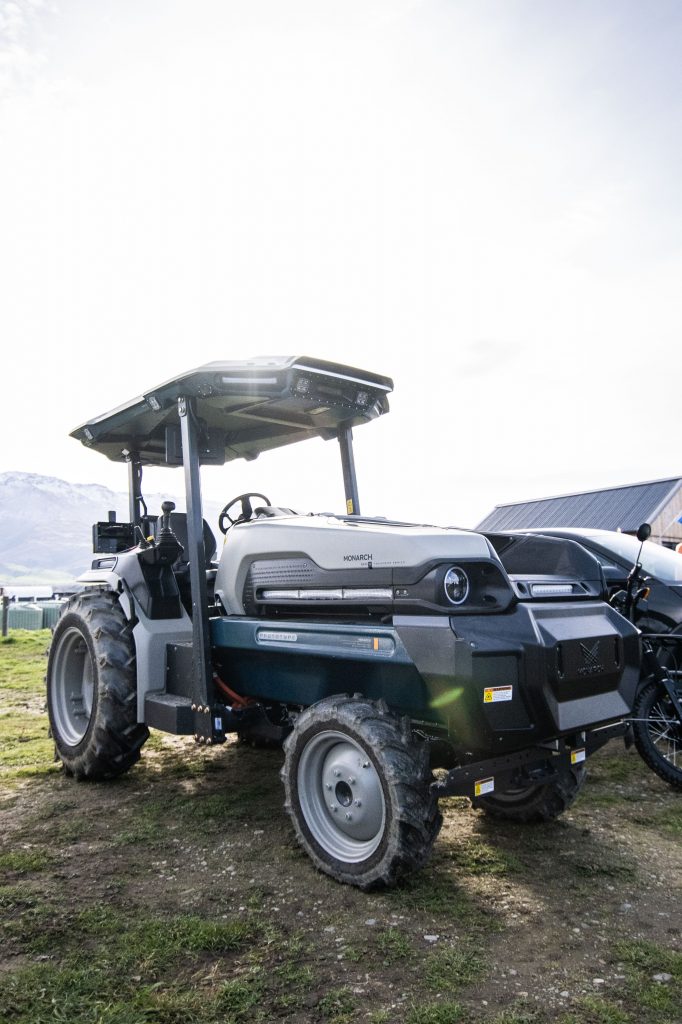 It had arrived from California ''about two weeks ago'' and there had been a bit of work associated with the teething issues of taking a piece of American electrical equipment and putting it on the New Zealand grid, he said.
''But we managed to get that up and running — we've done the mulching in the orchard now, we've done all the driving like you would a regular tractor which is really cool and the next big goal is the automations piece — how do we take this electric tractor, have it do all those mundane tasks in the orchard really really quickly and easily.''
The tractor is the 66th one to come off the line from Monarch and the first one to have been exported out of California and Mr Casey said he was stoked the company was able to convince a billion-dollar tech start up in the United States that a cherry orchard in Cromwell was a safe bet to be their first export client.
Forest Lodge is now offering an entirely fossil-fuel free product — proving the potential for fossil-free farming, Mr Casey said.
''It shows what's possible in a rural setting with off-road electrification and how well New Zealand is positioned to make the most of this.
''New Zealand's highly renewable grid means the tractor has a big impact right away because the energy used is already low emissions. ''We have a huge agricultural industry and technology like this helps us be better farmers and contribute to the electrification of New Zealand — that's what makes the whole thing so much more exciting,'' he said.
The launch saw an ''eclectic'' group of people turn out, showing across a number of sectors it was understood electrification was important, Mr Casey said.
''We had farmers, we had environmentalists and everyone was standing shoulder to shoulder talking about why electrification is so important so that was pretty cool . . .''
According to the Energy Efficiency Conservation Authority (EECA) off-road transport contributes 2.86MT of C02 -e emissions each year, using 1.1 billion litres of fossil fuels.
The tractor, with a price tag of $142,000 plus shipping, was given a $46,000 boost from EECA's Technology Demonstration Fund, designed to support energy and carbon savings through the early adoption of proven technology.
On farms, the use of fossil fuels extended beyond transport and powered many machines such as frost fighting and generators.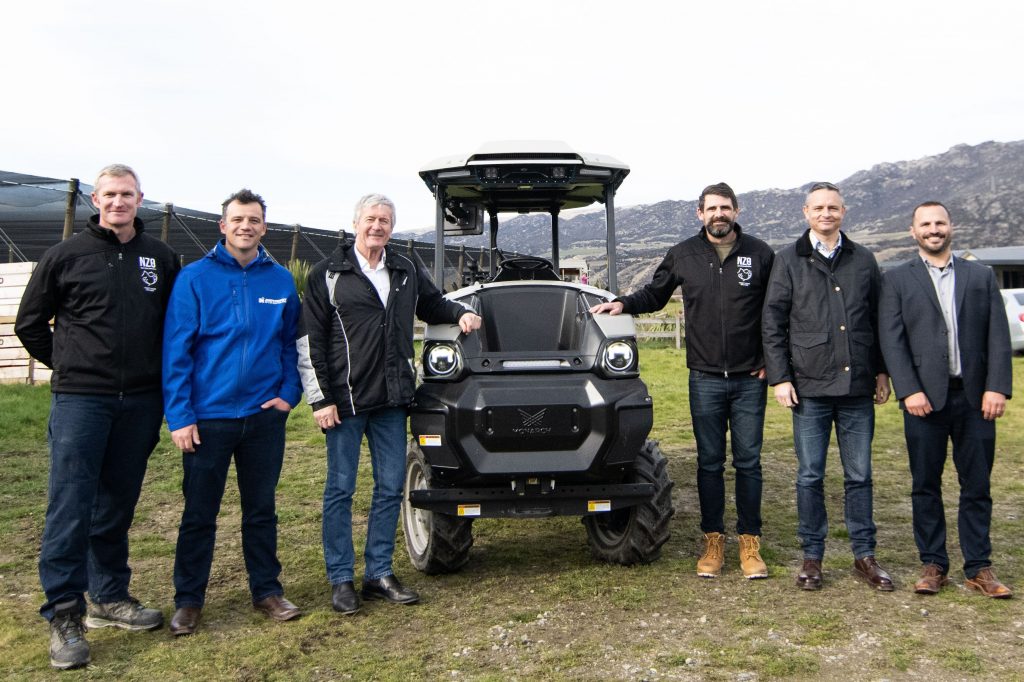 The introduction of the electric tractor — and Forest Lodge's commitment to fossil free production — was ''really important'' in the overall fight against climate change, Minister of Climate Change Hon James Shaw said.
''I know people will say well it's just one tractor but you have to remember it wasn't that long ago there were no electric cars on the road and now we are in a situation where one in two cars are an electric vehicle.''
It was a ''really exciting'' step for farmers who had often been made to feel like bad guys and were excluded from the conversation around climate change, he said.
''When you're out in rural areas you can't get hold of an electric version of the vehicle you need or equipment that you need the way that city people can and this really helps kind of create a lot of hope for New Zealand farmers . . .and point the way to the future there.''
Mr Shaw took the tractor for a spin — his first time driving a tractor — and said it was very smooth and was surprised at the tight turning circle it had
''It's an EV right so it's kind of quiet compared to the alternatives, it's clean, doesn't smell and there's no distractions because the technology largely takes care of it.''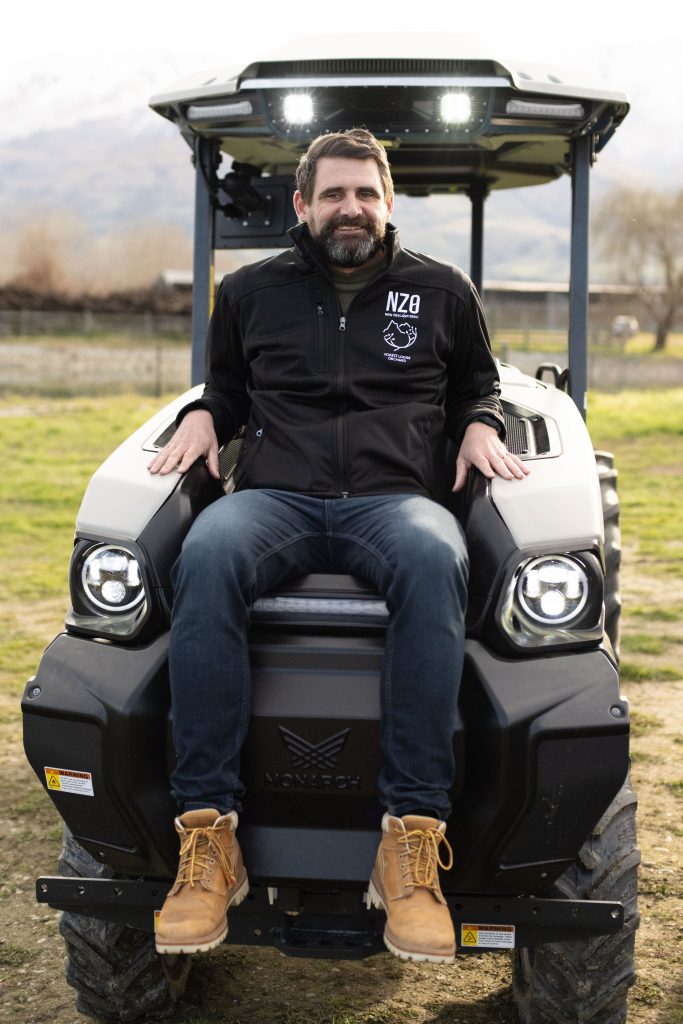 Minister of Agriculture Hon Damien O'Connor was also on hand to test the tractor and said it was an ''exciting step forward''.
''The number of people who turned out here today to see one tractor is an indication of people's interest in the future direction of decarbonisation across agriculture —we know it's going to be challenging, this is how we might take those first few steps.''
He acknowledged there were many questions in the agriculture industry around electrification and decarbonisation and the challenges associated with that.
''This is one example of a step forward in horticulture . . .We have to make sure that the infrastructure is there, the tractors go for long enough — it works here on this orchard but with development that we can do in partnership with Monarch I'm sure we can have more electric tractors at a lower cost across our country,'' Mr O'Connor said.