Police raids. Drugs, guns and ammunition seized. Links to organised crime. Social harm. Sounds more like scenes from a movie than life in peaceful Central Otago. The region's police have been involved in three significant drug busts in as many months. Last year The News' award winning Behind the Facade investigation focused on the dark underbelly of Wanaka, including the drug scene. But is this limited to the Queenstown Lakes area or is Central Otago too becoming a hot spot for drugs and underground criminal activity? Shannon Thomson reports.
Dramatic scenes unfolded in Central Otago last week as police swooped on three properties — two in Alexandra and one in Cromwell — to execute search warrants in relation to drugs linked to organised crime groups in Christchurch and Invercargill.
Methamphetamine, guns and ammunition were seized from a Centennial Ave house and an industrial address in Russell St.
A 37-year-old woman was arrested and is set to appear in the Alexandra District Court today on methamphetamine and firearms charges.
Inquiries were continuing and further arrests were likely, Sergeant Derek Ealson said.
At the peak of last week's operation, six police cars were outside the Centennial Ave address and officers wearing stab-proof vests were seen examining a car parked on the front lawn.
It is a scene becoming all too familiar.
In April, police dealt a significant blow to a Central Otago-based syndicate accused of producing commercial-scale quantities of cannabis and bringing methamphetamine into Cromwell.
Work on the campaign, dubbed Operation Vintage 13 months earlier, followed concerns about an influx of drugs and associated harm in Cromwell.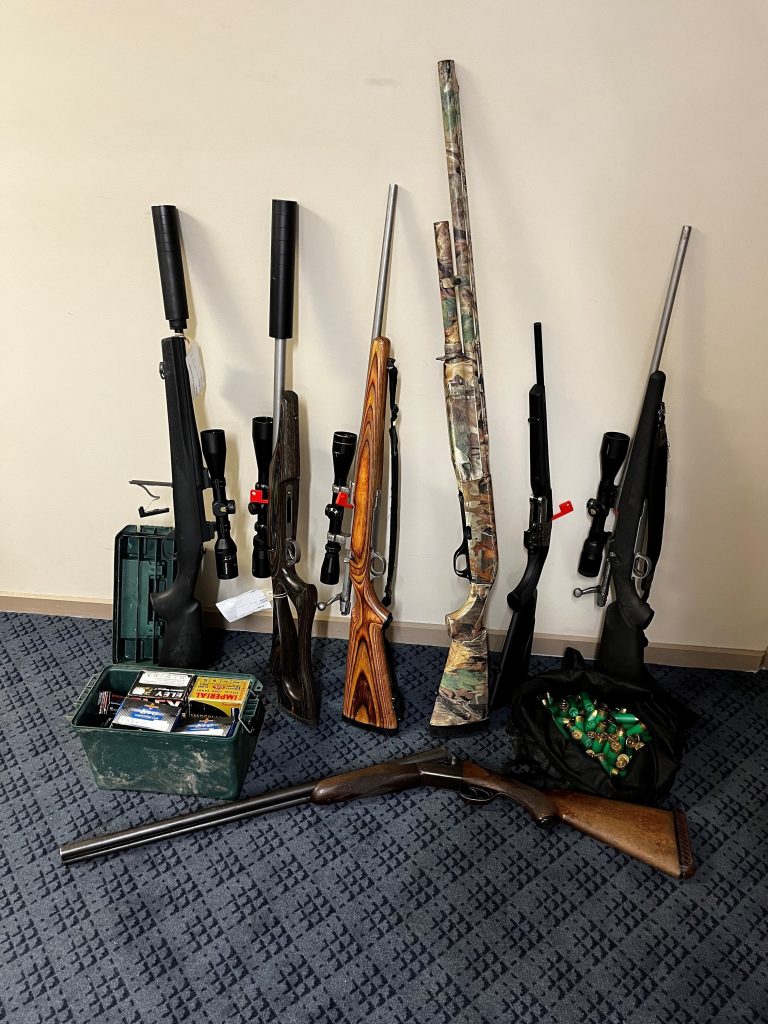 Inquiries led police to properties in the Cromwell, Tarras and Haast area, and to remote areas of Crown lease land and Department of Conservation land in South Westland. The raids netted a ''significant quantity'' of cannabis, 21 firearms and 1000 rounds of ammunition.
Three men were arrested in relation to the syndicate and charges were later filed against a fourth man.
Last month a man was arrested after police discovered 20 cannabis plants and a stash of bud worth $50,000 while visiting a Galloway property on an unrelated matter.
In March last year two Alexandra women responsible for large-scale drug trafficking in the region dodged a jail sentence.
In 2019 police noticed a ''significant rise'' in the distribution of drugs in the region, leading officers to raid the home of one of the women.
An associate was found at the house with 11g of methamphetamine and cannabis bagged up for supply. The list goes on. Detective Senior Sergeant Malcolm Inglis, of Queenstown, told The News drugs were an ongoing issue across the region and police would vigorously go after those dealing drugs.
''Especially methamphetamine — it's the drug we are trying to eliminate the most because we know socially it does the most harm within our society.
''When we are aware of people dealing, we try and act pretty vigorously to try and prevent that happening.''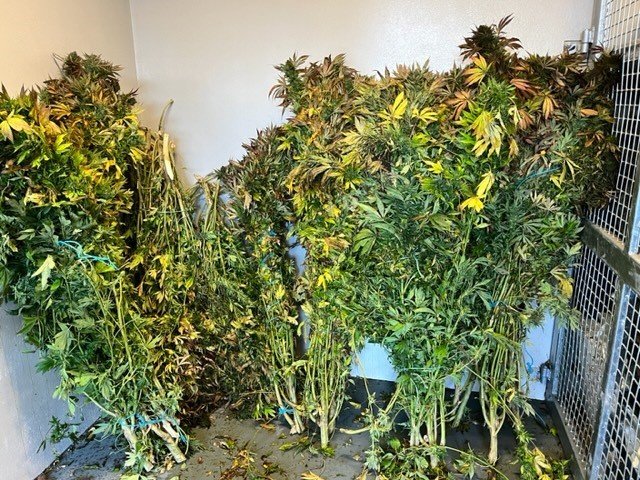 The types of drugs varied across the region — MDMA was widely known to be the most popular drug in Queenstown, and was more popular in Wanaka than methamphetamine.
Other substances were ''slightly more popular in Central Otago'', Det Snr Sgt Inglis said.
''The good news is our wastewater is showing a good decline with methamphetamine in the Queenstown area.
''Unfortunately we don't hear other areas like Wanaka or Alexandra,'' he said.
Police were happy to support users and those addicted to drugs to get the help and support they needed where possible, but there would be no tolerance for those creating social harm by dealing, Det Snr Sgt Inglis said.
Most of the illicit drugs in the area were sourced through various gangs and police were ''well aware'' of the danger this posed as they came into the region to sell drugs, he said.
''[They] don't really care who they deal to, what age group. . .''
''We're going to be chasing anyone who thinks they can deal methamphetamine in Otago Lakes Central because it's the drug that causes the most harm within the community. It's pretty well known the damage it does to families and society.''
Detective Sergeant Sarah Waugh, of Otago Central Lakes CIB, agreed.
''Demand for different types of drugs varies and therefore it is not that simple to say whether drugs in general have risen.
''In terms of methamphetamine, we can say methamphetamine causes significant harm to communities, and demand for methamphetamine continues to rise,'' she said.
Small towns were not immune from drug offending or the harm it caused and local police were working together with the community to build resilience against organised crime and drugs, she said.
''By targeting organised crime groups, it is possible to disrupt the supply chain and prevent more methamphetamine reaching our town and affecting our community.''