The artist behind a new exhibition in Alexandra hopes his challenging works will start a conversation about what art means in a digital age.
Queenstown-based artist Marc Blake's exhibition ''Like Pleasures of the World'' opened to the public today at the Central Stories Museum and Art Gallery, in Alexandra.
The exhibition contains works spanning Blake's career, as well as newer works in his distinctive multimedia style.
''Works are incorporating multiple layers of photographs and photographs of other paintings and brushstrokes,'' Blake said.
Working with computers had been a consistent part of his work, while his love of hip-hop music helped develop his attitude towards ''sampling'' other works of art.
''That really influenced my ideas about borrowing other existing things to use in a different way.''
Most aspects of the paintings were from some kind of image, Blake said.
''It's always referencing the past but it's constantly sort of progressing in terms in how I can make things.''
While Blake could paint by hand if he wanted to, the aim was to promote discussion about the ideas his art triggered.
Creating an attractive painting was not his key goal, he said.
''I'm more interested in the idea that they've triggered when you're looking at them.''
Whether someone liked them did not necessarily matter.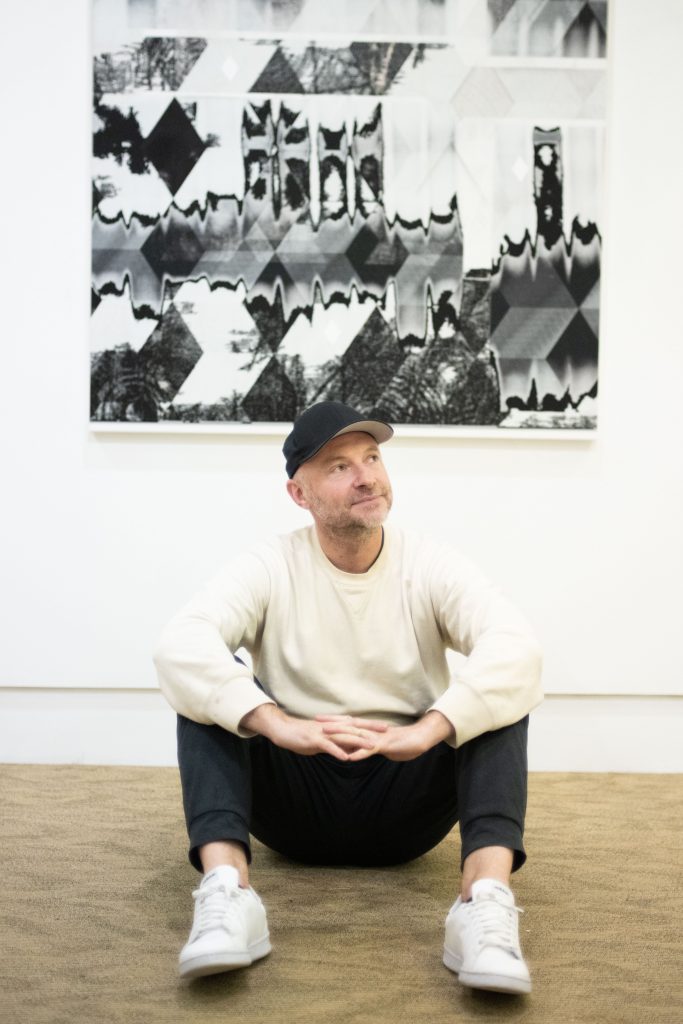 ''That may be a good question, to figure out why you don't like it.
''If they keep lingering in your mind and they come back a day later or a year later . . . that's a good thing.''
His work was similar to traditional painting, by playing with ideas of perception, reality, truth and illusion.
Traditionally, artists tried to convince people that something looked realistic, he said.
''For me, I'm more interested in trying to almost trick your eye into questioning what's printed, what's digital, what's analogue.''
He hoped that aspect would spark a discussion, as he knew many people were challenged by digital painting.
''I know the painting is quite different to a lot of what's been shown [at Central Stories] before, and I hope this sort of opens the door to new ideas and new possibilities as well.''
Blake will hold an hourlong, free audience talk at 4pm this Saturday where he hopes to explain the progression of his artwork from start to finish as well as ''ideas, other painters, and ideas from around the world'' that he has followed.
He said he was looking forward to displaying his work in Alexandra.
Travelling around Central Otago had been a source of inspiration, he said.
The exhibition is displayed across the Henderson and Grant galleries, and runs until Sunday, August 20.