What once was an unassuming field near Omakau is now well on its way to becoming part of a multimilliondollar wetland project.
The Thomsons Catchment Project — one of only three nationwide — accomplished a major milestone in its progress last month, the construction of its $1.3 million wetland.
Project manager Nicola McGrouther said the difference was incredible.
''It's hard to believe, looking back at it,'' she said.
Duck ponds were drained and trees removed to make space for the 5ha wetland.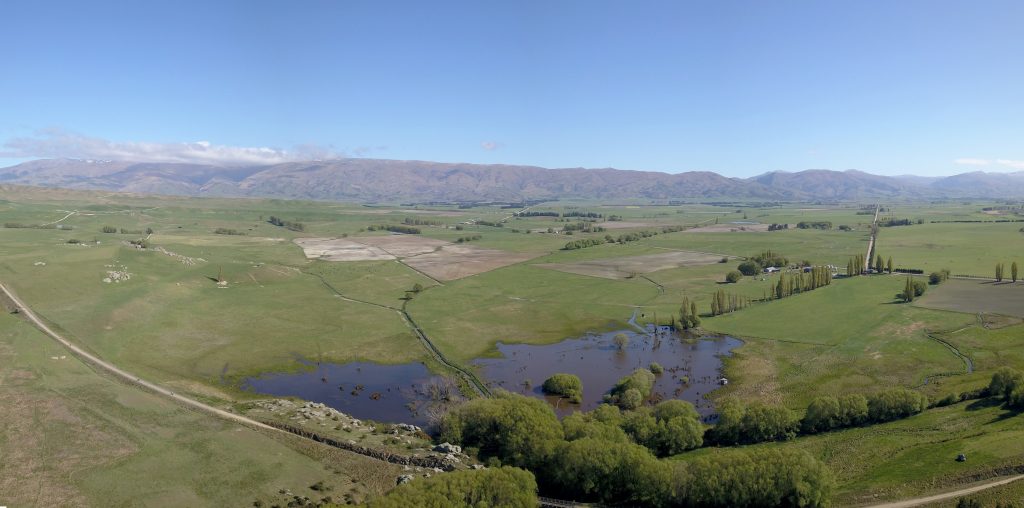 The project was part of the wider Manuherikia Valley catchment, identified asan exemplar by the Ministry for the Environment (MfE).
Local farmer and Manuherikia exemplar governance co-chairwoman Anna Gillespie said the project came about after farmers worked with Beef + Lamb New Zealand, identifying issues and risks associated with water quality in the area.
It was recognised a wetland at the bottom of the Thomsons Catchment would resolve issues farmers had identified.
''Out of that project came the Thomsons Catchment group which is the MfE-funded . . .project,'' Mrs Gillespie said.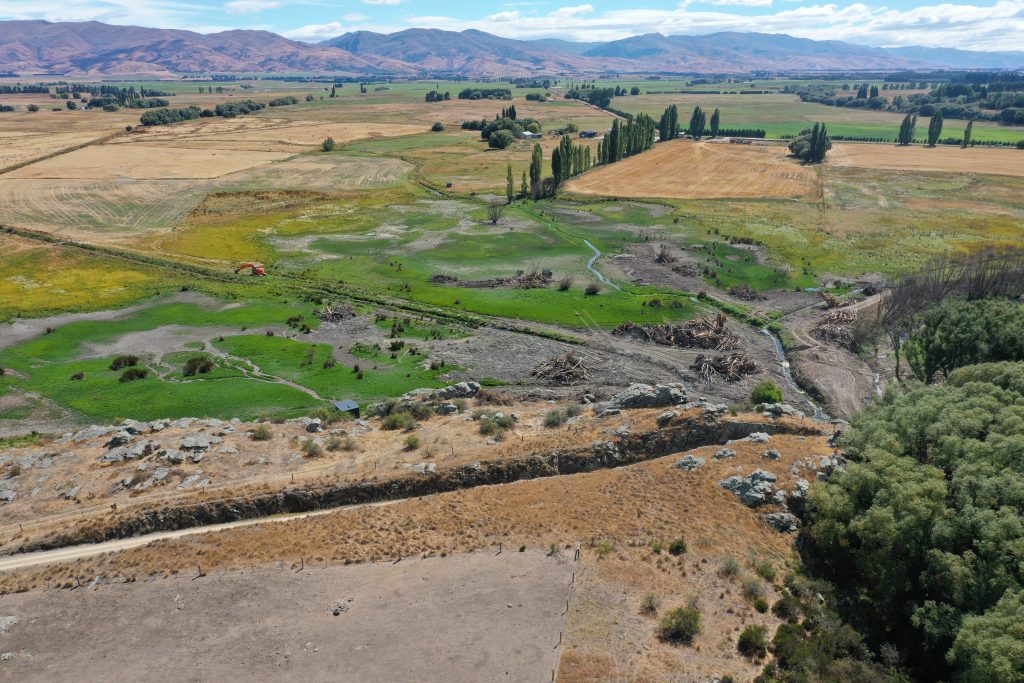 The $2.8 million project started in February 2022 and will take three years.
It is on track to be completed by June 2025.
Aside from the wetland, the project includes installing fish barriers and fencing to protect populations of native Central Otago galaxiid.
Ms McGrouther said it was a community-driven yet complex project, supported by farmers and stakeholders.
''It's a matter of working with farmers, understanding the issues and figuring out the best solution that fits for that particular catchment.
''That's what this project's about,'' she said.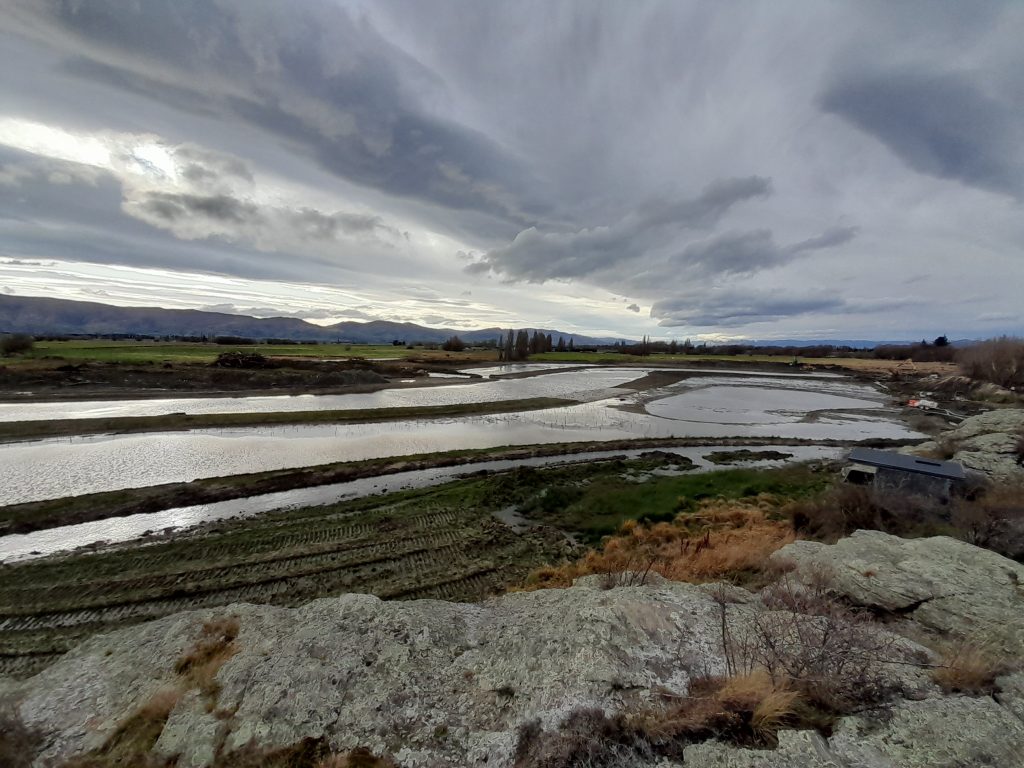 The wetland would become a habitat for eels, wading birds and native plants.
Forty-five thousand native Carex secta (tussock) would be planted in the spring to absorb nutrients from the wetland.
''The water comes into the wetland and it spreads out really wide. It goes through nearly one kilometre of meander,'' she said.
''The water keeps going through the wetland, any fine sediments settle out. ''There should be a significant reduction in sediment loads coming out of the sluice channel catchment.'' Wetland construction started in late February and finished last month.
The catchment group was eager to share its findings.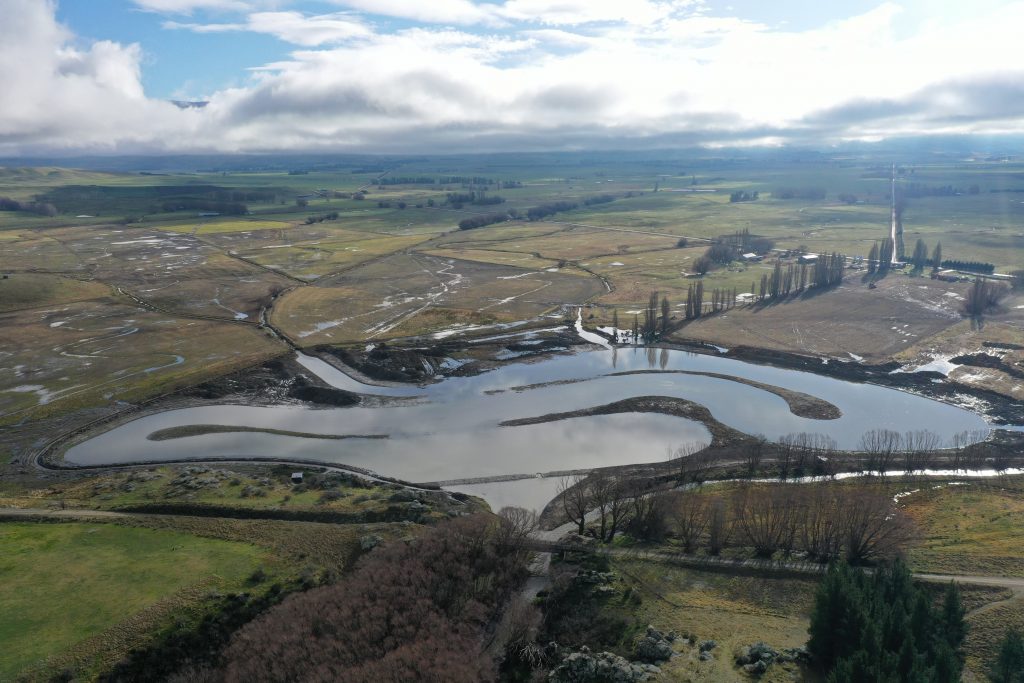 ''We've learnt a lot on the way,'' Ms McGrouther said ''We're really keen to share those learnings . . .it's quite a unique thing to do.''
The MfE funding had allowed the catchment group to explore new ideas, something that would have been difficult to achieve without it.
''It isallowing us to do more of these out-of-the-box ideas . . .things that haven't been done before.
''But now we've created apathway and a process that'll hopefully make it easier for other groups.''