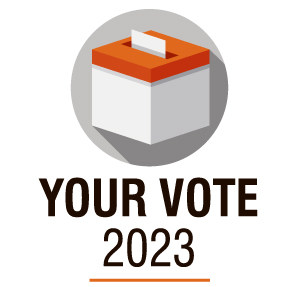 As election candidates begin their tours of the nation, Wanaka Sun editor and senior reporter Marjorie Cook researches who we could expect to meet in our neck of the woods before voting day, October 14.
New Zealand is at present home to 16 political parties.
They are all registered on the Electoral Commission website and the biggest two hardly need an introduction.
Labour and National have been taking the lion's share of the general electorate votes since they began to dominate the political scene in the 1930s.
Our readership electorates are Waitaki and Southland, which have been National strongholds for many years.
Other parties holding some sway with voters are Act New Zealand, the Greens and Te Pati Maori, which all passed the MMP threshold to enter Parliament in 2020.
Another 11 unrepresented parties are registered for the October 14 election.
These unrepresented parties include some pretty big names, such as New Zealand First, founded by Winston Peters, once our former deputy prime minister, who simply did not get the votes in 2020.
Heading into the election the Chris Hipkins-led governing party, Labour, has 62 MPs.
National (Chris Luxon) has 34, Act (David Seymour) has 10, Green (Marama Davidson/James Shaw) has 9 and Te Pa ¯ti Ma ¯ori (Debbie Ngarewa-Packer/Rawiri Waititi) has two seats.
There are also two independent MPs.
Joining New Zealand First and Mr Peters in the race for representation are The Opportunities Party (Raf Manji), New Conservative (Helen Houghton/Ted Johnston), Legalise Cannabis (Maki Herbert/ Michael Appleby), One (Ian Johnson/Kariana Black/ Allan Cawood), Vision NZ (Hannah Tamaki), Outdoors (Sue Grey/Donna Pokere-Phillips), Heartland (Mark Ball), Democracy NZ (Matt King), Freedoms NZ(Brian Tamaki/Sue Grey) and New Nation (Michael Jacomb).
As of this week, few parties have announced their candidates for Waitaki or Southland, which are traditional National Party strongholds.
The cut-off period for candidates to announce they intend to join the race is September 15.
Waitaki
A boundary review in 2020 drew up an oddly-shaped ''community of interest'' that saw Wanaka divorced from Queenstown.
Wanaka is now hitched up with the likes of Twizel, Aoraki/Mt Cook, Waimate, Kurow, Oamaru, Ranfurly, Cromwell and Geraldine.
Wanaka is, in fact, the electorate's biggest centre of population. But so far, no Wanaka candidate has stepped up to the plate for 2023.
National's six-term Waitaki MP Jacqui Dean, of Oamaru, retires this election, making way for a new National candidate, farmer Miles Anderson, of Southburn, near St Andrews and Timaru. He has served on the board of Federated Farmers and chaired its Meat & Wool Industry Group.
Hiscompetitors thus far are:
Labour candidate
Eithan Reille, who turns 19 in July, was head prefect at Waitaki Boys' High School last year and now works in community support at the Waitaki District Council. If elected, he would be the youngest politician in New Zealand's parliamentary history.
Democracy NZ
Farmer Roger Small, of Waimate, is a farming activist and the face of Groundswell NZ in South Canterbury.
Southland
After the boundary review, the former electorate of Clutha-Southland was renamed Southland for the 2020 election.
It gained parts of Central Otago from Waitaki and lost Balclutha to a new Taieri electorate. It also lost Tuatapere to a reshaped Invercargill electorate.
Southland is one of the country's biggest electorates, with Queenstown, Arrowtown, Clyde, Alexandra, Roxburgh, Gore, Mataura, Winton, Lumsden, Te Anau, the Catlins and most of Fiordland National Park within its boundary.
This is a National stronghold, the home of former National politician and prime minister Bill English. Incumbent MP and Queenstown lawyer Joseph Mooney inherited the blue mantle in 2020 and is standing again on October 14. The MP is National's spokesperson for space, forestry, Treaty negotiations and tourism and the associate spokesperson for agriculture.
Green candidate
Dave Kennedy, a Southland teacher and unionist, is a member of Farmers' Markets New Zealand and advocates for sustainable food systems.
New Conservative
Southlander Paul Deacon is his party's spokesman on the Covid-19 response.
Labour
Mosgiel resident and Victoria University software engineering senior lecturer Dr Simon McCallum is a specialist in artificial intelligence, virtual reality and games. He works remotely from home and in Wellington.
The candidates list will be updated as more emerge.
We will publish candidate's profiles in future editions of the Wanaka Sun and The News.