OBITUARY
Johanna (Jo) Mckenzie-McLean Journalist
Journalist Jo McKenzie-McLean lived her life unfiltered.
The Cromwell mother of two and Stuff reporter was widely known for being a chronic over-sharer with a wicked sense of humour and a big heart.
But those traits warmed people to her, enabling her to share their stories with candid honesty and sensitivity.
Two and a-half years ago, a stage four bowel cancer diagnosis turned Jo's world upside down, so she turned her pen to herself, and documented her journey.
Those who read her stories, or listened to her award-winning podcast Jo vs Cancer received honest insights into life and relationships with the incurable disease, all told with Jo's trademark honesty and humour.
She also shed light on the difficulty of navigating the New Zealand health system to receive her diagnosis, and the ensuing treatment, with many unfunded cancer drugs out of the reach of ordinary Kiwis.
Born in Invercargill in 1978, Jo attended Southland Girls' High School and studied English at the University of Otago.
After the death of her brother, Kris, in 1999, she moved back to Invercargill to be closer to family and started working for the Southland Times, writing a column called ''Uptown Girl''.
Editor Fred Tulett saw something in her and encouraged her to pursue journalism.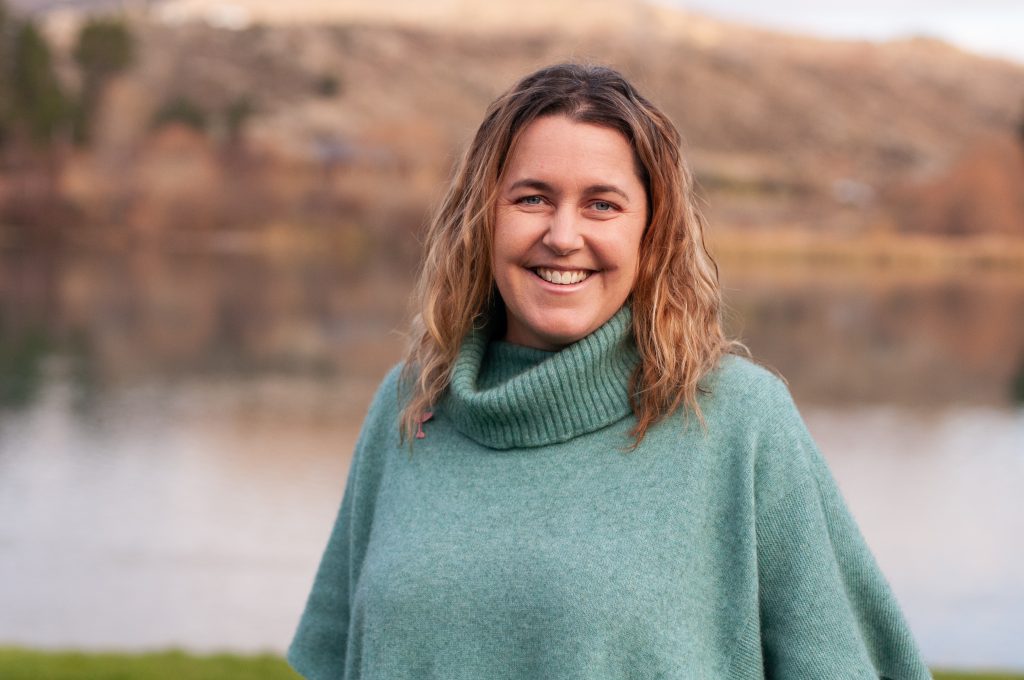 She moved to Christchurch to study journalism at the University of Canterbury before starting work at The Press, where she made her name as a police reporter.
After her son, Travis, was born, Jo moved to Cromwell. Daughter Morgan was born not long after.
She continued to write and established herself in the Central Otago community, bringing to light stories of a maternity sector in crisis, rabbits running riot and the shock closure of the Roxburgh children's health camp, as well as tales of quirky characters, young and old.
In 2020 she wrote of the grief of her brother Kris' death two decades on, using a personal and painful experience to bring to light the taboo subject of anabolic steroid use and suicide.
It was just months later she would start to write of her cancer journey.
In an industry full of wordsmiths, there are recurring themes from family, friends and colleagues when describing Jo — larger than life, passionate, genuine and loyal with infectious humour.
All speak of her tenacity to tell stories important to her community, of her ability to connect with people from all walks and her fighting spirit.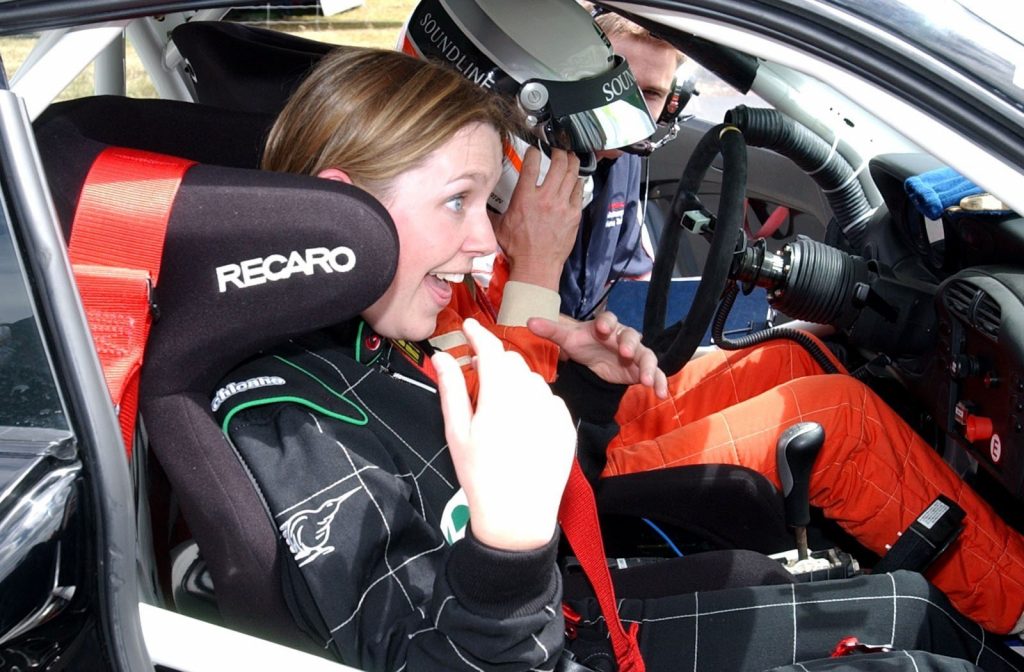 She put herself on the line for her job — riding around Teretonga in a Porsche GT3, riding the Nevis Swing, taking on training for the Northburn Station 50km Mountain Run and testing out the AJ Hackett birdman swing at Queenstown Winter Festival.
When the journalism landscape was changing for Stuff in Central Otago, Jo was a strong advocate for the power and importance of community journalism in the region.
Former Allied Press Central Otago bureau chief Pam Jones worked alongside Jo covering stories across the region and said while they worked for competing news outlets, the pair developed a deep respect for each other and their work.
As part of a small journalism fraternity covering the Central Otago region, the pair would encounter one another regularly at council meetings, court dates and community events.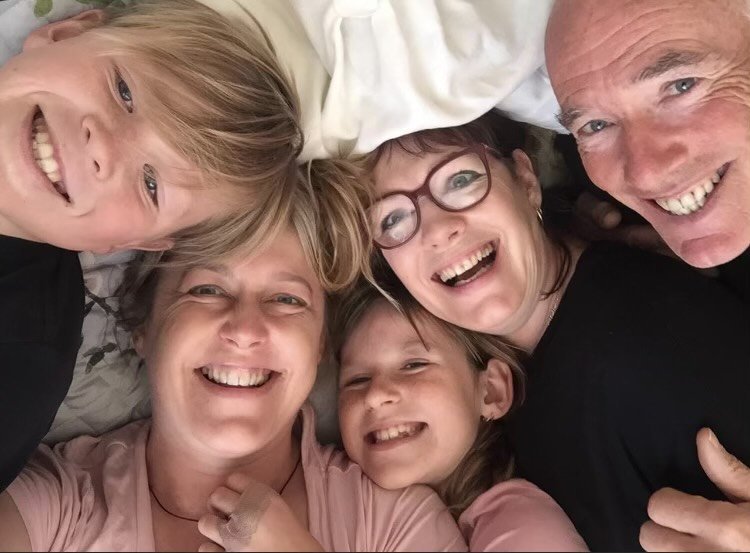 Ms Jones cites Jo's presence next to her while covering court each month as a ''highlight'', with Jo regularly arriving in whirlwind fashion, and sharing anecdotes of life and work between reporting.
''Anyone who works in regional journalism isn't doing it for the bright lights, the glory or money. Rather, they have a genuine love of their community — of which they and their family are of course also a part — and take the role of caretaker and defender of that community completely to heart.
''This includes the good stuff, and holding those who may be doing Central Otago an injustice to account. Jo was tenacious and passionate in her reporting, and it was great to see her in action,'' Ms Jones said.
''Many feel her writing about Kris was the most powerful of her career. But her writing about her cancer diagnosis had the same fury and power.
''Throughout the unfairness of Jo's illness she was resolute and determined to keep laughing and modelling that for her beloved children.''
When Jo was diagnosed, the Cromwell community rallied in support, not only raising tens of thousands of dollars for the unfunded cancer treatments through quiz nights, fashion sales and a Givealittle page, but helping with everyday things — groceries, gardening and replacing a non-functional kitchen with a new one.
A black tie dinner held at The Gate in Cromwell not only raised $36,000 towards Jo's cancer treatment but instigated the Central Otago Resilience Trust, trustee Glen Christiansen said.
''The Central Otago Resilience Trust came about when we did a fundraising dinner for Jo at The Gate — those who were involved felt it was important it continued,'' he said.
It was realised there was a need for those in the region struggling due to medical misfortunes, and the trust has been established to quickly and efficiently provide assistance.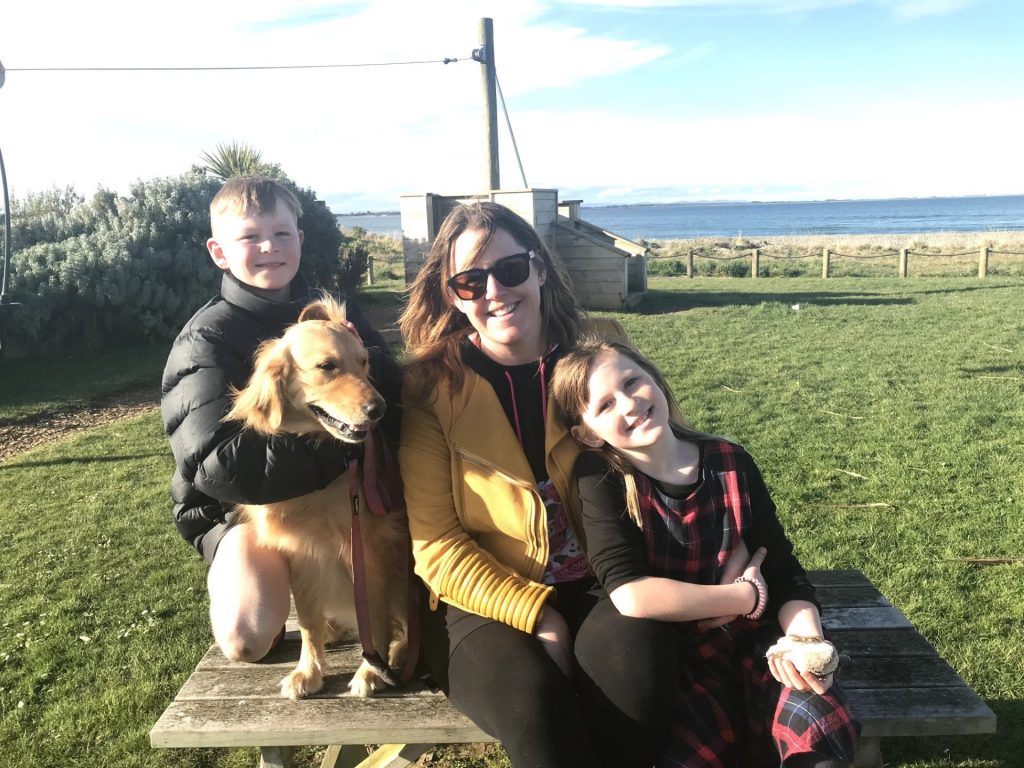 Last year, Jo was the keynote speaker at a fundraiser for the Chalky Carr Trust in Christchurch, sharing details about the difficulty she experienced in accessing bowel screening despite having symptoms that warranted further investigation — once again sharing her story to help others.
Jo's health deteriorated quickly and she lost her fight against cancer on July 25.
She is survived by her two children, Travis (13) and Morgan (10), fiance Michael Hartstonge and parents Shari and Brett McLean and Ross and Robyn McKenzie.
— Shannon Thomson