A giant treasure hunt across the hills above the Roxburgh dam led to a pot of gold for two Central Otago groups.
Journeys and Central Otago Orienteering (COO) held their annual fundraising rogaine on Sunday across Gus and Emma McNeish's Cairnhill Station property.
A rogaine is a cross-country navigation event, in which teams travel on foot, navigating by map and compass, to find checkpoints within a set time limit.
Journeys co-founder Megan Longman said a rogaine was like a giant treasure hunt in the hills and appealed to all ages and fitness levels, from children and families to highly experienced navigators and adventure racing athletes.
Despite the weather, which included snow flurries, more than 100 teams of 300 competitors, ranging from 5 months to 75 years old, arrived from Dunedin, Upper Clutha and Invercargill as well as Central Otago, Mrs Longman said.
''Conditions were seriously adventurous, with regular snow flurries, hail, strong southerlies and competitors reaching over 1000m in elevation. The event hummed with Central Otago community spirit, with kind deeds out on course being shared at the prizegiving and over 20 local businesses donating spot prizes.''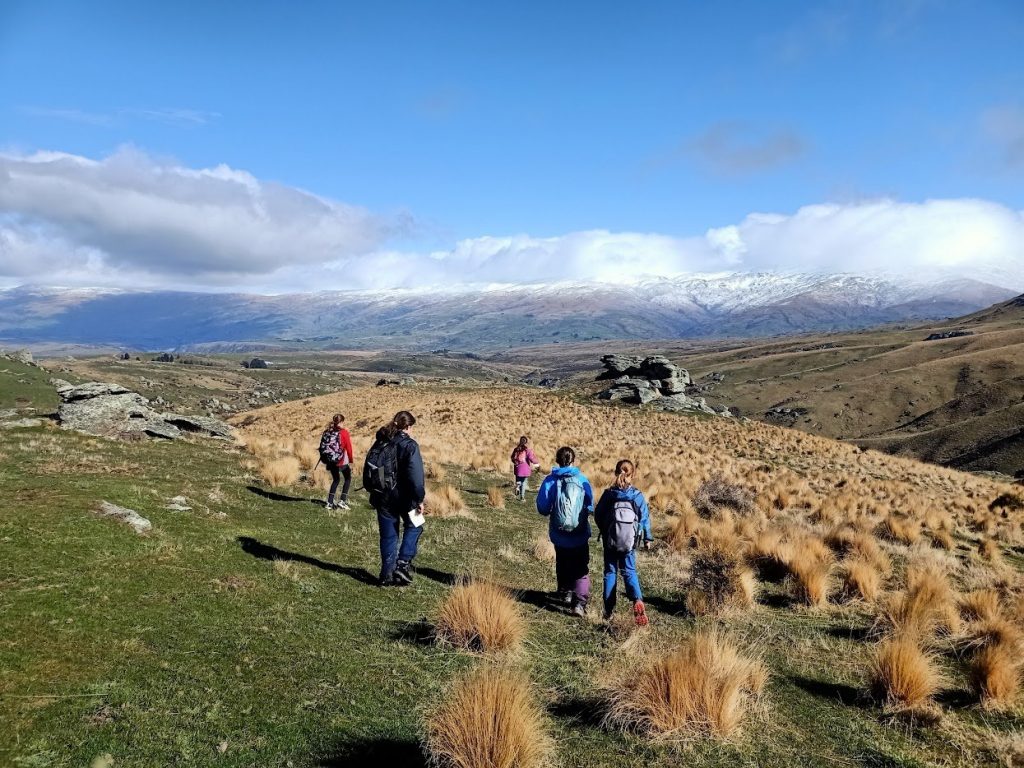 Dunedin participant Sue Galloway said the event was well worth the trip.
''I loved the challenge, the climbs and descents, the hail and snow. So good to be out in it. Was well worth the trip from Dunedin. Really appreciate everyone's hard work in organising it, and the opportunity to support your great kaupapa.''
Mrs Longman said the rogaine was the annual major fundraiser for both Journeys and COO.
More than $5000 was raised, which would go towards equipment for COO and helping keep Journeys available at no cost to Central Otago girls, she said.
COO co-ordinates and promotes regular orienteering and rogaine events around Central Otago. Journeys Charitable Trust uses outdoor adventure in wild places to help young women become connected, confident and inspired.