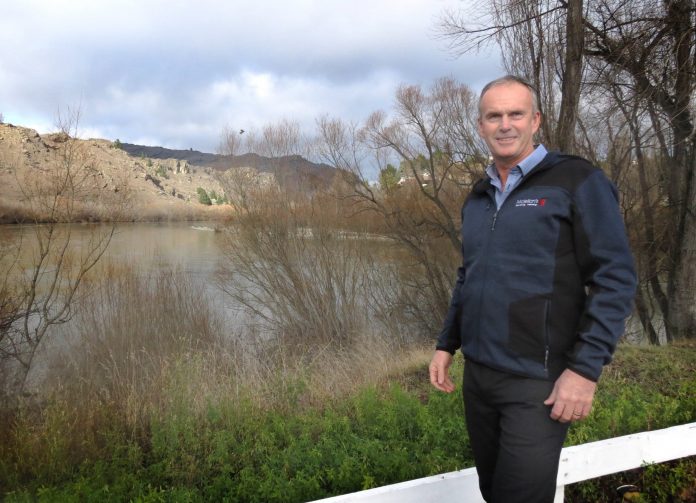 A concept plan for the Alexandra Riverside Park is available for public feedback, as the first stage of development nears in what has been a more than decade›long process.
Alexandra Riverside Park Trust chairman Rory McLellan said the public space was first envisioned in 2011, inspired by well›used waterfronts elsewhere in New Zealand, including Picton and Wellington.
The trust is to work through the necessary steps with the Vincent Community Board.
That process began with a business case study and community consultation.
Last year, the Central Otago District Council allocated $650,000 in its long›term plan to support stage 1 development of the park, which is estimated to cost a total of $845,000.
A concept plan has now been released for public feedback, adding to feedback already gathered by the trust.
Mr McLellan said stage 1 would create a plaza area at the lower end of Tarbert St, with public toilets, bike racks, a pontoon and good river access.
Community support had been invaluable and generally positive, people ''just wanting to see it happen''.
Queenstown had Steamer Wharf and Cromwell had the heritage centre, and he hoped a riverside park would give Alexandra's town centre ''a really good shot in the arm'', he said.
''I hope this is a catalyst to creating a really good commercial hub in the middle of our town.''
The concept plan is available on the council's website or as a hard copy from the council office or the Alexandra Public Library. Submissions close on August 3.