When Kay and Martin Curtis heard a car on the Cardrona Valley Road in 1976, they would rush to the kitchen window to see who was coming.
    Now, they barely bat an eyelid, as cars and buses roar past all day every day.
    Vehicles are filled with commuters travelling the Crown Range between Queenstown and Wanaka, skiers heading up to the Cardrona skifield or people heading to the Mt Cardrona subdivision.
    After nearly five decades, the motorist no longer sparks their curiosity or brings the joy of an unexpected and welcome visitor.
    A month or so ago, the couple sold their much-loved 4ha Gin and Raspberry property and are heading for a quieter haven in rural Central Otago, near Alexandra.
    ''And the dollar goes further. It goes twice as further. We want a hectare or two of land. We are used to having space about us . . . some peace and quiet from explosions up at the skifield and thousands of cars shooting past,'' Mr Curtis said.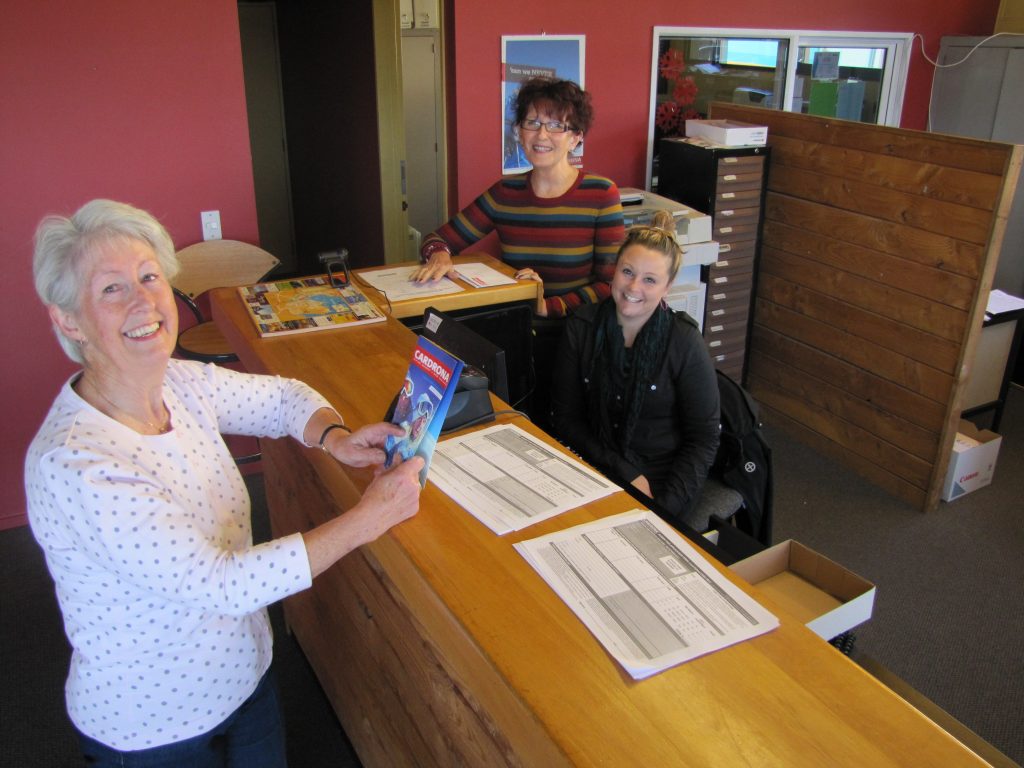 ''We will be sorry to leave because of all the trees we have planted, bringing tuis and bellbirds in,'' Mrs Curtis said.
    Mr and Mrs Curtis grew up in the Chilton Hills, northwest of London, and moved to New Zealand as ''10 pound poms'' in the 1970s with their toddlers Glen and Ross, after first exploring what Iceland and Australia had to offer.
    Third son Brian came along later.
    Back in the 1970s, Cardrona was a close-knit community of a few families.
    Eddie and Rosemary Jones ran the Cardrona Hotel, John and Mary Lee owned Mt Cardrona Station and there were many Scurrs farming around the place.
    ''There were also the Galvins. And Bill Blay, an old English seaman who lived up at the very last house on the right-hand side,'' Mr Curtis recalled.
    The couple opened the Gin and Raspberry Stables soon after they arrived, but like many early tourism operators, had to nail down several jobs to make ends meet.
    ''Wanaka only had a four- week season in those days and we couldn't use the horses the rest of the year,'' Mr Curtis recalled.
    He believed they were just the third horse trekking business in New Zealand, with the competition based in Queenstown and Hanmer Springs.
    At one stage they had up to 20 horses but when another competitor set up locally, the venture proved unprofitable.
    They closed the stables in 1988 and continued with their other jobs and activities.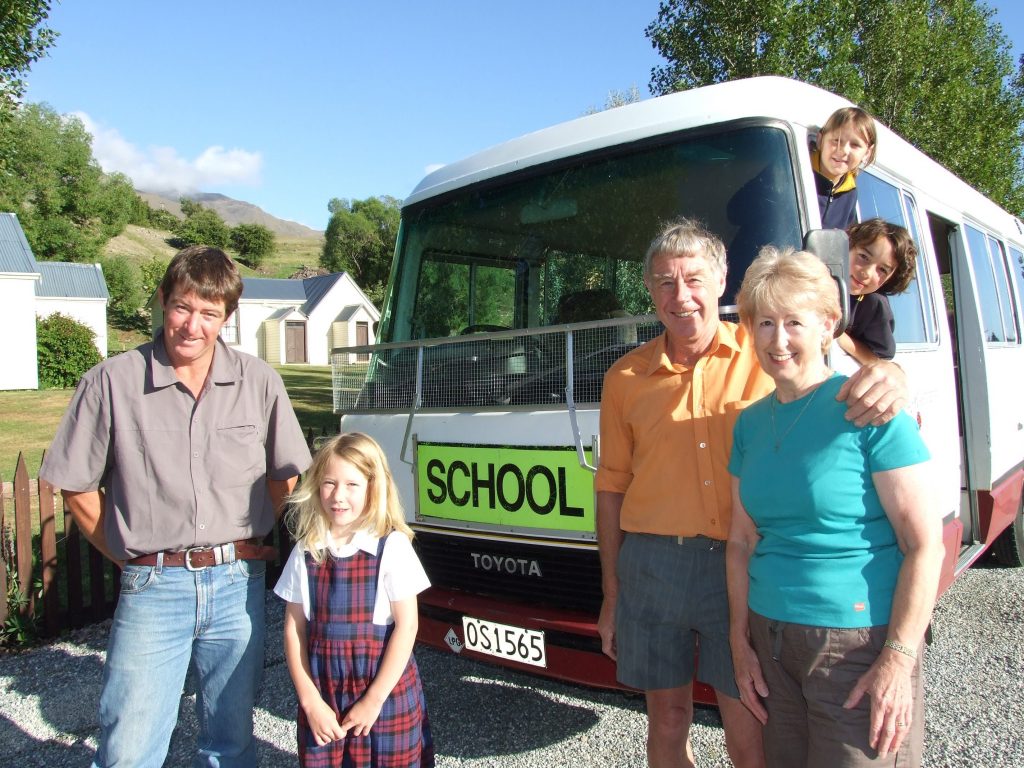 ''We drove the school bus for 31 years before we sold the contract in 2009. We had two or three grandchildren by then. And we held the rural mail contract until 1998,'' Mrs Curtis recalled.
    Mrs Curtis held various roles for the Upper Clutha A&P Society between 1979 and 2005 and worked Cardrona skifield between 1978 and 2012.
    Mr Curtis' side hustles included working in New Zealand and overseas as a mountain guide and volunteering for the Kea Conservation Society.
    They couple also held the contract to look after the Cardrona Hall and clean the village's public toilets. Their son Glen has now taken on that role.
    Mr Curtis felt on his biggest achievements was restoring the hall, with the help of Oamaru musician Bob White. The pair reinstalled the restored Cardrona School bell in 2011.
    Another project he was proud to be part of was ongoing restoration and repairs to the historic Cascade Hut in the Matukituki Valley.
    ''The roof, the floor, the walls — it was just borer holding hands. The bearers were rotten as well,'' he recalled.
    The couple's departure will be marked by one more Cardrona Folk Festival from October 22-24 (Labour Weekend).
    Mr Curtis, a prolific songwriter and folk music performer who has toured many schools and produced at least 11 CDs, founded the festival 45 years ago.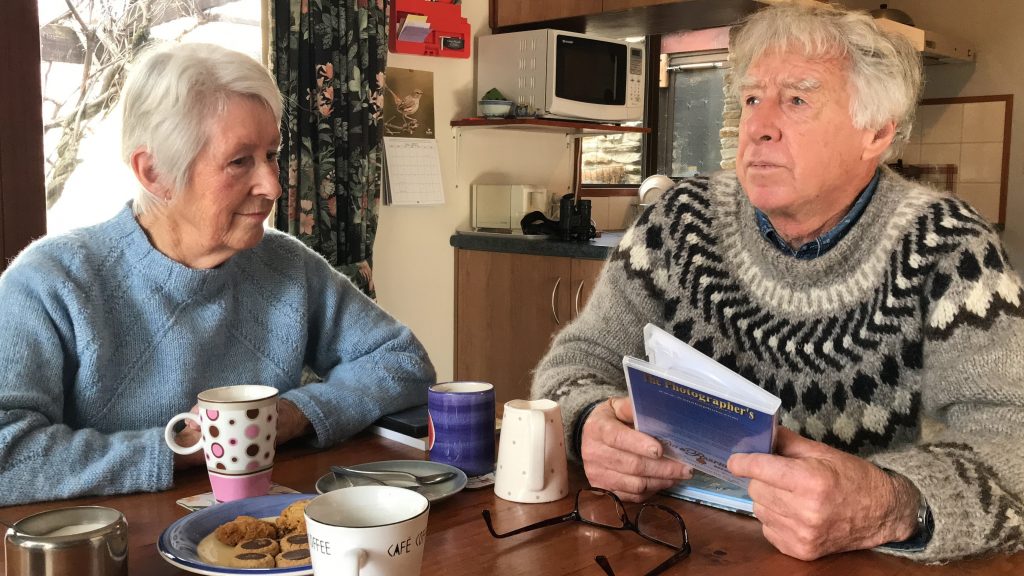 The festival is a Cardrona institution, with performers coming from the United States, United Kingdom and Australia.
There have been just two years when the festival did not go ahead — in 2020 and 2021, because of Covid restrictions.
The camping festival has sold out already.
Performers this year will include music producer Graham Wardrop, of Christchurch, one of Mr Curtis' closest friends, and Eric Bogle, of Perth, who inspired Mr Curtis to become a songwriter.