The Alexandra South Asian Cultural Festival, held last weekend, shone a spotlight on the diverse cultures living within isolated communities.
Held at the Alexandra Community Centre on Saturday, the event was a chance for many locals with connections to South Asian countries to gather to celebrate and showcase the diversity within the community.
It was hosted by the Arasan NZ Trust, partnered with Welcoming Communities and the Central Otago Regional Council, and included performances, food and fashion shows.
Arasan NZ Trust event organiser Carthika Luxmanan said the event was about bringing exposure to the South Asian cultures in Alexandra.
''I think it's safe to say it's the very first time something like this has happened. It's exciting to see all the culture being exposed . . . and to have a really vibrant event,'' Ms Luxmanan said.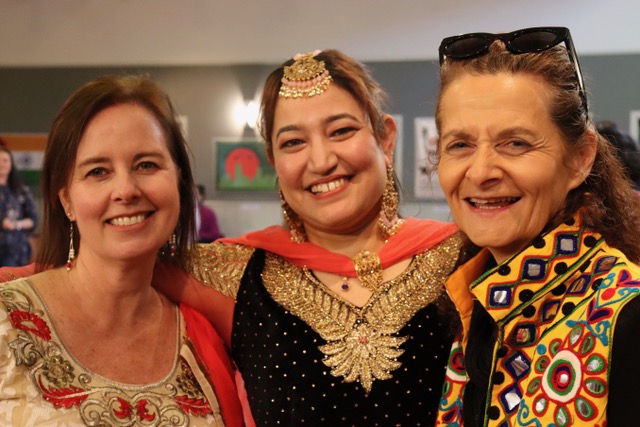 The organisers were interested in making the event annual.
''From the feedback so far, everyone's very excited and looking forward to participating. ''I think it's great for New Zealand, particularly isolated communities — in bigger centres such as the cities, there's a lot of diversity. So it's an opportunity for us to integrate with the local community, and learning from each other. Promoting diversity, understanding and friendship,'' Ms Luxmanan said.
Dunedin-based cancer researcher Dr Lux Selvanesan helped in setting up the event.
The organisers decided to invite local schools to be involved through a poster competition, he said.
''It was for any school kids, as individuals or as a team, to then research and create a poster of any South Asian cultures.
''The wonderful thing was these youth really took initiative to go and research about these cultures and countries, and to create beautiful posters.''
The competition was won by Eddie Fenton who received $400, and Max Smith and Charlotte Taylor placed second ($200) and third ($100).
Charlotte said she was initially drawn to Nepal.
''But then I found out about this train in Sri Lanka and thought it was really cool and changed my poster to that,'' she said.
Max chose Bangladesh, and said he wanted a simple design.
''The middle of it, where the red circle is meant to be, symbolises the river delta because they have the largest [one] in the world. They're also known for large mountains and roaming tigers.''