Wanaka super-volunteer Cate Davis has been warming the knees and hearts of Elmslie House residents for five years.
This week she donated five more colourful blankets, taking the tally of blankets she's donated to rest-home residents to eight.
The blankets have been made from donated wool.
''It takes two or three weeks to make one, if I have a good run. The wintertimes are lovely because you don't go out so much. But I need to make them a little smaller and not so huge,'' she said.
Five years ago, she joined a Wanaka knitting club and met former Elmslie care worker Kim Taylor, who suggested making blankets to support the residents.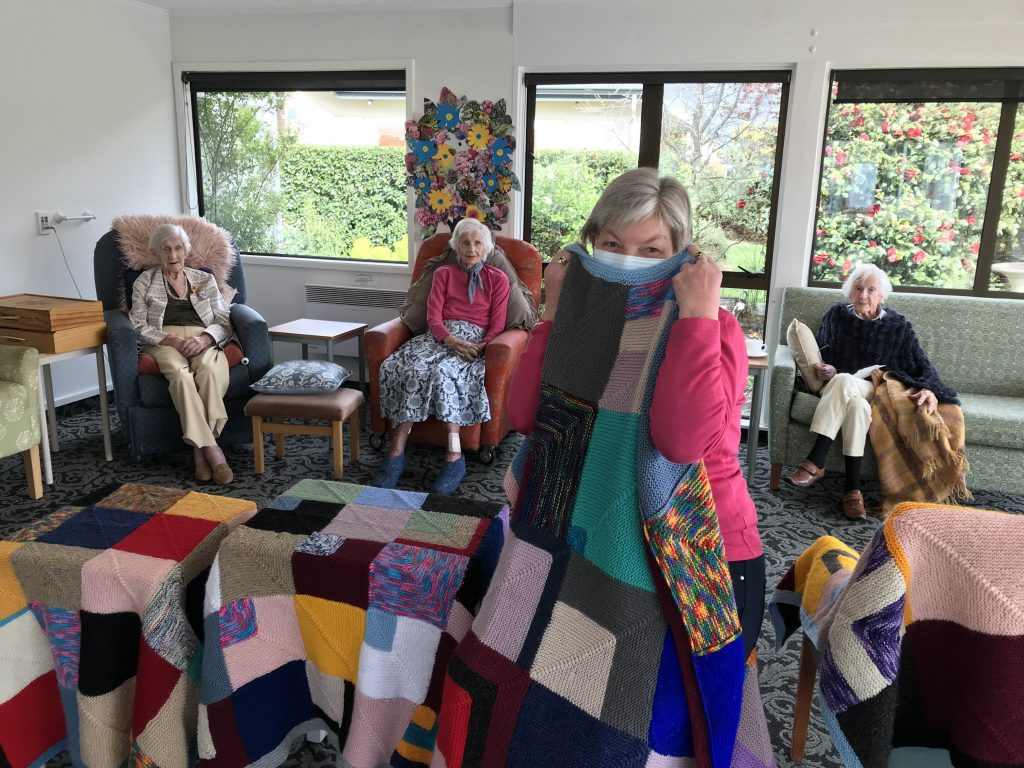 ''Quite often we would be knitting things for ourselves or a child or a grandchild, but then one woman shared a pattern for these square rugs . . . They are amazing when you lay them out and you see all the colours co-ordinate really well.''
Miss Davis is a familiar face at the check outs at Wanaka New World Dunmore St supermarket, where she has worked fulltime for many years.
When not working she is busy doing things for the Central Otago branch of Heart Kids, which she also chairs, helping the St Columba Anglican Church vicar as assistant lay minister and singing in choirs.
Miss Davis learned the craft as a child from her grandmother, who taught her the knit stitch, and a neighbour, who taught her to purl.