Life in Central Otago equates to quality and style, if the Southern Master Builders house of the year is anything to go by.
The Registered Master Builders House of the Year competition recognises the very best homes, builders, and crafts people across New Zealand.
This year the regional competition had almost 300 entries across nine regions.
Cromwell-based architectural design and building firm Hunter & Craig Building & Design is one of those celebrating success in the awards, winning the southern house of the year under $1 million award, for a hillside retreat in Bannockburn.
The design faced challenges right from the outset with resource consent requiring the home be concealed from certain vantage points.
Hunter & Craig successfully addressed this by undertaking significant excavation work.
The judges said the ''extraordinary'' home was an ''epic marvel, skilfully carved into the rock and meeting challenging resource consent requirements''.
''Hunkering into the hillside topography, the craftsmanship shines through in the wellexecuted standing seam roofing and cladding, cleverly capturing stormwater runoff under the decks,'' the judges stated.
''This home exemplifies the design and build formula working at its very best, including showcasing the builder's prototyped recessed concealment of window treatments. Despite a tight timeline, the result is a stunning Arizona-esque hillside retreat in Bannockburn.''
The home also won the new home $750,000-$1m category, special award, and a gold award.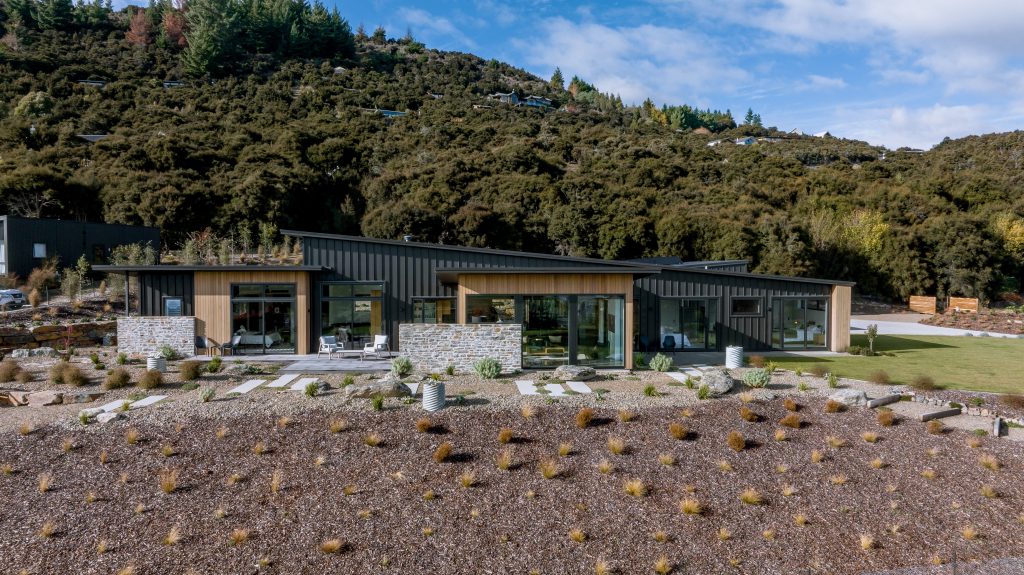 David Reid Homes Wanaka & Central Otago also had success, winning the new home $1m-$1.5m section, and a gold award, for a home in Wanaka.
Judges said the ''welldesigned and expertly constructed'' home effortlessly catered to the needs of its retired owners, while providing ample space for extended family visits and stays.
As well as a gold award, Wanaka firm Archi Build, won the kitchen excellence award for a home in Wanaka.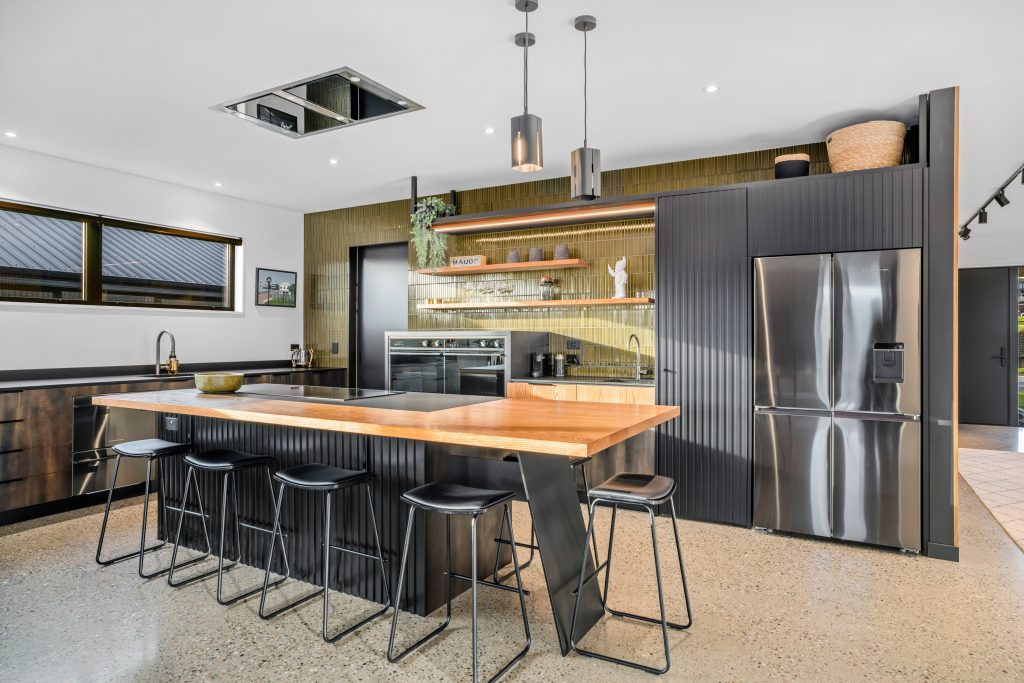 The kitchen showcased ''exceptional design and quality craftsmanship'', judges said.
''Its practical layout surpasses expectations, offering a remarkable level of functionality,'' they said.
''Its detailing and accurate construction seamlessly integrate it within this family home, resulting in a truly stunning and well-executed kitchen.''
SUMMARY OF AWARDS
Supreme house of the year over $1 million: John Gavin Construction Queenstown 
Supreme house of the year under $1m: Hunter & Craig Building & Design, Cromwell 
Special award: Hunter & Craig Building & Design, Cromwell Carters new home $1m- $1.5m: David Reid Homes Wanaka & Central Otago— Wanaka 
Altus Window Systems new home $750,000-$1m: Hunter & Craig Building & Design, Cromwell 
Kitchen excellence award: Archi Build, Wanaka 
Gold award: Archi Build, Wanaka Christie Brothers Building — Wanaka David Reid Homes Wanaka & Central Otago — Wanaka Hunter & Craig Building & Design, Cromwell Integrity Homes — Central Otago Rocket Frame Builders, Cromwell 
Silver award: Bayview Construction, Wanaka I C Builders Wanaka, Southern Jennian Homes, Wanaka Stroud Homes, Queenstown Lakes — Cromwell