Artist Megan Huffadine's paintings, sculptures and combinations of the two are informed by her background in anthropology and archaeology, as well as a life-long connection with museums and their collections.
Huffadine said she had always been interested in art but obtained a degree in anthropology and archaeology before becoming a primary school teacher.
Then, in her late 20s, she decided to see if art was the pathway for her, so enrolled at Nelson College for Girls as an adult student.
''That was the only way to get the qualification I needed, '' she said.
She obtained her year 13 arts qualification and headed to the Ilam School of Fine Arts at the University of Canterbury, which had its challenges for a self-taught artist.
''I had to learn the language of art first,'' she said.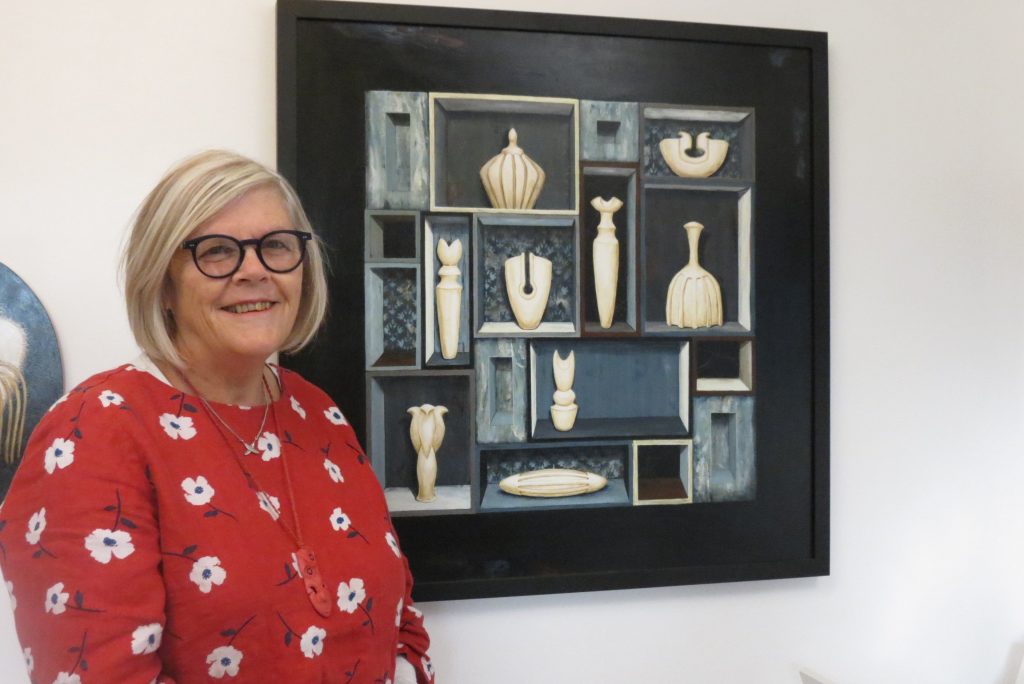 After getting her fine arts degree, Huffadine taught at the School of Visual Arts at Nelson Polytechnic, focusing on drawing, jewellery and furniture making.
She also worked as a Te Tiriti o Waitangi educator.
Huffadine and her husband Maurice Watson moved to Bannockburn in 2000 and she relocated to Otago Polytechnic's Cromwell campus, teaching technical drawing and Oamaru stone carving in the stonemasonry programme.
She also taught privately, but put that on pause because of Covid.
Huffadine moved between painting and sculpture with each medium feeding the other, she said.
The content that was driving her at the moment was environmental, although she said that would not necessarily be apparent in the finished work.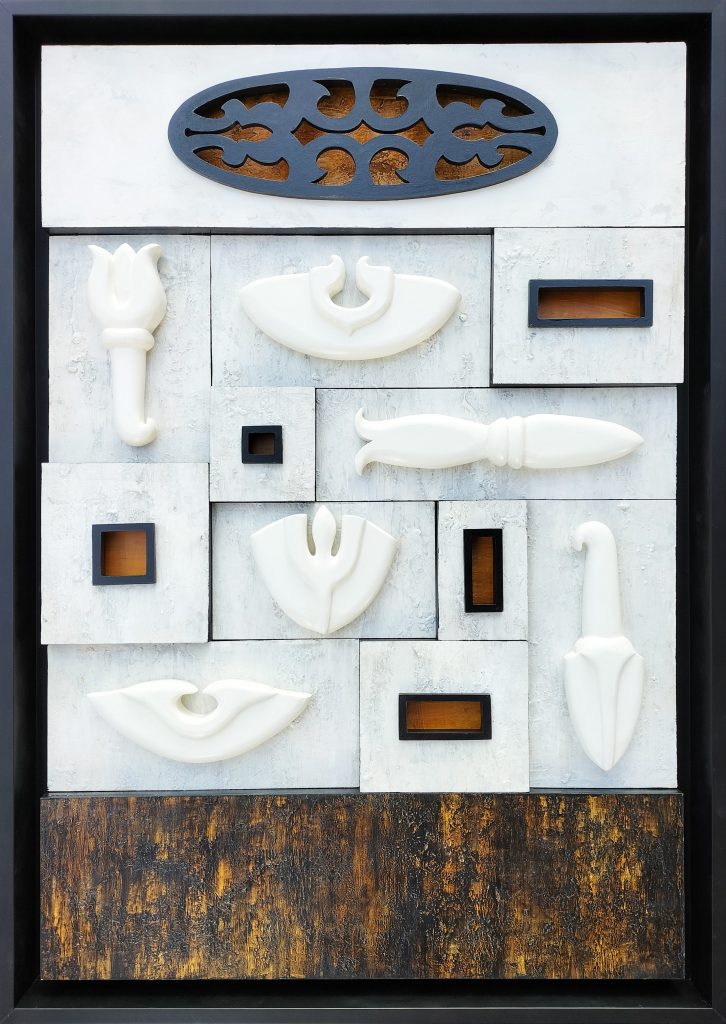 She worked a lot with artefacts, plants and seeds, drawing and abstracting them until they became their own forms.
''I'm taking how an object is made and flattening it, and moving between three-dimensional and two-dimensional. I'm playing with how drawings are made.''
Her parents had always taken her to museums and her husband had always worked for museums, and she said much of her work ''related back to the museums and collections and the way work is displayed''.
Huffadine is a member of Indigo Artists, an informal collective of eight Central Otago artists who curate and mount group exhibitions of their work.